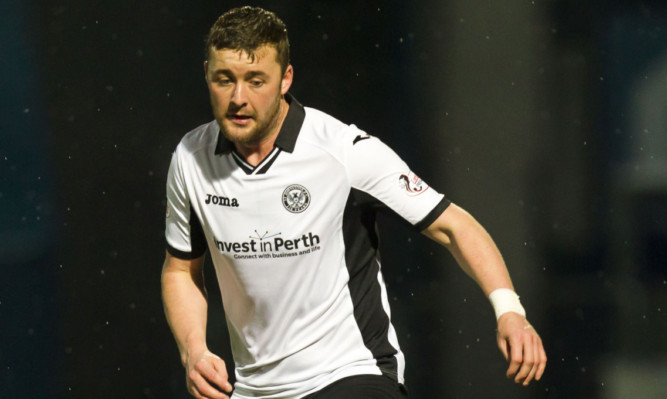 The motivation driving St Johnstone against Hibs today will vary from player.
But the purpose will be a common one.
There are a few who have tasted cup final success and want more.
The likes of Simon Lappin and Graham Cummins weren't at the club back in 2014 and are semi-final new boys.
There's Liam Craig who, with unfortunate timing, left Saints and then watched the Scottish Cup triumph from afar.
And for Murray Davidson and Tam Scobbie a cup final appearance would help make up for the disappointment of being suited rather than kitted two years ago.
Whatever their back stories are, though, they all have a burning desire to be at Hampden Park in March.
Scobbie said: "There are a few of us in the squad who didn't play in that final and missed out.
"Even the ones who did will have their desire to win again.
"Myself and Murray were unfortunate to miss out through injury and not play a part. It was a real shame.
"But we did celebrate with the boys and we did feel a part of it. We felt like we had been involved.
"You also have new players who want to play in finals and who want to win cups.
"We want to add another cup to the cv but it will be tough against Hibs."
On his own semi-final history, Scobbie recalled: "I did score in one against Dunfermline for Falkirk then I missed the St Johnstone one against Aberdeen through injury.
"It's a massive game for me personally and for all the boys.
"We want to get into another cup final. Winning the Scottish Cup has given the club a taste of success and to get another one would be fantastic."
Scobbie is one of a few Saints players unsure whether they'll be starting at Tynecastle.
"Coming back into the team at Celtic Park I wanted to do well and maybe get a clean sheet," he said. "But we knew it would be hard there.
"We are now looking forward to the semi and I just need to wait and see what happens.
"I'm sure whoever the gaffer goes with will do extremely well.
"It's up to him. All I can do is train well and take it from there.
"If I'm playing, great. If not, I'll be supporting the boys and will be ready to go on if I am needed.
"We have a tight group of boys and we know that we will all play our part between now and the end of the season.
"I don't think we are a squad who look to one individual.
"We do know we have guys up the top end who can score goals and it's on the day. Can we play as 13 or 14 and make sure everything goes right?
"It's a game where you need everything to go with you and hopefully it does. We will give everything and hopefully we can reach another final.
"And hopefully if I do get the opportunity, I do well."
Scobbie could be coming up against an old team-mate in Anthony Stokes.
"Stokesy will be a good signing for Hibs," he said.
"He was great when he came up to Falkirk. He was a young lad like myself and he just wanted the opportunity to play. He fantastic for us.
"He was a bit of a rocket. In a good way, though. He would just do stupid things.
"It was just pranks. He was always a guy who was up to a bit of mischief, whether that was cutting a pair of boxers or trying to nail shoes to the floor.
"Stokesy was infectious. People liked to be around him because he was a joker and was always looking for a laugh.
"At that time, he was banging in hat-tricks left, right and centre. He was a great signing and we did really well.
"Stokesy went on to do extremely well with his career in England and then Celtic.
"He's a good lad, I get on well with him, and he will be keen to do well at Hibs now.
"You need guys like him in dressing rooms who are lively and know when it's okay to have a laugh.
"We also have a few boys who like to play pranks. I'm not naming names though. If I do that, my gear will be gone.
"You need to have a laugh. It happens every day and this week was the same. In the hotel, pranks were getting played.
"It takes a bit of pressure off and allows people to handle the expectation."