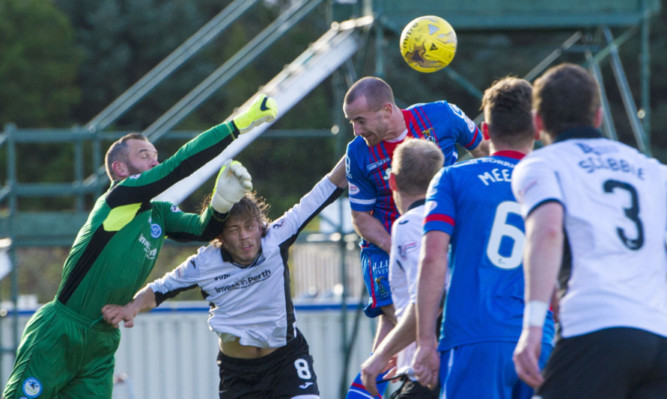 Even though the goals have been flowing, and so have the Premiership points, St Johnstone goalkeeper Alan Mannus admitted that a first clean-sheet of the season was a welcome milestone.
It took until the day before the clocks went back for Saints to prevent their opposition from scoring.
The 1-0 win in Inverness with 10 men was a case of rolling back the years for a team that had been built on defensive resilience, and Mannus wants to make sure that it doesn't take as long to get another shut-out.
"It was about time we got our first clean sheet," the Northern Irishman reflected.
"The longer it goes, the harder it gets.
"Niggle is probably the right word to describe it. It wasn't a major thing when we were getting the right results but it's definitely something we look to do.
"At the end of the season you look back on how many you have got and it would be disappointing if we don't have too many.
"It goes without saying that clean sheets get you a lot of points over the course of a season."
He added: "Last week was a proper St Johnstone performance.
"We were comfortable enough in the first half and then had to play with 10 men for the second half. Inverness are obviously a strong team. They're good with possession so to be up against them with a man less is a hard task.
"But we ended up with the better chances and deservedly got a late winner.
"We're on a good run of form."
Saints face Hamilton this afternoon, a venue that wasn't the happiest of hunting grounds in the league last season.
Mannus explained: "It's always hard there because even though we train on our artificial pitch before playing Hamilton, we're not as used to it as they are.
"We've got boys on form like Mikey O'Halloran, and if he plays like he is doing it gives us a good chance in every game.
"Chris Kane did very well when he came on against Morton as well.
"He can score goals at this level. And it's not just that. He chases down lost causes, which is great to see in a striker when you're away from home.
"I know from speaking to other players that he can be a real nuisance to defenders. He deserves to get his chance."
Mannus doesn't view Hamilton v Saints games as head to heads for two Northern Ireland goalkeepers hoping to impress Michael O'Neill as Euro 2016 looms into focus.
Fellow squad member Michael McGovern will be in goal for Accies, and Mannus pointed out: "I really don't think that how we do in the league will have any effect on the national team.
"We know each other well from rooming together for about six years.
"Things have taken off for him in the last couple of years.
"I guess we've both had to fight hard to get where we are. It's never easy. Things haven't been handed to us on a plate."
Others may be taking Mannus's place in the squad next summer for granted, but the man himself certainly isn't.
He stressed: "I always say to people 'it would be great to be involved'. They say, 'why would you not be?'
"I have to remind them that if I get injured or I'm not playing then I'm not going to go.
"Somebody else could move ahead of me in the next few months. There are no guarantees.
"A few players might be sure of their place but I don't include myself in that group.
"Other things have happened in my career when I've been close to something and it's been taken away. It's not being pessimistic, just realistic.
"It would be nave of me to think 'I'm going'.
"There will be people coming out of the woodwork wanting to be Northern Irish. You never know.
"Mind you, the manager has been loyal to players who have been loyal to him. It's been near enough the same group of players over the last three or four years.
"I think he'll stick to them unless a major player comes on the scene.
So could Mannus and McGovern be rooming together in France?
"I hope so, but it's a long way away."
Saints will be without Steven MacLean, Chris Millar and Dave Mackay this afternoon.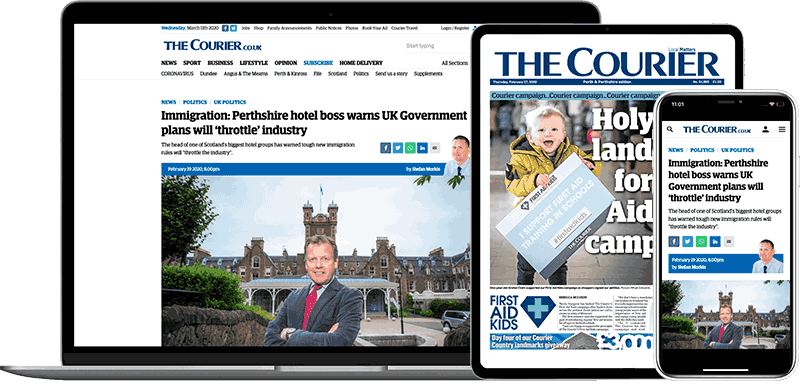 Help support quality local journalism … become a digital subscriber to The Courier
For as little as £5.99 a month you can access all of our content, including Premium articles.
Subscribe