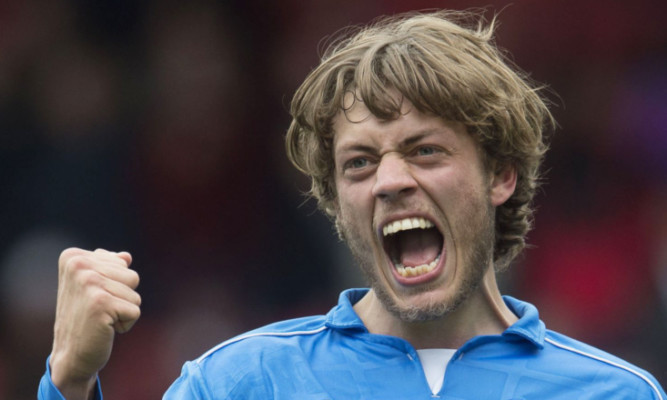 A month after injuring his cruciate knee ligament, Murray Davidson is set to make a "remarkable" comeback.
The St Johnstone midfielder will be joined in an under-20 match today by team-mate Dave Mackay, who is also ahead of schedule.
At one point it had been feared Davidson wouldn't kick a ball again this season, but now a first team return could be on the cards in the near future.
"Dave Mackay and Murray Davidson will both play for the under-20s on Tuesday," manager Tommy Wright reported.
"Dave is fine, he'll play 45 minutes and it's really just about getting a pre-season into him.
"It's all about fitness for him so we'll work him hard and see how he comes along.
"Murray has made remarkable progress, he's fit because he did the whole of pre-season, so he needs to get back playing games now.
"He'll play 45 minutes or maybe an hour.
"It's brilliant to have the pair of them so close to coming back again because they are important players."
Wright revealed that Davidson will be on a muscle-building programme to try and prevent recurring knee problems.
The Perth boss added: "Murray stretched his cruciate but didn't tear it.
"He will have to continue with the rehab for the long-term now.
"He will have to keep working on it and building up the muscles around his knee.
"It's positive to have him back so soon but he's got to realise he'll have to maintain the work."
Meanwhile, Chris Millar is optimistic that his groin injury may not be a serious one, but this will only be confirmed when results of his scan are received today.
Wright said: "Chris is going for a scan so we should know the results on Tuesday.
"He's saying he doesn't think it's that bad but we'll just have to wait and see.
"He's had these problems before, we always seem to get it around this time of year.
"We have managed it as best we can but he has played a lot of football over the last four seasons.
"He also does a lot of travelling up and down the road, so that doesn't help him.
"It's just a case of waiting to see what the scan says."
Wright admitted that Saints' defending for the four goals they conceded at Tynecastle was "shocking", but there are mitigating cicrumstances.
"It was uncharacteristic from us but I think it showed we don't have the experienced players in the back four," he pointed out.
"They will learn from it.
"There was nothing between the two teams and I felt we had the better of the second half.
"Both teams will look at the defending and from our point of view we have given them four goals.
"It was shocking defending and even at the penalty there were players standing with their hands on their hips."
The obvious positive to take away from Tynecastle was the three goals scored – two of them from his new centre-forwards.
"People were saying we wouldn't score enough goals again this season but from Sunday's game it's at the back we need to improve on.
"I felt we were a real threat to Hearts, to go away from home and score three times is good and should be enough to get you something from a game."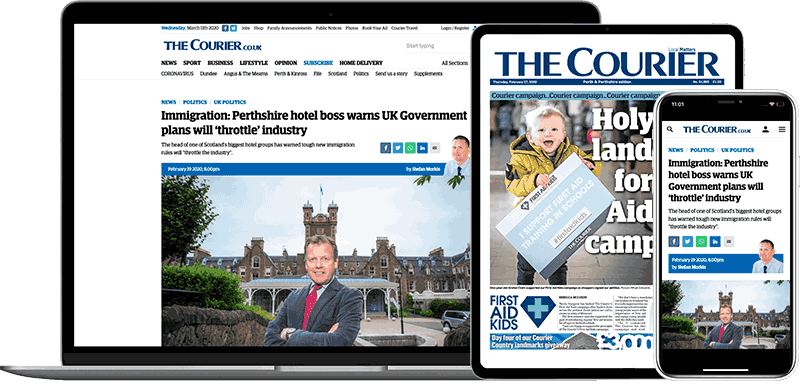 Help support quality local journalism … become a digital subscriber to The Courier
For as little as £5.99 a month you can access all of our content, including Premium articles.
Subscribe