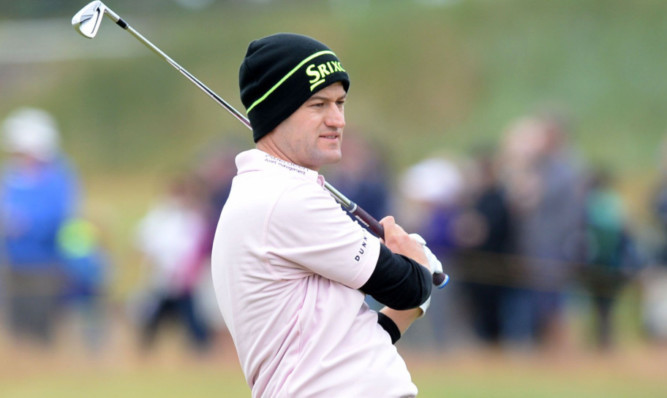 When Bernhard Langer was passing on his vast knowledge of the Old Course to Russell Knox during a practice round, the German probably didn't think he needed to mention where the bunkers are on one of the most famous holes in golf.
It wasn't as if the Open rookie was caught out by a St Andrews subtlety – a fairway slope, a run-off at the back of a green or a blind tee shot.
No, Knox's "stupid mistake" was failing to realise there was a bunker down the left-hand side of the 17th, and the resultant double-bogey cost him an under-par round on day one.
The Inverness man finished level, with a card that was book-ended with birdies.
The Road Hole experience though wasn't one to savour.
"I was very disappointed in 17," Knox admitted.
"I hit a decent drive and was just into the rough but I made a stupid mistake on my second shot. I don't know what I was thinking.
"I tried to hit a low-running four iron into the green.
"I didn't even know there were two cross-bunkers down the left. I didn't know they existed.
"They were 70 yards short of the green and I must have hit it into the face of one.
"It wasn't until I stepped to the side after hitting my shot that I realised the bunker was there and that I would be in it.
"I should have just hit it mid-flight with a four iron. I tried to be too Scottish.
"In the practice rounds I was in the middle of the fairway every time. I didn't know that if you hit it left you'd have to deal with those. From then I was in big trouble.
"I hacked it left, pitched it on and two putted. That was a double. It was a stupid mistake. But to birdie the last was a great way to end."
Knox was one of the early starters, teeing off before the clock struck seven.
But there were certainly no first hole nerves for the 30-year-old.
He explained: "I flushed it off the first, hit it to two feet, tapped it in for birdie and thought 'this is easy'!
"I did alright after that. I got great support out there and I hit a lot of decent shots but just didn't give myself enough chances close to the hole.
"I prefer it when it's hard. Tomorrow It will be a real battle.
"I'll have a family dinner with my wife and my parents and I'll look forward to the challenge tomorrow."
Having a look at his course planner before he heads out for round two might be a good idea as well.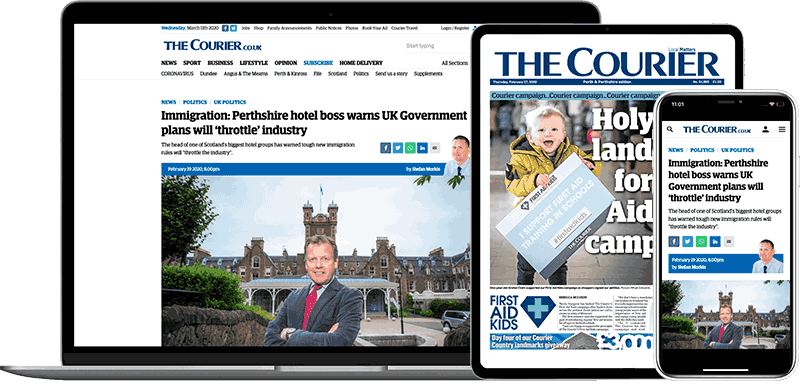 Help support quality local journalism … become a digital subscriber to The Courier
For as little as £5.99 a month you can access all of our content, including Premium articles.
Subscribe