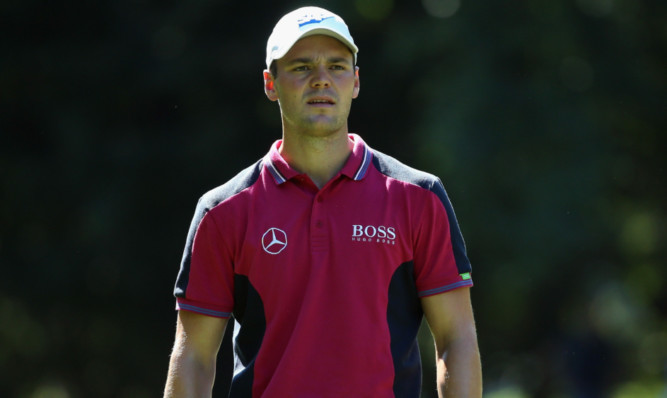 Ryder Cup qualification will refocus the minds of European golf's top players, according to Miracle of Medinah hero Martin Kaymer.
Several members of Paul McGinley's class of 2014, Scotland's Stephen Gallacher among them, have experienced a post-Gleneagles drop-off in form.
But Kaymer, who comes into this week's Alfred Dunhill Links Championship on the back of a second place finish in the Italian Open, believes that is to be expected.
And now that qualifications points are up for grabs to be in Darren Clarke's team next time they come up against the United States, Kaymer expects to see some familiar names back at the top of tournament leaderboards.
Asked whether he noticed that European golfers have a knack of peaking every other year, the German observed: "We did notice it.
"We always have a little bit of a low between the Ryder Cups but when it comes down to the important tournaments we are ready to play.
"Somehow the Ryder Cups bring something special out of you. It's probably the passion, the honour, the pride, all those things that give you a little bit extra that you need."
Kaymer believes an "after the Lord Mayor's show" effect on some, particularly rookies, is inevitable.
"I think it's quite normal," he said. "What people don't realise is some players need a lot of time to reflect, really think about and enjoy what happened at the Ryder Cup.
"Some players can go to another tournament and keep playing well but others might need time to let it sink in.
"I'm not sure that's the case with Victor (Dubuisson), with Stephen (Gallacher) or whoever. I don't know.
"But I know how it was for me when I played in 2010 (his first Ryder Cup at Celtic Manor). I had a not so good year in 2011, which was definitely part of that Ryder Cup experience. There are a lot of emotions you need to work out for yourself."
Kaymer will not be a PGA Tour member in 2015-16 after falling short of the minimum number of starts this season.
It isn't a cause of concern for the two-time major winner who is still based in his homeland, and would have been prioritising Ryder Cup points gathering events in any case.
"Nothing really changes," he pointed out. "Instead of playing 13 tournaments that I did this year, I will play 12, which is not a bad thing at all.
"The good thing is I can focus more on the points for the Ryder Cup. Another positive thing is I can be home more. I don't need to worry about the back and forth to America. In the media it was more negatively written about, but I see it as a positive."
Jordan Spieth will have gone from Ryder Cup debutant in Perthshire to main man in Hazeltine, but Kaymer is unsure just what the Spieth impact on Team USA's fortunes will be.
He said: "It's difficult to say for someone who is that young. He's won I don't know how many millions this year and a lot of tournaments. His status has changed a lot.
"We don't know how much it can change someone if all that comes to you when you are 22, 23-years-old.
"It all comes down to how he can handle the whole situation outside of golf. That will have an impact on his play then, if he can be only just a part of the team. It's not about you. It's not about the individual. That can help the whole team raise its attitude and confidence."
An announcement on the host venue for Ryder Cup 2022 is expected in the next few weeks and Kaymer admitted it would be "very disappointing" if Germany doesn't get the nod.
He noted: "We are very confident. I think we have done a good job so far. We are very well prepared to host the Ryder Cup. I'm positive that if it comes to Germany it will be a great success."
Returning to one of Kaymer's favourite competitions as a previous winner has certainly whetted his appetite for the Dunhill.
"It's a golf tournament I look forward to every year," he said. "This year I can play with my dad again, and my brother will caddie for him. It will be entertaining because they argue once in a while!
"These are three very nice golf courses and hopefully we'll make it through to the Sunday as a team.
"I've been playing well recently. A little bit is missing here and there but it's not much. It's never easy to win, no matter what the tournament is.
"But I've won in 2010 and I'm really looking forward to trying to win on Sunday."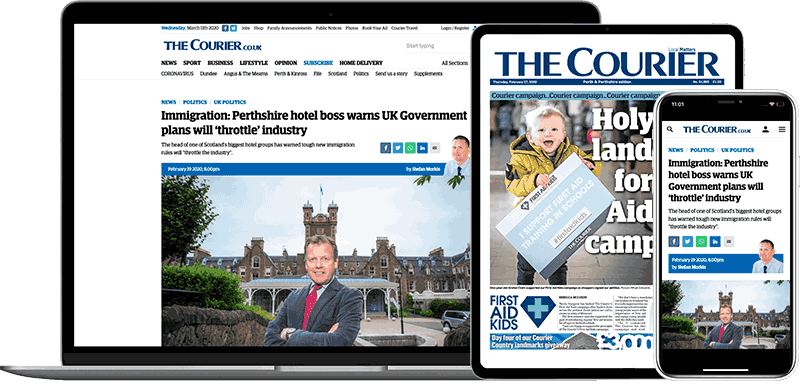 Help support quality local journalism … become a digital subscriber to The Courier
For as little as £5.99 a month you can access all of our content, including Premium articles.
Subscribe