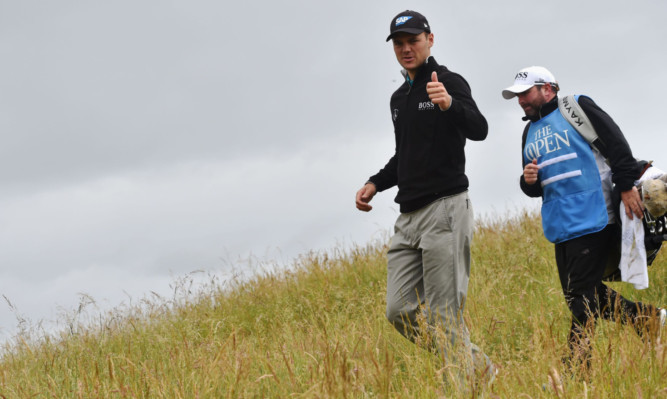 Some time this week the weather forecasters will finally agree on what's going to happen at the 144th Open Championship.
At the moment, we're told Friday's second round is set for a similar carnage as five years ago, when in blowy but otherwise ideal conditions, everyone was marched off the Old Course because balls were moving on the 11th green.
Tiger Woods had just started his second round so the conspiracy theorists whispered, but that's been answered by changes to the 11th green providing more stable pin positions.
So hopefully we won't be delayed this time when the wind blows, the rain comes, the Old Course does it's best to convince us it's not mid-July but sodden October and that this is the annual Alfred Dunhill Links Championship rather than the Open.
The deluges of the last few weeks have made St Andrews the greenest Open venue since similarly sodden Royal Birkdale in 2008. Only this time the part of the field with annual experience in the Dunhill know exactly what to expect.
The 2010 championship acts as a marker; Louis Oosthuizen, a quality player yet a novice in major championships, won going away, largely because he was schooled in how to get around the Old Course with repeated exposure to it every year in the Dunhill.
Conditions weren't quite as similar then to October golf as they are now. Regular play in the Dunhill has to be an even greater advantage in 2015 for those who get it.
Such is the amount of elite golf played on the Old Course now, and such are the benefits gained from repeated exposure to its idiosyncrasies, that you just about have to discount a St Andrews rookie.
Even Jordan Spieth? Well, put it this way; if the 21-year-old Texan phenomenon wins this week with this little preparation, in these alien conditions, becoming only the second man to win the first three majors in sequence, he's beyond special.
A decade after Tiger Woods' pomp, when we thought we were seeing a once-in-a-lifetime creature, we'll have another on the cusp of achieving what no golfer has before and in circumstances that are barely credible.
It would be epoch-making. But at 5/1 odds, if you want an American you'd be better off with Rickie Fowler or Dustin Johnson or JB Holmes, all of whom set up well here. Or Brooks Koepka, who averages 68 in four rounds on the Old Course.
The wise bets will go on those who know the track best. If Rory McIlroy had been here, a few houses and first-born would have been on his back, and rightly so. Tiger Woods? Sorry, his era, glorious as it was, has passed here.
Of those left, the most quoted widely is Tommy Fleetwood, the young Englishman who is an astonishing 41-under for his last eight rounds on the Old Course.
Can Fleetwood make the leap? Maybe, if the draw is in his favour, like it was for Oosthuizen five years ago.
Louis is -27 for six rounds on the Old since, which means you've got to have a bean on him, even if he has the sharper end of the draw this year. Charl Schwartzel (-27 for his last seven) is running into this draw as well.
Today's afternoon starters, avoiding tomorrow afternoon's big gusts, may be the ones to look at. That means Fowler, Paul Casey, Henrik Stenson, Justin Rose, Adam Scott and Branden Grace.
Grace gets lots of interest especially after the US Open performance but his excellent Dunhill record is mostly by virtue of Kingsbarns.
The class act left is Martin Kaymer, (-27 for his last nine). He knows how to win majors, he loves St Andrews, he ticks more boxes, "moves the needle" in Paul McGinley's phrase, more than anyone.
He's also matched McIlroy nearly every step of the way. In Rory's absence, he's the man to follow.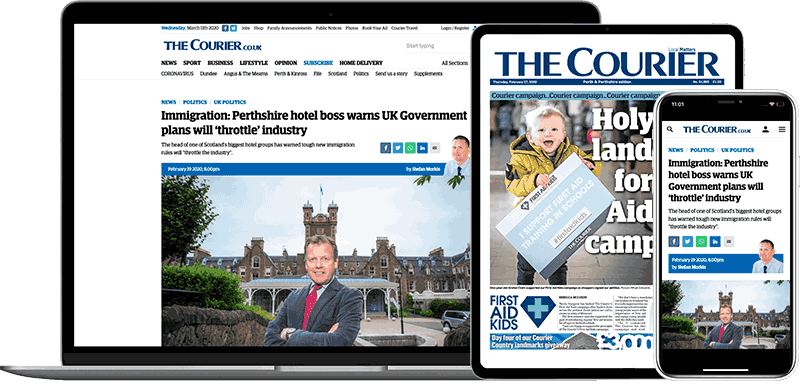 Help support quality local journalism … become a digital subscriber to The Courier
For as little as £5.99 a month you can access all of our content, including Premium articles.
Subscribe