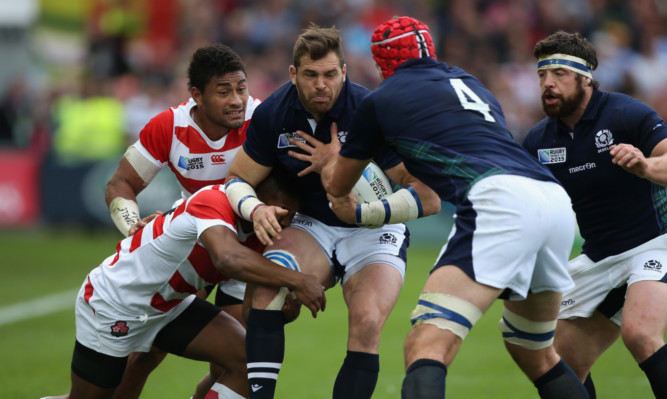 Sean Lamont is only two more caps from being only the second Scot to reach 100, but he'd trade that accolade for Scotland winning the World Cup in a heartbeat.
The veteran wing truly believes this is the best Scotland squad he's been involved with in his long career, and if they were to go on and win without him making an on-field contribution from now on, he'd be okay with that.
"I am thankful rather than proud," he said about his cap tally and longevity at the top level.
"Look, from where I am standing at the moment if those two caps never come and Scotland go on to win the World Cup, so be it. I will do all I can.
"I would love to get them but at this point I am not thinking about me at all. It is squad first. I have changed my focus the older I get. You realise it is not about personal gain, it is team first and I stand by that.
"If I stick on this, 98 and am never used again, so be it."
Lamont is in his third World Cup, and probably his last, although he maintains that he will never retire "I'll just stop getting picked, but I'll always be available" and he has no doubts about this being the best.
"It's because of the quality of the players we have, the depth we have and how close we are as a squad.
"I'm not just saying that because it's the right thing to say and because we're here now, it's because I genuinely feel that.
"It's a really great place to be with the talent we have in the squad at the moment. It makes me want to stay for even longer. That's why I'm pushing so hard to stick around.
"It's a brilliant place to be, it's so much fun and gives me so much enjoyment."
That enjoyment of being part of a close knit squad can't be underestimated, says the Perth-born wing.
"Without doubt if you enjoy each other's company then you want to work for each other. Then when someone makes a mistake or misses a tackle, your mate covers your back.
"That is a big factor and shows just how tight we are. Having 31 players blokes in the one place, things can get tetchy at times, but that doesn't really happen with us. We have a type of camaraderie that definitely helps as you want to work and fight for each other and that can make the difference."
After getting maximum points from their first two games and a sizeable points differential, the Scots know that a victory against South Africa on Saturday will book a last eight place, erasing the disappointment of four years ago in New Zealand.
"Guys like myself who were involved in 2011 have all said we do not want to do that again. It was not a nice feeling to be the first Scotland team to miss the quarter-finals.
"We're ten points from ten and it's a good place to be. If we beat South Africa that is us qualified, and to be qualified after three games would be fantastic but we're not going to get ahead of ourselves thinking about that.
"We are only half way out of the pool. Although we have done really well our two major tests are coming up. We need to a minimum of four points in the next two Tests to qualify."
South Africa bounced back well from their Japan loss against Samoa and Lamont expects them to be fully focused.
"The Japan game showed South Africa can be vulnerable when they're not fully switched on, but I don't think they'll make the same mistake twice," he said.
"Top teams don't do that. We know what will be coming at us. They will be physical and will try to bully us, and if you match them physically you take away a large part of their game."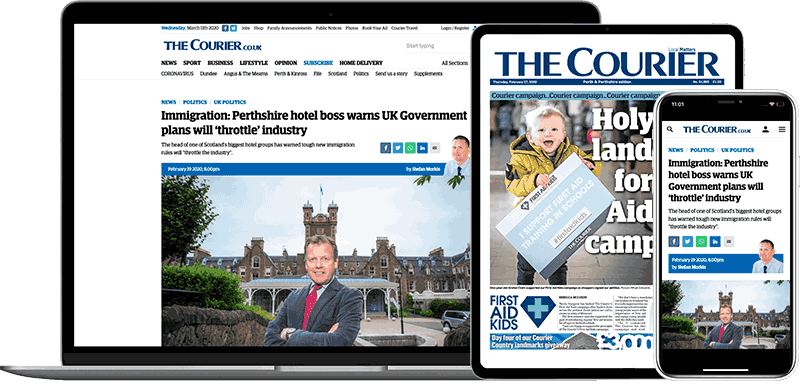 Help support quality local journalism … become a digital subscriber to The Courier
For as little as £5.99 a month you can access all of our content, including Premium articles.
Subscribe