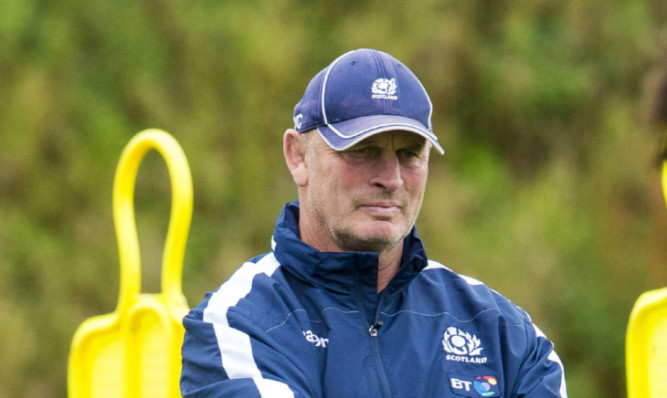 Scotland's final Rugby World Cup squad was delivered to the tournament organisers last night but the accent will be on power, work-rate, speed and versatility, said assistant coach Matt Taylor.
The 31 will not be officially revealed until a ceremony this afternoon at the University of Edinburgh's Old College Quad, with head coach Vern Cotter having made final assessments of injury reports and whether to go with 18 or 17 forwards in the squad split as well as a succession of positional options left open to him.
Those picked will tick all the boxes that Cotter, Taylor and their fellow coaches have focused on in the two months of preparatory camp.
"We want to bring power to the game," said Taylor. "We need guys who have repeatability, guys who have high work rate and certainly all those things are very important in terms of our rugby culture, so we're looking at players who can produce or give us that," he said.
"We had a really tough conditioning block and looked at individuals to get an idea of where those players were at with that in mind.
"One of our main conditioning coaches is Ashley Jones who has been involved with New Zealand, Wallabies, Crusaders and a number of Rugby League teams and he says as a squad we're one of the strongest, fittest groups he's been involved with.
"So that's been a real target of ours with a view to bringing power and workrate into the game. It gives me a lot of confidence to hear that from a guy who has been with elite teams around the world."
Several of the squad backs had their personal bests in squad tasks just in the past week, he added.
"The guys who are powerful, strong in power and in running, have that explosiveness and speed, there's been a lot of attention on speed," said Taylor.
"I think every team's trying to do that and will have improved, and we need to be likewise.
"I think we've made big strides in the shape of our attacking game, especially managing it in key parts of the field. They guys have been working hard on their skillsets and I believe the squad choice will come to whoever gives us the best in that regard, and those who are able to do it over a number of different positions."
Taylor and Cotter at the weekend were giving absolutely nothing away about their final choice, but the call for versatility, speed and work rate suggests that they are, like New Zealand, ready to go with three specialist locks in the Gray bothers and Grant Gilchrist, filling the fourth position with Rob Harley who will also cover the back row.
This would be bad news for veteran Jim Hamilton but would also allow Cotter some flexibility with his difficult back row choice, where out of 10 candidates only David Denton would appear to be a cast-iron certain selection.
Cotter is also helped, however, if he selects three hookers as two Fraser Brown and Stuart McInally can cover back row if required. Both played key European games for their club in the back row last season.
Similarly, Richie Vernon went to the last World Cup as a back row and is only a year removed from making the switch to centre. With the management team hinting Alex Dunbar will be held out of the squad with a view to him being an injury replacement as the tournament progresses, Vernon will be available for both roles.
Things are a lot clearer in the backs, with it seeming that utility choices Ruaridh Jackson and Greig Tonks will miss out. Sean Maitland, likely to play in Paris in the final warm-up game on Saturday as he recovers from a shoulder injury, will be the back-up to Stuart Hogg at full-back as well as potentially a first-choice wing.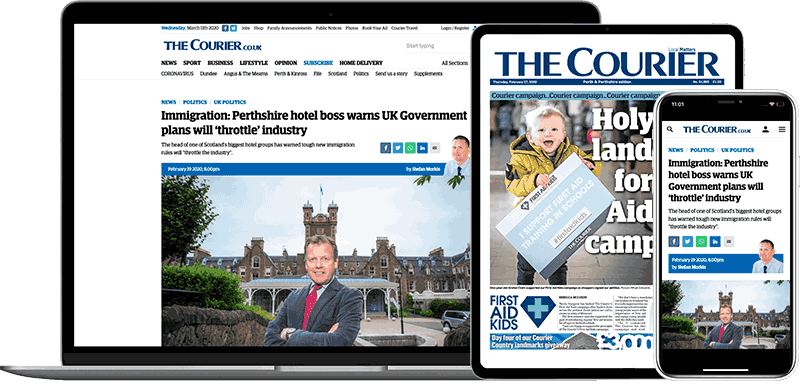 Help support quality local journalism … become a digital subscriber to The Courier
For as little as £5.99 a month you can access all of our content, including Premium articles.
Subscribe