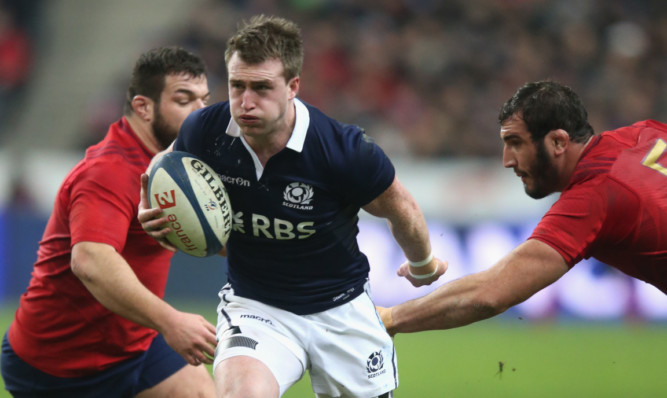 Stuart Hogg admits he has had to ask his veteran Scotland colleagues if he should tone down his playful high-jinks – before he gets on their nerves.
The full-back is excited ahead of the Scots' World Cup campaign and cannot wait to get his first taste of tournament action when his team take on Japan in Gloucester next Wednesday.
But at the age of 23, the Glasgow flyer is one of the youngest members of Vern Cotter's 31-man squad and he confessed his japes around the team's Tewkesbury base ran the risk of irritating his team-mates.
Rather than risk a row, though, former British and Irish Lion Hogg has turned to old stagers like Ross Ford and Sean Lamont who have been over the World Cup course before for advice on what antics he can get away with.
He said: "This is my first World Cup and as you can probably tell I'm really excited.
"From the pre-season, it was a fairly similar experience to being on the Lions tour. We've been to a few different venues for training and had different ways of getting fit.
"But now I feel like I'm stepping into the unknown. It's my first big tournament and I'm trying to learn off the boys who've been to one before.
"I'm always one of the lads who is fairly hyper around camp so I've been speaking to the older boys to ask if I'm all right doing this or that. If I'm not I'll take a step back and relax a bit.
"I'm just massively excited. Even sitting here talking my leg is tapping away daft under the table. I just can't wait to get out there now."
Hogg could yet be made to wait a little longer for his introduction to the tournament, though.
He appeared at last month's squad announcement wearing a protective boot after sustaining an ankle injury during the warm-up clash with Italy at Murrayfield.
He is back running freely now but Cotter may decide it best to give the problematic joint a few more days' rest, rather than risk him against Eddie Jones' Cherry Blossoms in the Pool B opener.
Losing Hogg's strike-running capabilities would be a significant blow for Cotter but the player himself is refusing to give up hope of making the Kingholm clash.
He said: "I've been working with our physio Stephen Mutch and we're just taking it day by day. Hopefully it will come good.
"I want to play in every single game, so if I'm selected to play against Japan, that's great. If not I'll just continue to work hard and hopefully get the starting jersey next time."
Scotland have won all four of their encounters with Japan but that does not mean the current crop are taking next week's match or the following fixture with the US for granted, with crucial match-ups with South Africa and Samoa lying in wait further down the line.
"The boring answer is that we've not looked any further than the Japan game," said Hogg. "We know what they are going to bring. They've got big physical players, speed out wide and it's going to be a massive test.
"We can't just expect that this [a victory] will happen for us. We have to get over that try line and do well in defence too."
Team-mate David Denton agreed, adding: "A lot of people won't view the likes of Japan and the US as real competition but we definitely do.
"They used to be called minnows but that these countries have all developed and the ones that used to be called minnows are no longer minnows anymore.
"We're certainly not treating any of our opponents like that. The Japanese are well coached by Eddie Jones while the US will be the same. They play a physical game and we can't take either game lightly."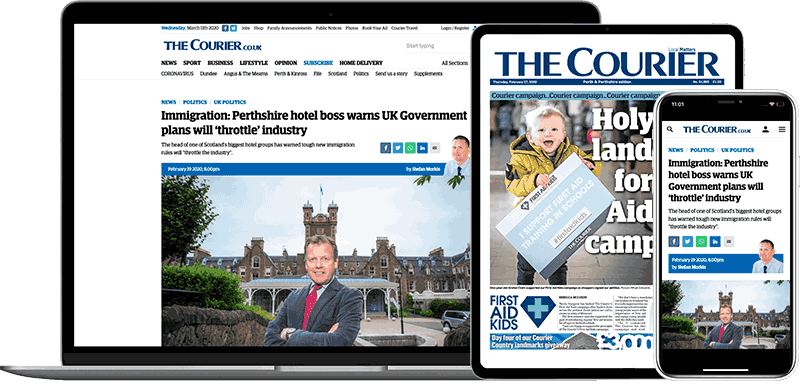 Help support quality local journalism … become a digital subscriber to The Courier
For as little as £5.99 a month you can access all of our content, including Premium articles.
Subscribe