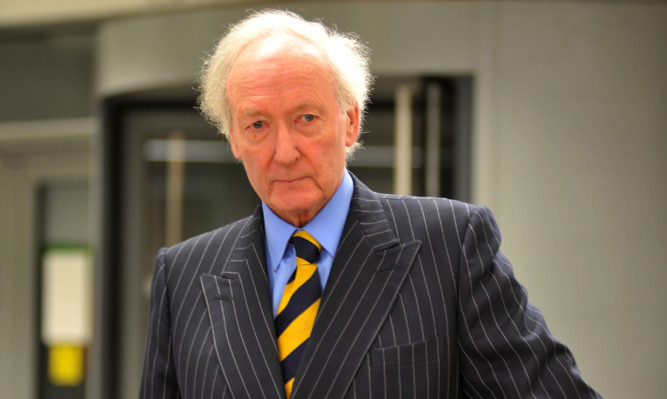 The firm behind a controversial scheme to produce electricity by burning coal seams under the Forth has said the project faces both operational and educational challenges.
Cluff Natural Resources (CNR) chairman and chief executive Algy Cluff, a veteran of North Sea exploration, also said he believed there was significant commercial oil and gas prospects remaining on the UK Continental Shelf and questioned Westminster's decision to support offshore windfarm development in the region.
Mr Cluff was speaking as CNR posted a pre-tax loss of £744,668 for the six months to June 30.
The figure represented a marginal improvement on the year previous when the firm racked up an £809,052 loss.
In an update to the market, CNR said it was continuing to build a "substantive" portfolio of UK underground coal gasification licences.
The firm's flagship UCG project is at Kincardine on the Forth and it said site selection studies, environmental work, modelling and engineering design which was required to support a planning application was under way.
CNR said a memorandum of understanding signed with Halliburton earlier in the year, which covers both the UCG and conventional hydrocarbon sides of the business, was proving fruitful.
"Our UCG aspirations are governed by two parallel missions the operational and the educational," Mr Cluff said.
"Operationally we have focused largely on our licences in the Firth of Forth in Scotland, where we are continuing to work towards the commercialisation of our first deep underground coal gasification project.
"In our judgment the gasification of the coal contained under these licences would represent a major advance towards Scottish energy self-sufficiency and is therefore entirely consonant with the concept of Scottish independence.
"Certain correspondence recently obtained under the Freedom of Information Act between myself and the Scottish Government make it manifestly clear that, as we see it, the interest of Scotland and of the development of UCG are synonymous. "Indeed the same argument applies to the whole of the United Kingdom as our coal-fired power stations are taxed into oblivion without any coherent policy being in place to bridge the disturbing gap between sufficiency and calamity."
Mr Cluff said he expected the debate over UCG technology, which is opposed by green campaigners who have called on the Scottish Government to add it into its moratorium on shale development north of the border to rumble on.
"Argument in the United Kingdom has now polarised between, on the one hand, those of us who are aware of the energy security threat and anxious to act for the national good, and those groups which argue that fossil fuels be left in the ground regardless of scientific argument to the contrary.
"This is an affray which can only be adjudicated by political means."
Shares in CNR, which has improved its cash position to £1.94m from 2014's year end of £1.21m, closed the day down 3.75% at 3.85 on Tuesday.