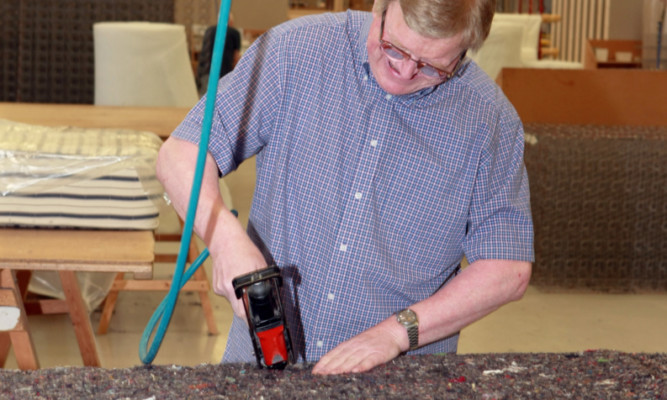 A Dundee furniture, door and bed maker which provides employment for workers with a range of abilities has made "significant progress recently".
New accounts show Dunsinane Industrial Estate-based Dovetail Enterprises (1993) Ltd made a deficit after funding of £35,989 in the year to March 31, compared to a £26,716 surplus in 2014.
Incoming funds generated during the year were £3.37 million, a significant increase from £2.77m a year earlier.
The principal objective of Dovetail, a charity that is a company limited by guarantee, is to provide training and employment for disabled workers.
In the year under review, Dovetail had an average of 53 staff, 47 of which were involved in the manufacturing process on the shopfloor, with the remainder being management and admin posts.
Of the total workforce, an average of 36 members of staff were approved disabled during the year.
Dovetail does sell to the public but the bulk of its output is contract work for major clients in the leisure, education, care and public sectors.
During the year, the firm which can trace its roots back to 1865 supplied upholstered chairs for the royal family and VIP guests attending the Commonwealth Games while also providing furniture for the mother and baby unit at HMP Grampian.
The Trustees' report to the account said Dovetail was heading in the right direction.
"The charity has made significant progress recently in turning around the impact of the recession which heavily impacted its core business," they said.
Sales manager Ann Jamieson said trading had improved in the current financial year, with the business on track to post improvements in both turnover and profitability. "14/15 was another challenging trading year," she said.
"In response we have extended our product range and client base, allowing us to tender for a more diverse range of projects.
"Marketing activities to promote all elements of the business internal fire doors, furniture and beds are proving to work with opportunities to quote showing a healthy increase year on year.
"We anticipate reaping the benefits across this financial year as large construction projects come to fruition."