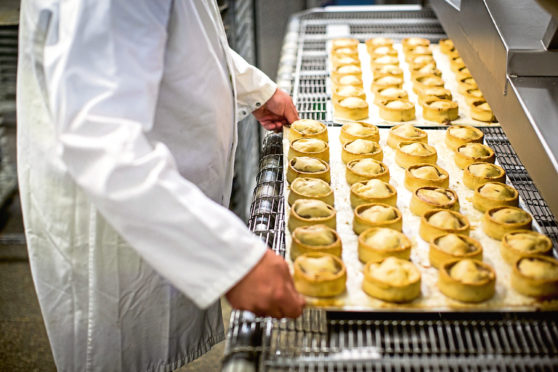 Angus-based ready meal firm Strathmore Foods has seen a rise in sales as people stock up on food during the coronavirus crisis.
The firm, which is behind the McIntosh of Strathmore and Scottish Favourites brands – employs 120 staff from its premises in Carseview Road, Forfar.
Newly filed company accounts show the firm's sales rose by 5.6% to £14.3 million for the year ending June 30 2019.
Pre-tax profits were £2.1m, against £2.2m in 2018.
Finance director Dain Egan described the results as a "solid year" with growth across its chilled and frozen food ranges.
"We were pleased to see the rise in turnover and the profit was a good result and the development of sales was in both chilled and frozen food products," he said.
"It's a lot of organic growth from our customer base – we've increased market penetration and introduced some new products as well.
"We increasing reach within retailers and in food services too, which is where we saw a rise in our frozen sales."
During the financial year, the firm invested £855,000 on fixed assets, continuing its policy of capital investments to improve production capacity and efficiency.
More than £300,000 has been spent on equipment since the end of the financial year as the firm is undergoing an extension to its factory.
"We renewed some equipment to increase capacity and our capital expenditure has continued this year," Mr Egan added.
"We have bought some new kit and are doing some extension work to the factory to handle the increase in capacity.
"We do follow a consistent policy of capital investment to make us more efficient. It also gives us room for growth."
Mr Egan said trading had been in line with 2019 this year, with a slight rise in orders since the coronavirus hit.
"Over the last few weeks the coronavirus issue has taken a lot of management time and it's a very important issue for us.
"It's a fairly fluid picture and we are following the Government's guidance and trying to make sure employees are safe.
"Our customers are keen that we can continue to supply them so we are liaising frequently with them as well.
"We've seen a slight uplift of orders and a lot of concern from customers about ensuring the continuity of supply."
rmclaren@thecourier.co.uk