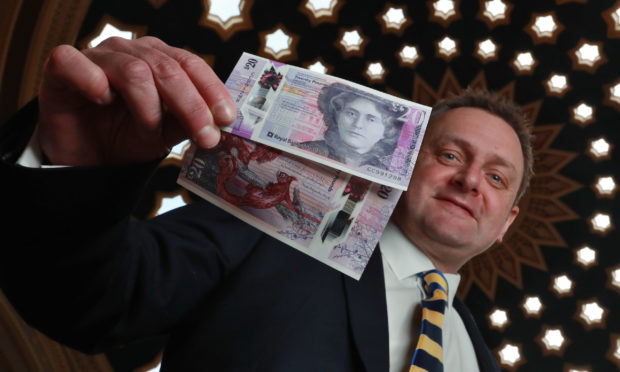 Firms providing services are having to cut their prices to win customers according to a new business monitor published today.
The Royal Bank of Scotland's latest PMI showed slower, but still rapid, falls in business activity in June.
Job cuts continued last month despite an improvement in optimism, the report showed.
The headline business activity index – a measure of combined manufacturing and service sector output – registered 37.1 in June compared to May's figure of 21.1. A figure above 50 indicates growth.
Average prices charged by Scottish services firms declined during June, following a trend for the last four months. According to panellists, the latest fall was the result of further discounting efforts. Meanwhile selling prices at manufacturers increased.
As prices fell, the cost of doing business increased, as companies had to invest in PPE stocks.
Private sector firms in Scotland reported a further reduction in total new orders during June, extending the current sequence of contraction to four months.
Malcolm Buchanan, chair of Scotland board at Royal Bank of Scotland, said: "Business activity across the Scottish private sector continued to decline markedly during June, with total new orders also falling sharply again.
"That said, the rates of decline eased significantly, with both indices recording record month-on-month rises from May, as looser restrictions allowed parts of the economy to restart.
"Scottish services firms were again worse-affected, with the reductions in both activity and new orders notably faster than those seen for their goods-producing counterparts.
"With both sectors struggling, private sector employment dropped markedly again amid reports of redundancies and lay-offs."
Private sector firms in Scotland and in the UK continued to cut workforces at a marked rate in June. The rate of reduction at the UK level was slightly softer than in Scotland.
June's data highlighted further evidence of spare capacity in the Scottish private sector. The level of outstanding business fell again, as has been the case in 20 of the past 21 months.
The rate of backlog depletion was the softest for three months, although it was still quicker than the series pre-coronavirus record and marked.
Mr Buchanan added: "The 12-month outlook for activity improved for the second month running in June, with the level of positive sentiment approaching the series average.
"Nonetheless, with client demand stifled, the short-term outlook for the Scottish private sector remains challenging".
The rise in costs was down to higher prices at suppliers, greater raw material costs and the added expense of personal protective equipment.
rmclaren@thecourier.co.uk