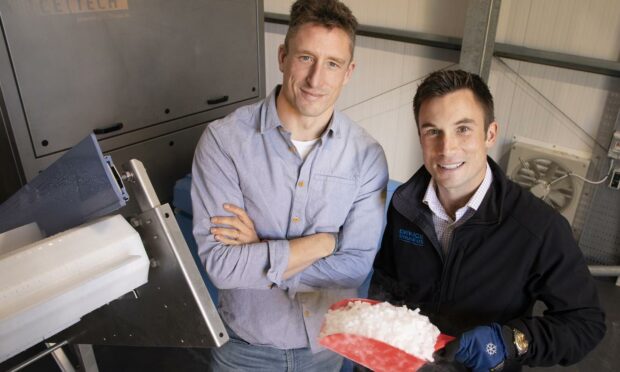 Perthshire manufacturer Dry Ice Scotland is making a multi-million pound investment to develop a new production site.
The Meigle-based firm is investing £4.5 million in a production site and CO2 capture equipment.
Responding to the shortage of CO2, the dry ice firm wants to make Scotland self-sufficient.
Dry Ice Scotland will use the new facility to capture, purify and liquefy food grade CO2 and produce dry ice.
The CO2 comes from a nearby anaerobic digestion plant which breaks down organic material.
The gases released in the process are captured and transferred to the Dry Ice Scotland plant for production.
Dry Ice Scotland on the up
The firm started in 2011 and is now run by brothers Richard and Ed Nimmons.
Richard didn't enjoy his job offshore and invested all his money in a dry ice blasting machine, used for cleaning oil and gas components.
The business started in their parent's garage, but using CO2 imported from Europe quickly became very expensive.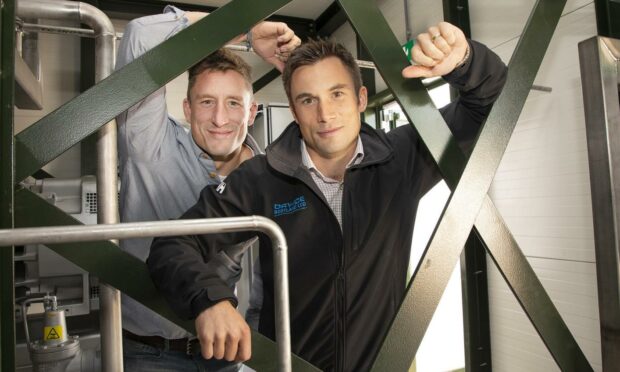 In February 2019, the brothers sold a subsidiary company and a seven-figure cash injection allowed them to truly get Dry Ice Scotland off the ground.
Richard says: "It was a bit of a struggle at the start, but 2019 was the year of change for us.
"That cash injection allowed us to really kick start this and that's what has allowed us to get to where we are today.
"It was pretty terrifying, but we're now in a position where we've got long term contracts signed up.
"And our cost of dry ice production is so low that it's actually cheaper than the big gas companies. So we're in a good position, finally."
The firm was busy throughout the pandemic, supplying dry ice for transport of vaccines, and recently during the CO2 shortage.
Securing Scotland's CO2 supply
Dry ice has a variety of uses, including dry ice blasting, freeze drying and transportation of frozen goods.
At the new production site, located in Dumfriesshire, Dry Ice Scotland will take CO2 in gas form and produce both liquid CO2 and dry ice.
Production capacity is expected to reach 8,000 tonnes per year, with the firm becoming one of the top three UK producers of dry ice.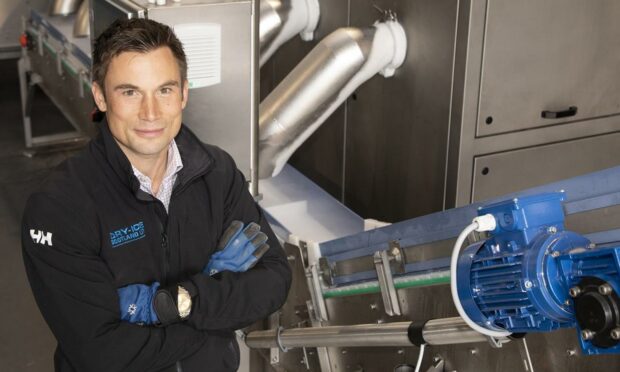 As well as keeping up dry ice production, Richard plans to sell liquid CO2 to abattoirs, soft drinks companies and food suppliers.
He says: "Our goal is to make Scotland self-sufficient so we're not relying on any foreign export.
"Because we live here, we want to do this here, so Scotland is covered for CO2 supply.
"We can give our country its national security of CO2 supply without having to rely on government aid."
Plans for expansion
Dry Ice Scotland currently employs seven people and plans to recruit up to eight more over the next three years.
It has experienced a boom in inquiries the past year and Richard now has to prioritise the most important customers.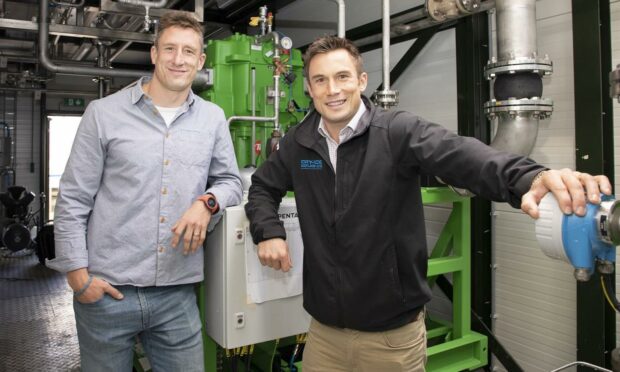 The brothers hope to open more production facilities across Scotland to respond to demand and prevent CO2 from being wasted.
Richard says: "We're ready for it. I'm only 36, Ed is 35, we've had enough failures in life to have a bit of life experience.
"But we're also young enough to have the energy and ambition to improve things in anyway that we can."
The firm has secured a £3m loan from Nash Business Capital and have put in £1m of its own funds.
South of Scotland Enterprise has also supported the Perthshire business.
Michael Currie and Gemma Perfect from Aberdein Considine provided the company with legal support in relation to both the financing and property transaction.
Mr Currie said: "Working with Ed and Richard has been a real pleasure, and it is hugely rewarding to be playing a part in the future of such an exciting and ambitious business."