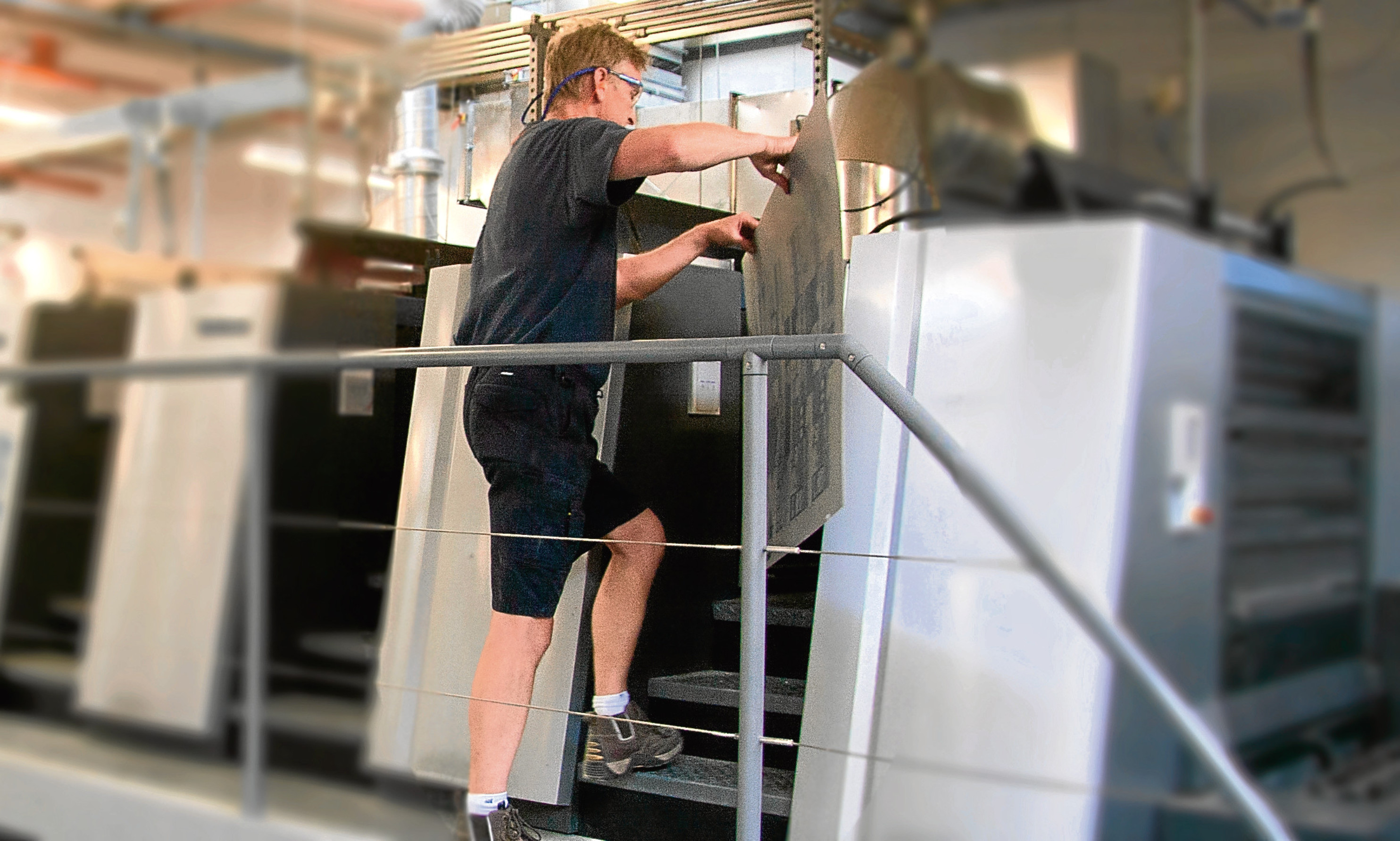 A "pro-active and widespread" programme of investment was behind a significant profits fall at a major Dundee contract printing group.
Newly published accounts show Wester Gourdie Industrial Estate based Tradeprint, part of Cimpress UK Limited, generated revenues of £10.06 million in the financial year to June 30, 2016.
The figure represented a decline on the £10.34m of the previous year, but the 2015/16 accounting period was shorter at 11 months.
The company estimated that if the accounting periods had been comparable, the latest accounts would have turnover of circa £10.9m, an uplift of almost 6% on the prior year period.
Pre-tax profits for the financial year past came in at £423,413, significantly lower than the £2.44m return in 2014/15.
In his report to the accounts, director Rod Scrimgeour said the lower profits were due to significant reinvestment in the business.
"The financial results in this report reflect a comparison of 11 months for the most recent period versus 12 months in the prior year to align our fiscal year end with the June 30 fiscal year end of our parent company," Mr Scrimgeour said.
"Due to this timing change, we are reporting slightly suppressed results from FY15.
"Revenue of £10 million was consistent with 2015, due to the timing change.
"Our profit before tax declined year over year, due to a year of proactive and widerspread investment, primarily in software development, to enable a platform for future growth."
The investment has given Tradeprint the capability to offer a greater range of print products, including larger format and more complex items.
Since the year-end, the group has added more than 40 staff, taking its total workforce in Dundee to 162.
Earlier this year, Tradeprint subsumed London-based Exaprint, a fellow member of the Cimpress group.
The move – which saw Exaprint's Simon Cooper installed as Tradeprint's new managing director – again widens Tradeprint's capabilities and it is hoped a recent price restructuring will also bolsters the firm's presence in the market.
Finance director Charlene Douglas said it had been an exciting time for the business.
"It has been a year of investment in people, systems and infrasrtucture to try to get the ducks in a row for future growth," Ms Douglas said.
"We have added some extra people and we now have the skills and resources to go forward as a company."