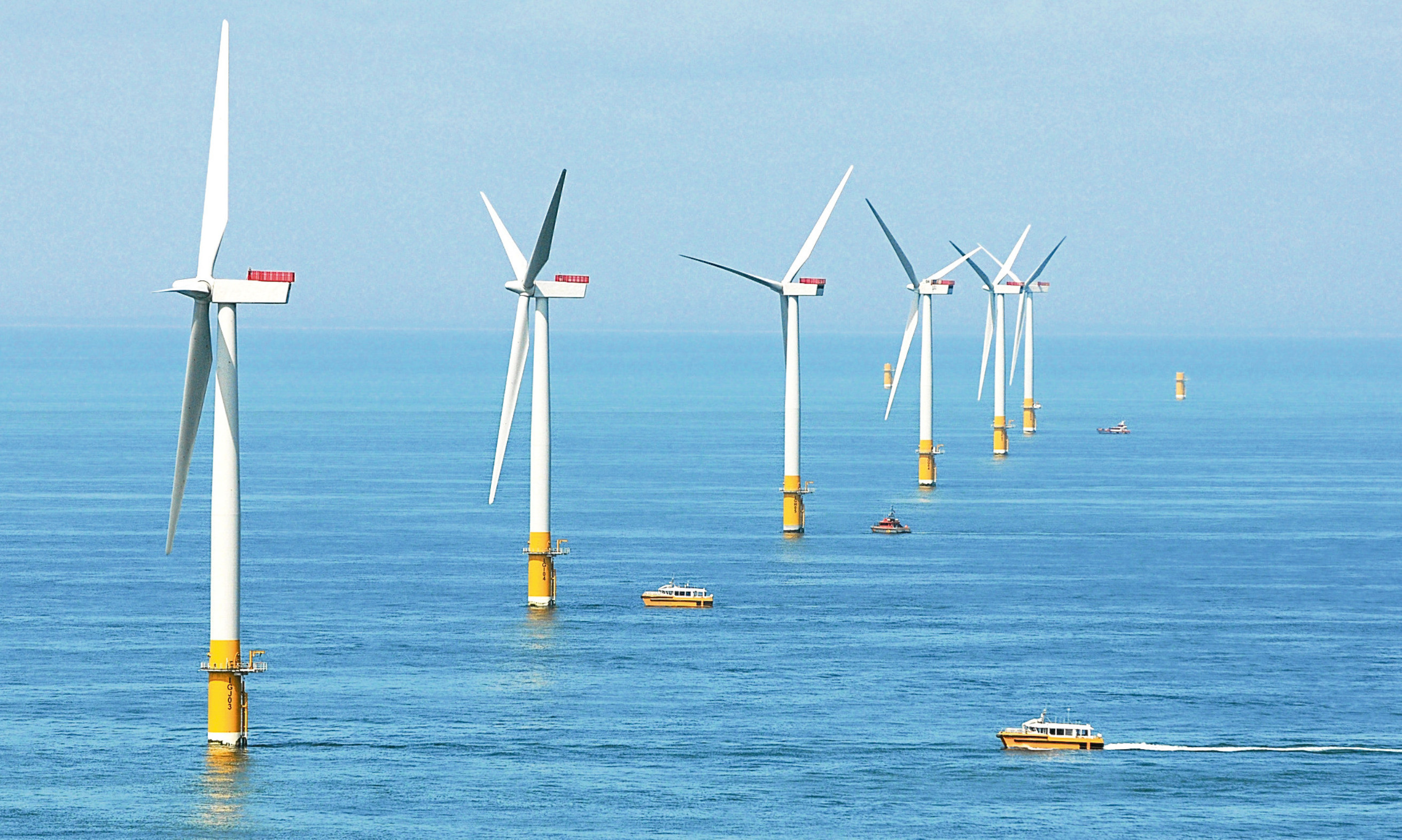 Bird protection charity RSPB Scotland looks set to put another legal spanner in the works of three offshore renewables projects with the potential to inject hundreds of millions of pounds in to the economies of Tayside and Fife.
Scotland's most senior judge, the Lord President, Lord Carloway, last month overturned an earlier ruling in favour of the bird conservation charity's position that Scottish Ministers erred when granting approvals for the Neart Na Gaoithe, Inch Cape and Seagreen Alpha and Bravo developments in the outer firth of Tay and Forth.
If fully built out, the wind farm projects have a collective development value in the region of £10 billion and would provide hundreds of construction and operational jobs.
However, RSPB Scotland argued that the threat posed to birds and wildlife habitats from the turbines was significant and it sought judicial review of the decision in 2014 to grant planning permissions for the projects.
A ruling by Lord Stewart last July found in the charity's favour but that decision was overturned by a panel headed by Lord Carloway last month.
RSPB Scotland has now sought leave to appeal that ruling, although the group has yet to formally lodge its challenge.
"RSPB Scotland continues to fully support the development of renewable energy and the vast majority of projects continue to pose no significant threat to birds or other wildlife," said RSPB Scotland director Anne McCall.
"However, we are concerned that this judgment could set worrying precedents for the protection of wildlife across Scotland and the UK.
"In light of our concerns we have decided to start the appeal process by applying to the Inner House for permission to appeal to the Supreme Court."
Neart Na Gaoithe in the outer firth of Forth is the most advanced of the three proposed projects, having secured development funding and a power contract.
A spokesperson for its Dublin-based developer, Mainstream Renewable Power, said the array would help Scotland reach its climate targets.
He said the company was committed to working with partners, including RSPB Scotland, to develop out the array.
"Neart na Gaoithe is a £2bn project capable of supplying all the homes in a city the size of Edinburgh with clean energy and is the only project out of the four offshore wind projects in the Forth and Tay to hold a Contract for Difference.
"It will create over 500 jobs during construction and over 100 permanent jobs once operational.
"More than £540 million will be directly invested in Scotland during the construction phase and a further £610m during the operational phase.
"It will help Scotland and the UK meet their climate and energy goals, and develop a world-leading offshore wind sector.
"Rapid advances in offshore wind technology have enabled us to reduce the number of turbines to be installed from 125 in the original consent application in 2012, to a maximum of 64."