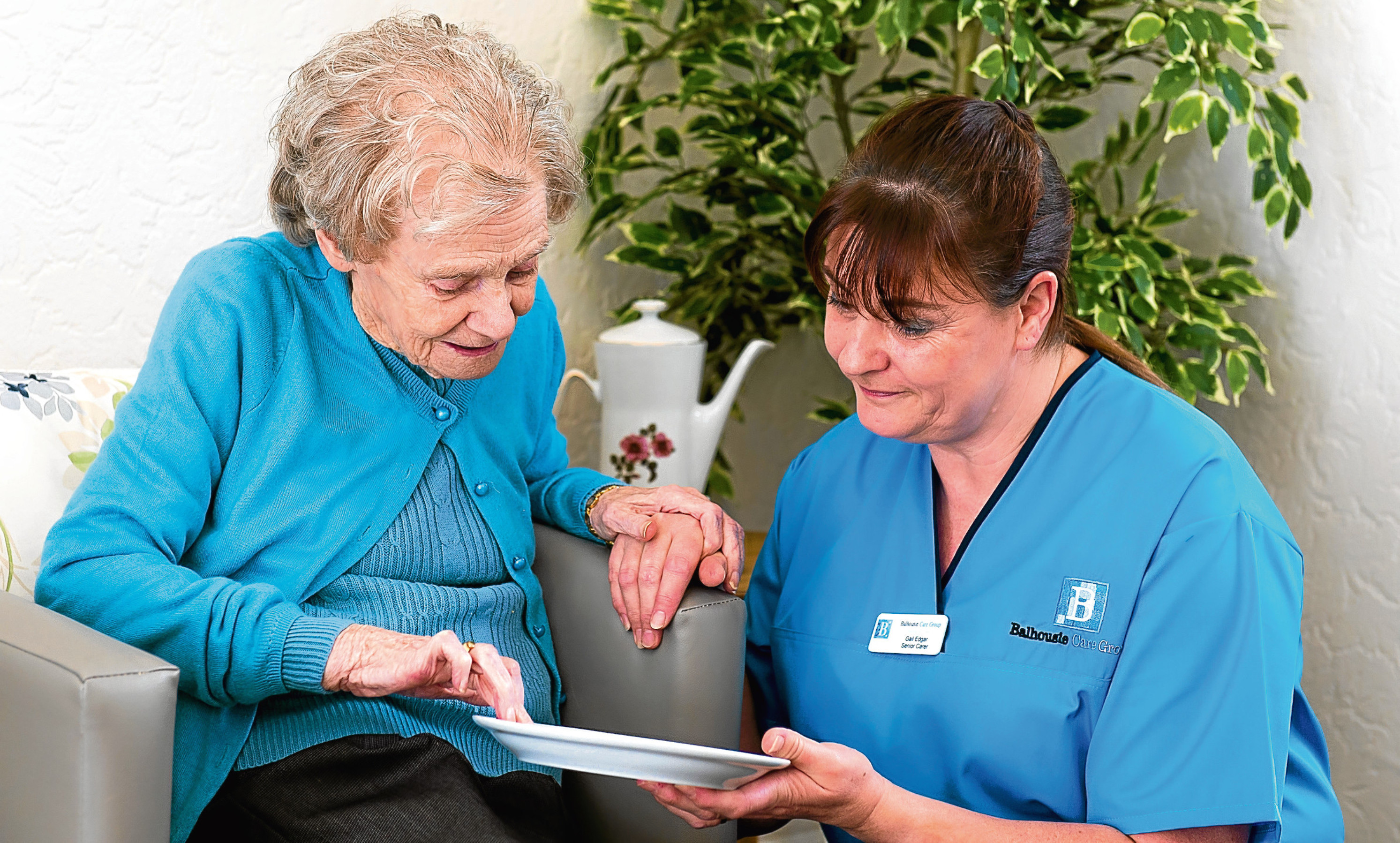 Perth-based Balhousie Care Group is poised for renewed growth after completing a £49 million refinancing following a "challenging" few years.
The company has secured backing from Coutts – the bank which is best known for its association with Her Majesty The Queen – and the ethically positioned Triodos.
Corporate healthcare sector specialists Premier Commercial Finance advised Balhousie on the refinancing.
Founder and chairman Tony Banks said the care sector as a whole had been under pressure as operating costs have risen due to issues such as increases in the minimum and living wage for staff.
He said public funded support for care had not kept pace with the increases making it "tough across the board."
However, he said Balhousie had proven resilient to the challenges.
"The refinance deal provides us with much greater financial stability and gives us the opportunity to really look at our business and invest in key areas of development and improvement including environments and people," Mr Banks said.
The company operates a portfolio of 25 care homes and recently appointed former Sussex Housing and Care and Blackwood chief executive Steve White as new CEO witha a remit to further develop the business.
"I am delighted with our new banking partners,"Mr Banks added.
"Our aim was to find support for a well planned expansion and Premier Commercial Finance Ltd were able to guide us through what was a complex process.
"We wanted people with experience in corporate healthcare transactions such as this and that has certainly paid off for us.
"Since we set up our first care home 25 years ago, there has never been a limit to our ambitions for the organisation or the people within it.
"Now we are in a position to take care to another level; that includes care for our staff, and care for our residents."
Finance director Mike Reid said the company was now on a sounder footing from which to grow.
"The refinance provides a platform for the group to buy-back some of our leased homes as well as improve the quality of our existing homes," Mr Reid said.
"We are working with new banking partners who have taken time to understand our business, our people and our strategy.
"Coutts, are lending most of our elderly care portfolio while Triodos, an ethical bank, support our specialist care portfolio."
Coutts can trace its history back to 1692 when John Campbell of Lundie, Angus, set up in business as a goldsmith and banker under the sign of the Three Crowns in the Strand, London.
The crowns remain a symbol of the business to this day.