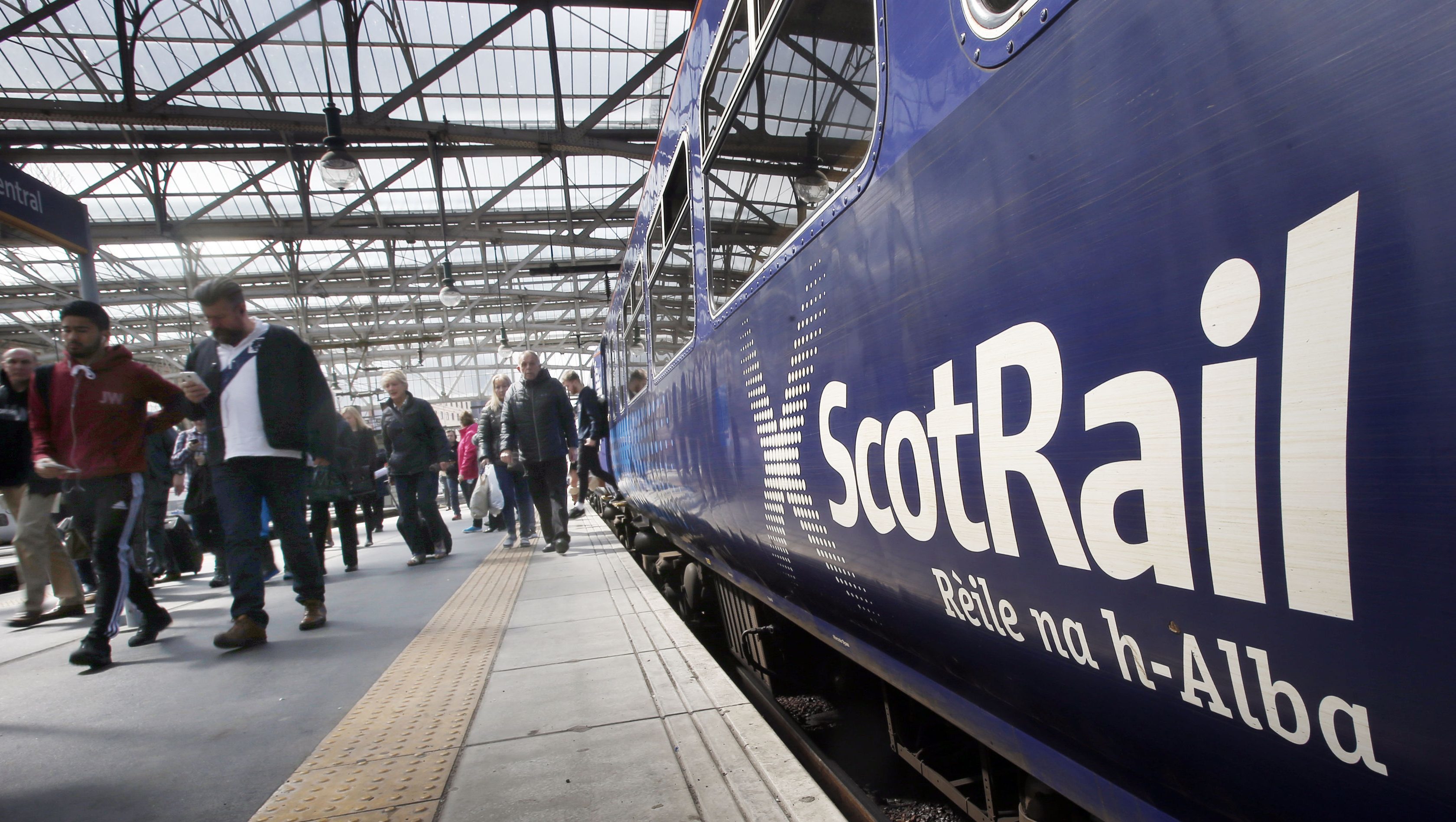 More than 30 journeys through Fife, Dundee and Perth have been cancelled after signalling cables were stolen from a railway line.
ScotRail said services from Edinburgh to Perth, Dundee and Aberdeen have been called off, along with a string of trains through Fife.
The cancelled routes includes evening rush hour journeys between Edinburgh and Dundee.
About 50ft of cabling was taken by the thieves, with the incident being investigated by British Transport Police (BTP).
A full list of the cancelled journeys is available on the ScotRail website. We've compiled a list of them below: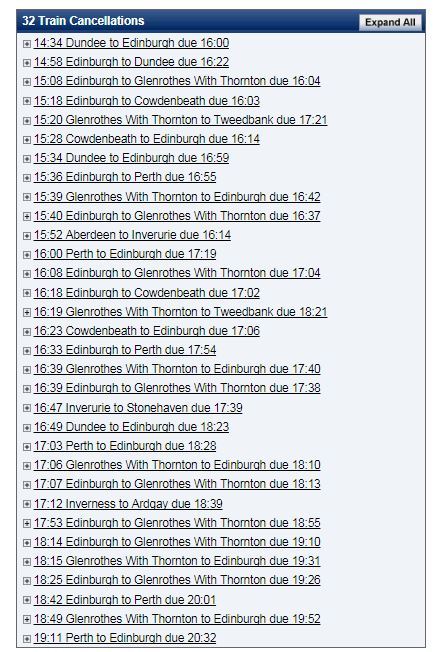 At one point 35 journeys had been confirmed as cancelled, however ScotRail has since updated the website saying a reduced number have been called off.
Disruption is expected across the east coast until 7pm.
A ScotRail spokesman said: "We apologise for any disruption faced by customers as a result of the theft of cabling.
"We are as frustrated as our customers that thieves have caused so many issues for people just trying to go about their day. We are working flat out to get services back to normal as soon as possible."
#Edinburgh – Staff have identified that the cause of the signalling fault is due to theft of signalling cables. Latest disruption info here pic.twitter.com/qJ4DQ9g3Su

— ScotRail (@ScotRail) September 25, 2017
The theft took place between Inverkeithing and North Queensferry.
Earlier ScotRail said journeys between the cities would only be disrupted until 1pm as a result of the issues.
Services to Glenrothes, Kirkcaldy and Thornton are also being called off.
Reduced services between Edinburgh and Glenrothes have been going ahead.
A ScotRail statement said: "Staff have identified that the cause of the signalling fault is due to theft of signalling cables."
UPDATE: #Edinburgh: Signal fault is located between North Queensferry & Inverkeithing. Disruption is now expected until 12:15 ^AE

— ScotRail (@ScotRail) September 25, 2017
UPDATE: Sorry, but train services between #Edinburgh and Cowdenbeath will be cancelled. ^AE

— ScotRail (@ScotRail) September 25, 2017