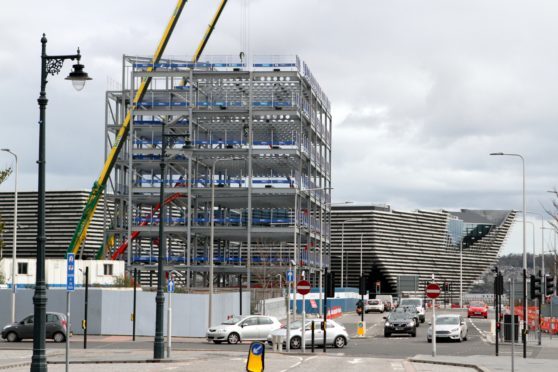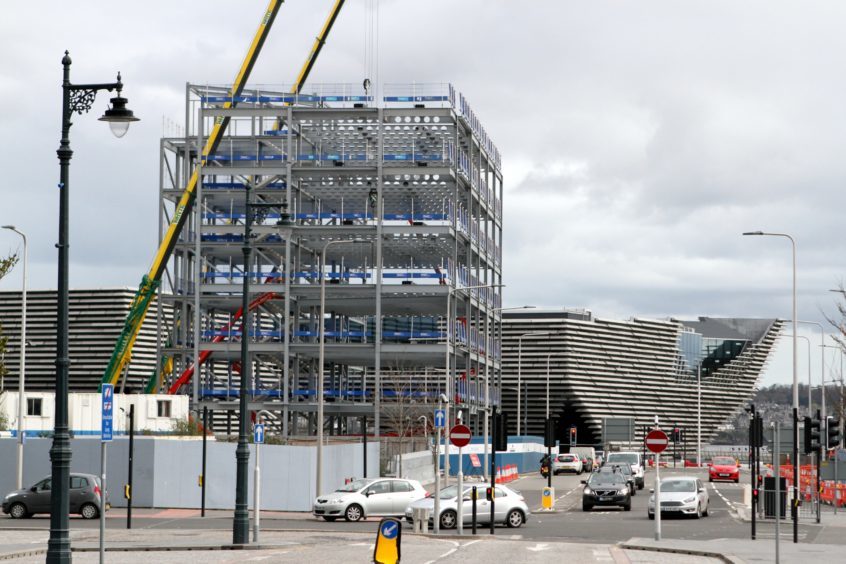 There can't be many who would disagree with me that Tayside House was anything but a hideous scar on the skyline of Dundee.
Standing at 17 storeys tall with an odd raised walkway as its main entry and exit point, the former home of Tayside Regional Council (originally designed as one of a pair I was once told) was, as Prince Charles was wont to say, firmly in the monstrous carbuncle category.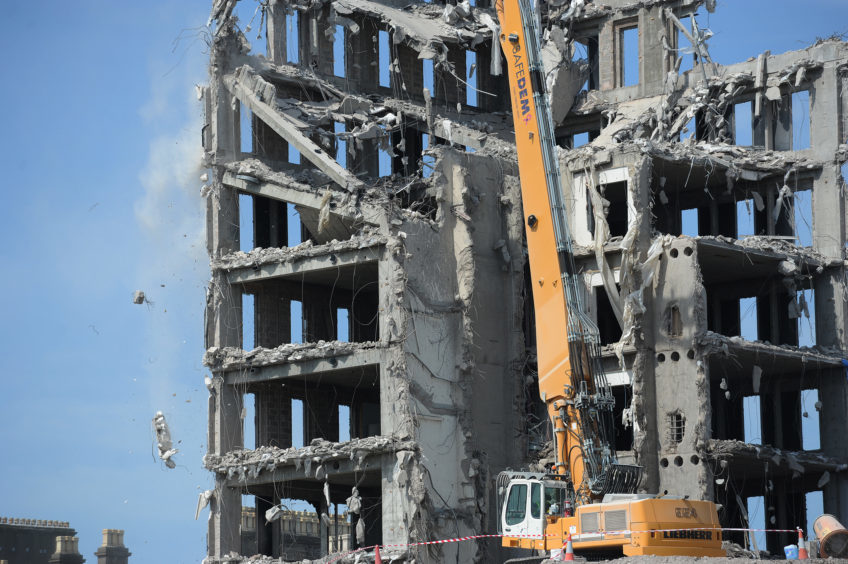 Completed in 1975, the region's administrative hub was a pile of rubble less than four decades later as the city brought forward its ambitious £1 billion reimagining of the central waterfront.
The latter is a project I have always supported.
After so many years living in a post-industrial malaise, Dundee needed radical – and that's what it has got.
Out went Tayside House, the ugly Stakis Earl Grey, the casino, Olympia, the car park and roundabout and much more besides.
In its place is an imaginatively thought out and rendered scheme that, with the later addition of the V&A as its flag bearer, has raised Dundee from a broken city to a destination for city breakers.
That is quite some feat and I am happy to doff my cap to those who have worked so hard to achieve it.
But while Dundee's transformation was required and is impressive, it doesn't carry it has also been flawless.
Last week, local MSP Jenny Marra castigated what she sees as the over-sized development of Site Six, the prime development plot directly opposite the V&A museum.
Only a portion of the steel framework for the building – which will ultimately house a hotel, offices and residential apartments – currently exists, but the skeleton is certainly an eyeful tower.
No building in the waterfront should be taller than the Malmaison hotel but, at six storeys, the new structure rises significantly above the height of the neighbouring V&A and even tops the new train station.
To my mind the development is anomalous in a setting which should be dominated by the V&A and the V&A alone.
And given there are several other sites within the waterfront to be built out in similar fashion, I find myself drawn to the 'whoa, too big' camp.
But council leader John Alexander makes a persuasive case that Dundee needs a huge injection of investment and jobs and, while the waterfront is designed to encourage leisure and creativity, it is also an important economic driver for the region.
That is something I understand and can get on board with.
While I may never love the scale and aesthetics of Site Six, I am sure I will learn to live with it in time.