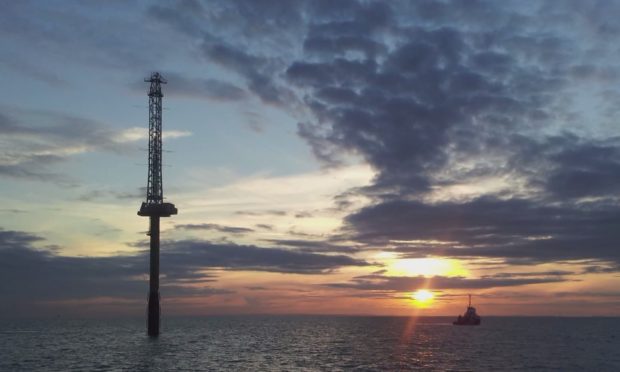 The firm behind a £2 billion wind farm development off the coast of Angus yesterday announced its latest key appointment as it prepares to start construction next year.
Inch Cape Offshore Limited (ICOL) has signed a pre-construction agreement with Boskalis to deliver key elements of the marine package for the project which will see 72 turbines installed 15km off the coast of Angus.
ICOL and Boskalis will work collaboratively with smaller tier two and three local suppliers to provide the engineering, procurement, construction and installation of wind turbine substructures and inter-array cables, as well as transportation and installation of the offshore substation.
The wind developer held two successful and fully booked supply chain events in Aberdeen and Edinburgh last month which brought together Scottish and UK businesses eager to secure opportunities across different elements of the project.
Ian Johnson, ICOL project manager, said: "Boskalis' wealth of experience within the offshore wind industry was a key factor in our decision.
"The reputation and high standards of our main contractors, as well as the smaller suppliers procured to help deliver each package, is a priority for the project.
Mr Johnson added: "We expect to deliver a significant proportion of the development using Scottish and UK suppliers.
"The high turn-out at our supply chain events is a strong indication of the level of importance the Inch Cape project will have on the renewable, and indeed oil and gas, service industry as well as the wider economy."
Key products and services required by the marine package vary from the fabrication of wind turbine jackets and piles to the supply of array cable testing services and protection systems.
The array will create up to 1,900 full-time equivalent jobs during the three-year construction period.
rmclaren@thecourier.co.uk