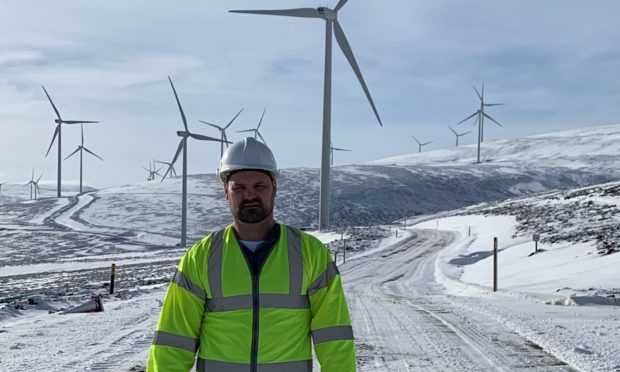 An offshore wind specialist has taken premises at the Port of Dundee as it unveiled plans to double its number of staff to 30 by the end of this year.
Mark Robson, managing director of Coast Renewables, said offshore wind had the potential to transform the city.
His firm, which was established in 2013, specialises in the construction, maintenance and service of wind turbines.
Coast, which currently employs 15 staff, has worked on major renewables projects for some of the biggest turbine manufacturers and energy firms such as SSE and EDF Renewables.
Mr Robson said: "We are taking on another three staff this week and are looking to grow to have around 30 people on the books this year.
"We specialise in site management for construction of the windfarms. We will go on site to build them, commission them and then maintain and service the turbines.
"The price of offshore wind per megawatt is very low now. Offshore wind is looking favourable as a source of energy. I think there will be busy times ahead. Onshore wind subsidies are changing so that's not as busy as it has been.
"In the future maintenance and service is going to be where the work is as there will be a lot of turbines out of the water."
Coast has previously worked on EDF's flagship Fallago Rig windfarm project in the Scottish Borders, the Blyth offshore demonstration site and SSE's Keadby windfarm in North Lincolnshire, which at the time it became operational in summer 2014 was the biggest onshore site in England.
The firm also constructed the first commercial offshore windfarm in Denmark and is currently working on EDF's biggest onshore windfarm in Dufftown.
Mr Robson said he felt many people in Dundee didn't realise the potential impact the sector could have in the city in the coming years.
"You couldn't get a better site for offshore wind in Dundee. There is a lot happening at the port and it's going to be really busy," he said.
"The timing is right for us to grow.
"I don't think people in Dundee know how big this sector could be for the city.
"It's changed lots of fishing towns down the south east coast like Grimsby, Hull has been regenerated…
"Dundee can play a huge part in the offshore wind industry and as a growing city we need to do more and win this work for the local area.
"The opening of our new offices in Dundee can provide employment opportunities locally and also highlight the city's desire to play a pivotal role in the future growth of the industry."
rmclaren@thecourier.co.uk