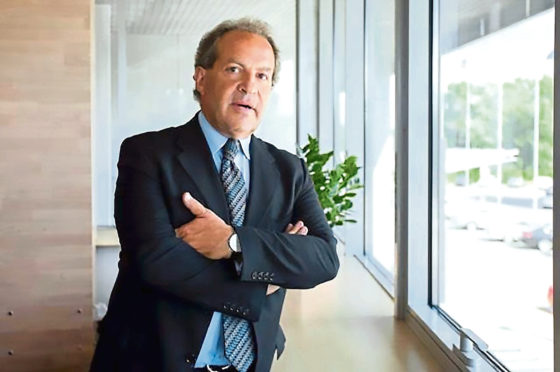 Leading motivational speaker and company turnaround specialist Nigel Risner is hoping to inspire when he takes to the stage at the inaugural Courier Business Conference.
The June 18 event in Dundee will bring together influential business and economic leaders to help Courier Country companies to even greater success.
Mr Risner, who has to date spoken to more than 1.5 million people worldwide, will speak on the topic of leadership.
He said: "Running a business in today's turbulent times can sometimes be challenging.
"However, with great communication and even better personalisation, you can give yourself an unfair advantage."
He suggested that business people should adopt his 'impact code'.
"The six-step approach, which is very easy to follow, will let you know why being in the moment in every interaction is so important," he said.
Mr Risner will share case studies as to the businesses which bosses should model from and which ones they should definitely not.
He said offices are a mess of confused communication in different languages and styles and to talk with all these different "animals" you need to understand them and become the zookeeper.
He said: "Your passion is the one thing that cannot be replicated.
"Enhancing your attitude can be contagious – not only for your staff, but for your customers too.
"With so many distractions in the workplace and different mediums that people are watching, it is imperative that you speak in the language of the customer and I will share my special 'zoo-keeping' techniques so that you are able to identify your customer experience. Once you crack the code, your business will never go back to the way it was."