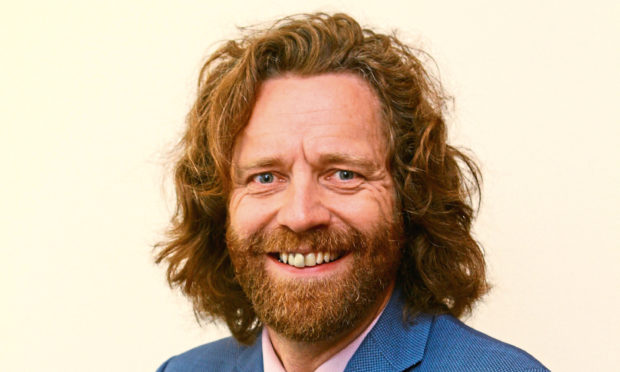 Three successful Tayside business leaders will share their thoughts about managing change in a challenging business environment at the Courier's Business Conference next month.
David Smith, who was appointed managing partner of MHA Henderson Loggie in 2011, has helped scores of business leaders achieve their ambitions as well as overseeing change and growth in the Dundee-based accountancy firm.
He will be joined by Jean-Christophe Granier, co-managing director of Kirriemuir textiles firm J&D Wilkie, and Shona Young, the chief executive of Nutscene Twines and Sheila Maid, for the session on leadership.
Mr Smith said it was essential that leaders had a vision of where they wanted to take their companies.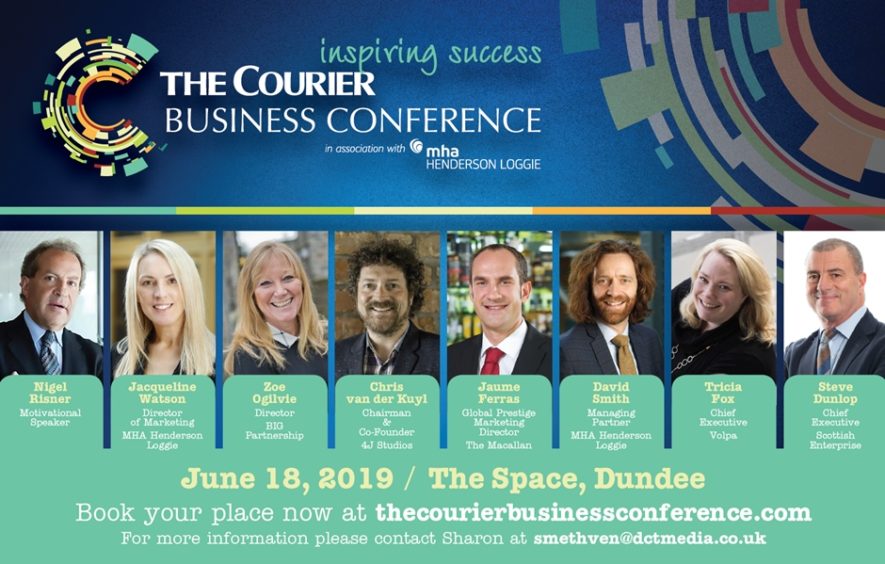 "People always want to do better and we want to help them achieve and get them to where they want to go," he said.
"I've been providing firms strategic support, planning consulting and advice for 20 years and we've found that recently more and more clients are looking for this support rather than just advice on their tax.
"Businesses across a variety of different sectors can have the same types of issues and it's a case of making them understand they are not alone and give them a bit of extra confidence.
"It's a case of developing the right strategy for that business in that market and getting the implementation of that strategy right, which is the key part where a lot of people fall down.
"Sometimes people leading companies need someone to talk to and hold them accountable as well because they might not get that from their team."
---
---
Mr Smith said he hoped to cover a variety of leadership topics in the session at the conference, which will be held on June 18 at The Space in Dundee.
He said he would share his thoughts on the current business landscape and also the themes of managing change, technology and resilience.
"There's no doubt it's a challenging business environment but nevertheless there are lots of opportunities for leaders if they can manage the changes they require to make in their business," he added.
"I am looking forward to asking Shona and JC for their insights into what good leadership looks like and what it means to them.
"They will share how they go about making changes in their companies, empowering their team, the impact of technology and other leadership challenges."
---
>> Keep up to date with the latest news with The Courier newsletter
---
The Courier Business Conference, which is held in association with MHA Henderson Loggie, has the theme of inspiring success.
It will also feature a session motivation speaker Nigel Risner, an insight into marketing and PR from a panel of industry professionals and an overview of the business landscape from Scottish Enterprise chief executive Steve Dunlop.
Dundee-based entrepreneur Chris van der Kuyl will also lead a session on digital transformation.
Mr Smith added: "It's the go to event this summer for business leaders and businesspeople in Courier Country.
"If people can take one or two ideas and make their businesses better and the local economy better then the job's been done by the conference.
"We want to build the self confidence in the area and the conference is a great way of doing that."
Tickets can be purchased from thecourierbusinessconference.com
business@thecourier.co.uk