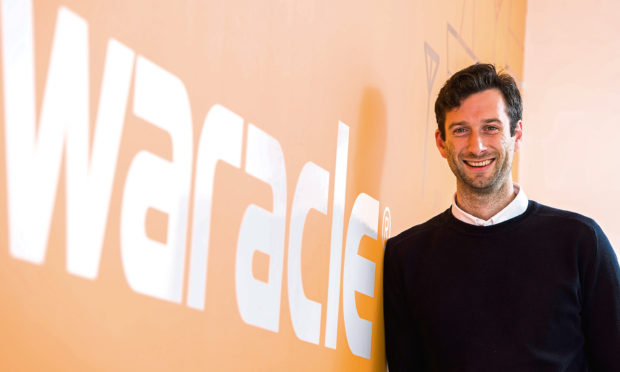 A Dundee firm which is the largest app developer in the UK grew its sales by more than 50% last year.
Waracle employs 50 staff in the city and another 100 staff across its offices in Glasgow, Edinburgh and London.
The company's revenues increased to £9.6 million for the year ending December 31, 2018, a 52% jump from £6.29m in 2017.
Pre-tax profits also increased to just over £1m, from £780,000 the previous year.
Business development director David Romilly said the increase in revenue was down to key wins in the financial services, life sciences and oil and gas sectors.
He said: "We had a really positive year, with existing clients undertaking big programmes of work as well as key wins for new clients.
"We had big ambitions at the start of last year. I think we met them. Now we have even larger ambitions this year."
This year Waracle has acquired augmented reality (AR) firm Mozenix as it continues to invest in emerging technologies.
Mr Romilly said the firm had "stolen a march" on its competitors by embracing new technologies such as voice and Internet of Things (IoT).
"We are technologists – mobile is something we are passionate about and have a lot of expertise in but ultimately we are about solving complex digital problems for businesses," he said.
"We got ahead of the game last year by being able to offer service lines across AR, IOT and voice.
"We are now primed with our investments and acquisitions to offer a much fuller service to big enterprise companies."
Mr Romilly said the move to established a London office this year had been successful, with business won in the capital benefitting the firm's Scottish workforce.
He said Waracle was currently recruiting for more London employees and expected to have between 10 and 20 staff in the "medium term".
"Going to London has been a big move for us and it's gone well," Mr Romilly added.
"I think our name is really out there now and we are looking forward to doing plenty more business down there this year.
"We have worked hard on the business in terms of investment in staff, skills and culture and in making sure the next wave of customers are getting the same experience.
"We are scaling well and primed for substantial growth. "
rmclaren@thecourier.co.uk