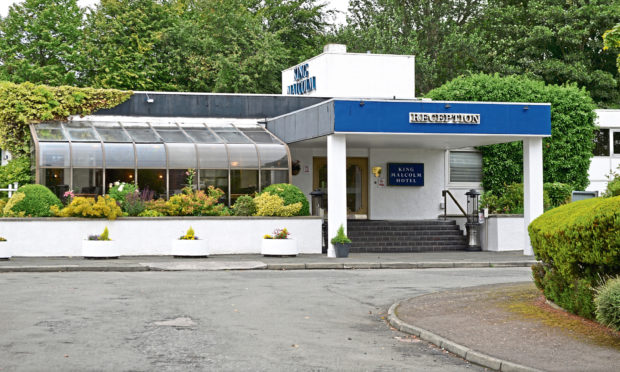 Shares in the hotel group which owns the King Malcolm Hotel in Dunfermline crashed yesterday as it unveiled plans to delist from the stock market.
Peel Hotels said its board had concluded there is "no need to continue with the cost, management time and the legal and regulatory obligations" associated with maintaining the company listing so long as shareholders' interests were protected.
The firm also detailed a fall in turnover and a breach of its financial covenants in its annual report.
A year ago the company wrote down the value of its 48-bedroom Fife hotel to zero in its accounts.
For the year ending January 27, the firm's revenue fell to £15.6 million, from £16.1m the previous year.
The company recorded a pre-tax profit of £179,000 against a loss of £735,000 in 2018.
In his chairman's statement, Robert Peel, who is the firm's largest shareholder, said it had been a "very challenging year".
He said: "Having seen our turnover consistently decline since August 2016, the time of the Brexit decision, there has been a slow but sustained improvement in sales and hotel profitability since August 2018."
Mr Peel said there was no prospect of the company raising money on the stock market in the foreseeable future and "therefore there seems little purpose in continuing to be listed" on the AIM.
He said the firm's bank, Allied Irish, which granted a £9.9m five-year loan in September 2017, does not wish to exercise any of its rights in relation to the breach in financial covenants.
Mr Peel said the firm's forecasts showed it would be able to "meet its loan repayment and financing costs within the facility, meet its tax payments and pay its creditors on normal terms in the 12 months from the date of signing these accounts".
rmclaren@thecourier.co.uk