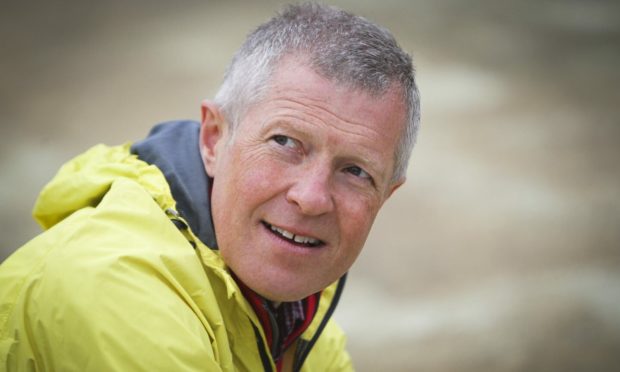 Fifers living with the notorious 'Melville pong' have said the noxious odour is on the retreat — but fear plans for a incinerator processing site nearby could bring it back.
People living in the area have lived with the smell, described by some as like strong rotten eggs, for decades.
After years of campaigning, use of caps on site to cover the waste has improved matters.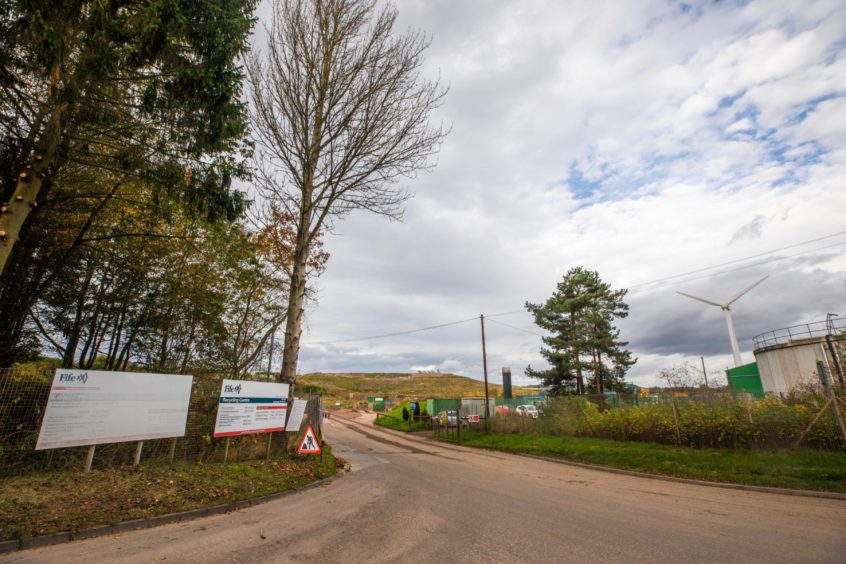 However, the problem has not entirely gone away. Some residents still have to keep their windows closed — even during sweltering summer temperatures.
But despite the slight reprieve, plans for an incinerator bottom ash (IBA) processing facility on the Lower Melville Wood Landfill site has raised fears the smell could return.
Fife Resource Solutions, the local authority's waste management body, made the application. The site is operated by waste-management firm Cireco Scotland.
'Unusual' intervention
The prospect of an incinerator nearby led to Scottish Liberal Democrat leader — for now —  Willie Rennie to lodge an objection.
More than 80 other objections were received, but councillors were not swayed and the plans were approved.
It will see 45,000 tonnes of IBA transferred and processed at the site a year.
IBA is the leftovers after materials have been through an incinerator. Once transferred to the Lower Melville site, from Baldovie in Dundee, it will be processed to be made into products such as concrete blocks.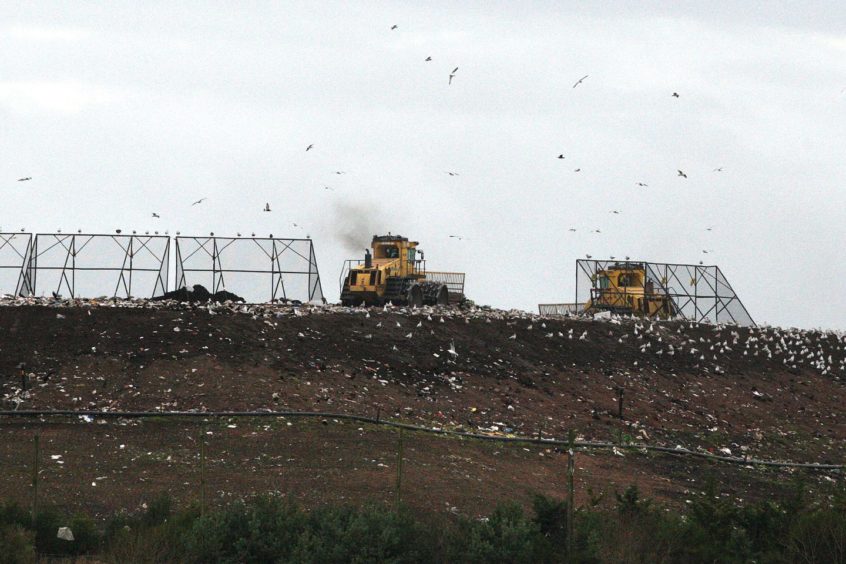 But Neil Brooks, secretary of the Giffordtown and District Community Council, said it is the uncertainties of the development that have residents worried.
"There's a lot of unknowns and we're not getting a straight answer," he said.
"Given the history of the site and how slow action has been in the past, it's understandable for residents to be sceptical."
The main fears surround dust and light from the site as well as the risk of water becoming polluted.
We've had to put up with the smell for decades."

Neil Brooks, Giffordtown and District Community council secretary
And a potential return of the dreaded smell.
Neil added: "There may not be a risk of these happening, but it's what people in the area are concerned about.
"They (Fife Resource Solutions) have tried to assuage all this, saying it will be fine, but we need to know in detail how that is the case.
"We've had to put up with the smell for decades."
Why has Melville Pong improved?
A nearby resident, who asked not to be named, admits the "Melville pong" has improved in recent months, but if the wind is blowing towards their house there is still a scent.
"We still have to close all our windows, and even then you can smell it. It's like rotting garbage.
"When the weather is hot, like it has been, that is really not pleasant."
The use of caps on site has improved matters. However, it is understood this process is not complete.
Willie Rennie has asked operators Cireco and for an update on when this will be done.
Capping involves placing a cover over landfill waste or contaminated soil. This isolates them from people and wildlife and mitigates the spread of odours and toxic waste.
Are residents right to be concerned?
David Goodenough, service manager with Cireco Scotland, said he was "pleased" to hear there has improvement with the "Melville pong".
He stressed they will be transparent and open about the IBA developments.
He said: "It's important to us that we have a good relationship with our neighbours."
A community liaison group has recently been set up between Cireco, residents and the community council.
The group met for the first time in June and will meet "on a regular basis to address any questions and concerns", David added.