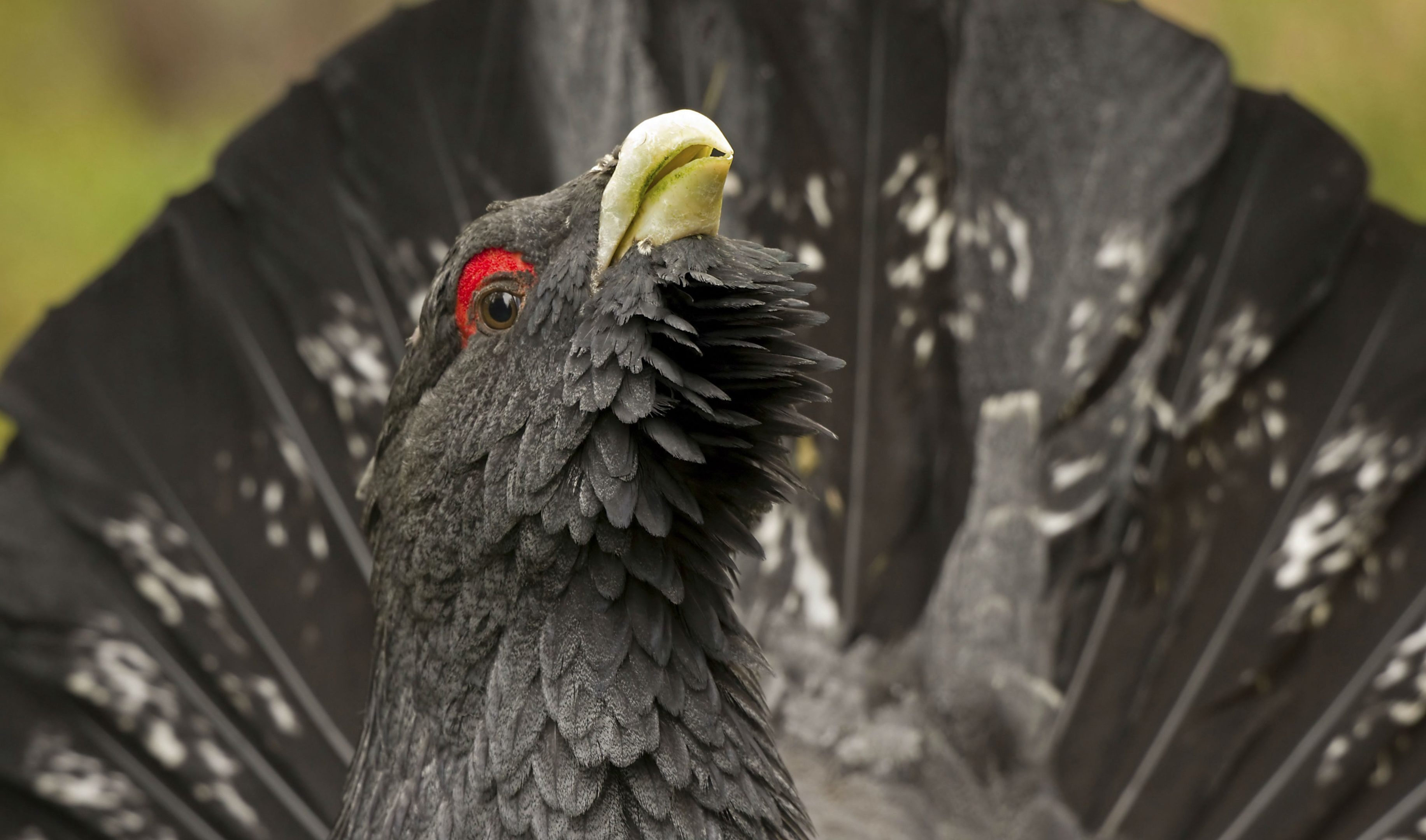 Scotland's capercaillie population is shrinking fast, a new study has revealed.
The latest national survey of the world's largest grouse estimates there are only 1,114 — making the capercaillie one of the country's most endangered birds.
The population is assessed every six years by RSPB Scotland and Scottish Natural Heritage (SNH).
Between November and March, RSPB surveyors walked nearly 1,000 miles of transects looking for and recording the birds. The previous survey was carried out in winter 2009/10 and put capercaillie numbers at around 1,285.
Capercaillie are found in mature pine woodlands in parts of the Highlands, Perthshire, Moray and Aberdeenshire, but Strathspey holds around 83% of the remaining population.
A five-year initiative, the Cairngorms Capercaillie Project, is now being developed to help the bird.
Spearheaded by the Cairngorms Nature Partnership, the scheme will work closely with communities to build support for the conservation, as well as aiming to create bigger, better managed and better connected forests to support long-term survival of capercaillie and other species in pine woods.
Key to its success will be partnerships with National Park communities; local residents will help the project team design sensible approaches to improve recreational opportunities for locals and visitors while reducing disturbance of capercaillie.