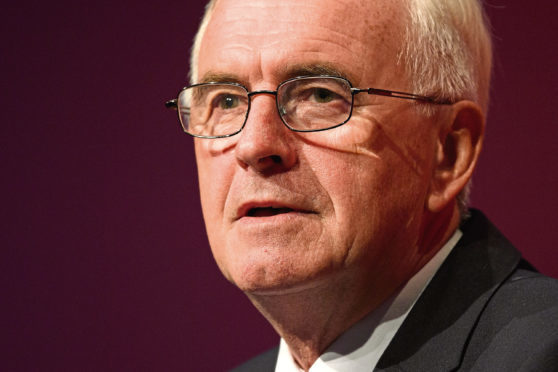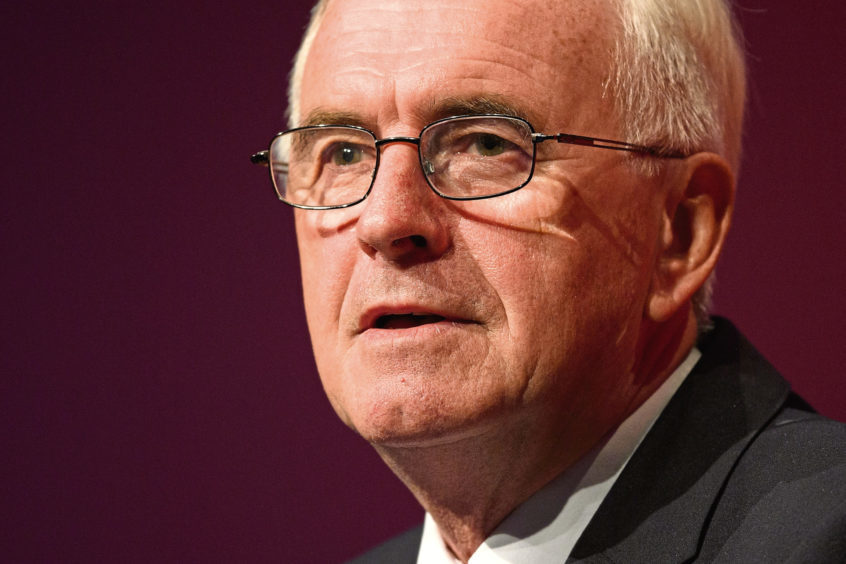 Labour has promised 50,000 energy jobs for Scotland with Dundee seen as a potential hub for the country's "green industrial revolution".
Shadow Chancellor John McDonnell unveiled plans to Caird Hall that would see at least 1,500 extra wind turbines pitched across Scotland.
Party insiders believe it could create thousands of jobs to Tayside and Fife alone, with Dundee well-positioned to serve as a manufacturing base for wave, wind and hydro equipment.
The pledged jobs boon would be part of Labour's massive programme to increase the number of wind farms.
Labour officials estimated the expansion would amount to an extra 1,500 wind turbines by 2030 in Scotland for the onshore sector alone.
Mr McDonnell told activists  on Sunday that Scotland will be at the "heart of a green industrial revolution in our energy sector that could save this planet".
Jeremy Corbyn's number two told the Scottish Labour conference in Dundee that their onshore wind expansion could create 20,000 jobs north of the border.
In addition, the 42 gigawatts of additional capacity developed under Labour would lead to another 15,000 jobs, Mr McDonnell said, with another 15,000 created in a retrofitting programme, which involves making homes more efficient.
"That's a total of another 50,000 new, well-paid, unionised jobs as a result of our green energy revolution," he said.
Mr McDonnell bemoaned the plight of BiFab which "should be at the forefront of the green industrial revolution – but that have laid workers off due to an uncertain order book."
Fife yards are dormant at the DF Barnes-owned manufacturing firm because it has been unable to secure contracts for renewables projects.
Referring to union complaints about the "unlevel playing field" that is allowing overseas firms to win contracts for renewables projects, he said: "Sites in Fife like BiFab are losing out while Scottish wind farm components are shipping in from the United Arab Emirates and Spain."
Scottish Conservative energy spokesman Alexander Burnett said Labour has followed in the steps of SNP by seemingly developing "an obsession with wind farms".
"John McDonnell clearly wants to see Scotland plastered with wind turbines," the MSP said.
"Rather than take this single-minded approach, Scotland would be far better served by supporting a broad energy mix to ensure a secure supply.
"Labour cannot be trusted to get Scotland back on track, and suggestions such as this prove it."