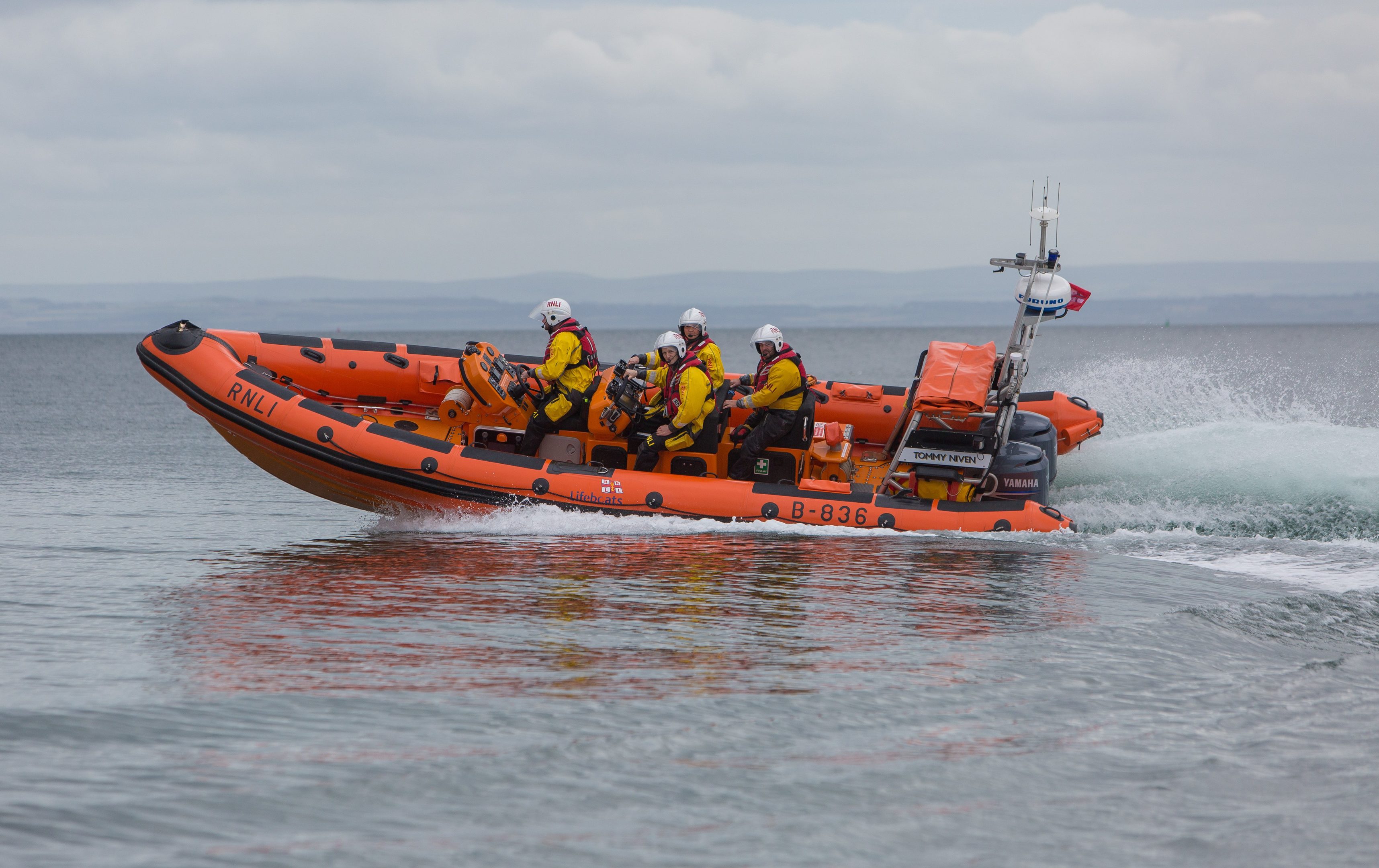 A kayaker who capsized in the Forth in rough conditions was rescued by a lifeboat crew from Kinghorn.
The man got into difficulty and overturned between Portobello and Longniddrie.
He was in the water for around 50 minutes before he and a woman he was paddling with were picked up by the Fife RNLI crew and taken ashore to paramedics at Port Seton cold but unhurt.
HM Coastguard said the incident could have been fatal had the kayaker not been equipped with a personal locator beacon which he activated.
The man was knocked from his kayak by a wave and was unable to get back in.
Kinghorn Lifeboat was launched at midday on Sunday.
A spokesperson for the RNLI station said: "We were able to locate him pretty quickly, took him on board and got him back on shore.
"The kayakers were well equipped, it was the conditions that was the problem."
The personal locator beacon alert was picked up by the Coastguard's mission control centre in Fareham.
Jonathan Mustard, senior maritime operations officer for HM Coastguard, said: "This is a great example of how a personal locator beacon, when properly used and registered, can save a person's life.
"These kayakers ensured that, should they get into difficulty whilst out at sea, they had the right equipment to give them the best chance of being located and rescued.
"This is another incident could so easily have turned into a really tragic one.
"The quick thinking action of these kayakers undoubtedly helped save their lives today and we wish them both a speedy recovery."
Lifeboats from Dunbar and North Berwick and Coastguard teams from South Queensferry, North Berwick and Fisherrow were also dispatched, alongside the Coastguard's search and rescue helicopter from Prestwick.
A Mayday broadcast was made vessels in the area to look out for the kayakers.