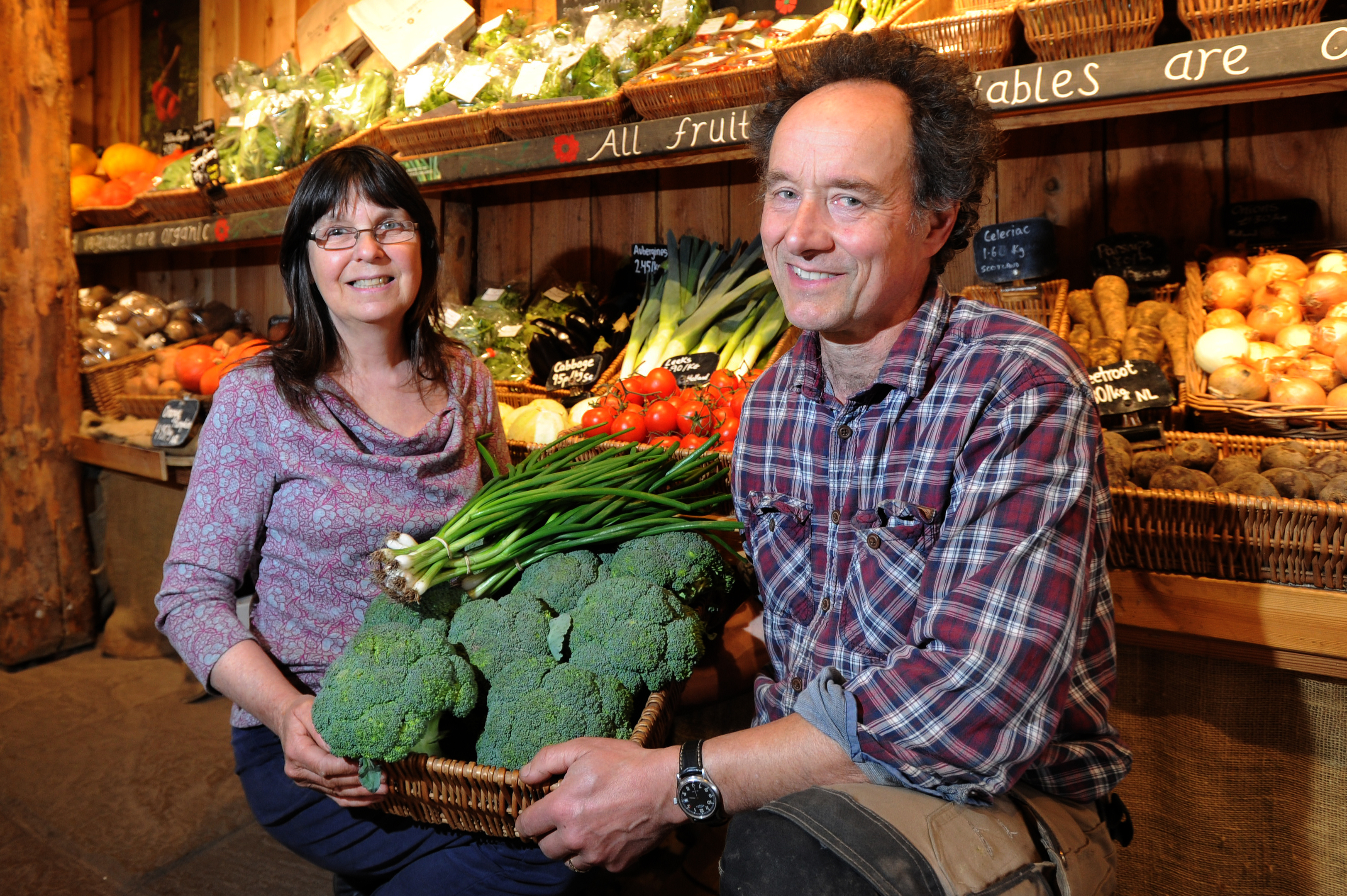 A Fife farm shop has been judged the best organic farm outlet in the UK.
Pillars of Hercules, near Falkland, picked up the award at Borough Market Hall in London at the Best of Organic Market (BOOM) awards.
The business, run by Bruce and Judy Bennett, has been running since 1983 and has expanded over the years from a small plot of vegetables with an honesty box in a shed to a popular farm shop, cafe and bistro with 1000 food lines and 100 types of fruit and vegetables.
Mrs Bennett said the family was thrilled to win the award.
"To be the best organic farm shop in the UK is great, especially when there are so many outlets further south," she said. "What possibly sets us apart from other farm shops is the extent of the range we have. We stock a huge range of gluten free and special diet food and have 66 different varieties of flour, for instance.
"We always emphasise we're not a deli, or a gift shop. We're not pretentious and we don't use fancy packaging. Our focus is just to supply healthy food to local people."
The organic label is on everything from meat and dairy produce to cleaning products, toiletries, cosmetics, plants, flowers and vegetables.
Many of the vegetable and salad ranges sold in the shop are grown on the neighbouring smallholding.
"We cultivate about 12 acres, with seven poly-tunnels growing a range of mixed salads, tomatoes, cucumbers, courgettes, cabbage and kale. We also have orchards and a flock of hens which supply eggs."
Mrs Bennett said there were no immediate plans to grow the business after expanding just last year.
She said: "Our aim is just to try to do everything a bit better all the time."
BOOM awards ambassador, Anna Jones, a former food stylist and chef for Jamie Oliver, said competition had been really tough, with almost 500 entries across all categories. And she emphasised the future for organic produce looks good.
"According to the Soil Association 2016 Organic Market Report, the UK organic market is in its third year of steady growth and is set to break the £2billion threshold very shortly," she said.