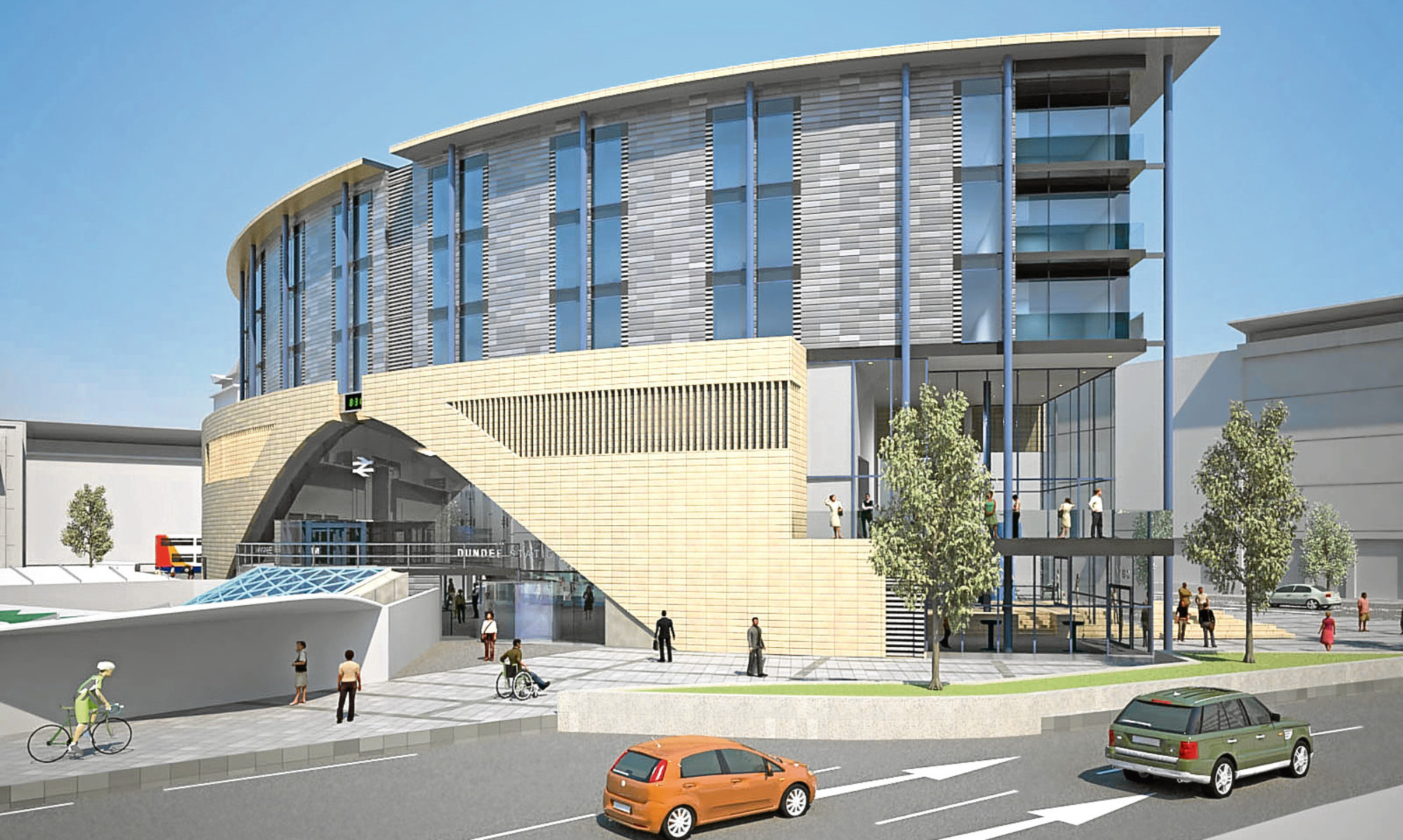 The construction and engineering giant rebuilding Dundee railway station has slashed its losses in the first half of the year.
Shares in Balfour Beatty pushed strongly ahead in early trading after investors showed their approval of the turnaround plan being progressed under chief executive Leo Quinn.
At £4.11 billion, revenues in the half year to July 1 were marginally lower than in the same period last year.
However, pre-tax losses for the first half were significantly lower at £21 million, down from £150m last year.
Balfour Beatty has been held back by onerous construction contracts that delivered poor returns.
Chief executive Mr Quinn, who has been cutting costs under his Build To Last programme, said the benefits of the recovery programme were coming through.
"We are now starting to see tangible benefits from the transformation of Balfour Beatty," he said.
"Eighteen months into the first phase of Build To Last we have delivered our second successive half of underlying profitability and remain on track to achieve our initial targets of £200 million cash in, £100 million cost out.
"By concentrating on our selected markets, we are growing our order book within a control environment which ensures that our business decisions lead to sustainable profit and cash growth."
The improved performance allowed the company to reinstate the dividend at 0.9p per share.
Earlier this week, Balfour announced it had secured its biggest contract to date in the US after signing a £524m deal to electrify more than 50 miles of railway track in California.
The deal was hailed for opening the door to the US market just as the UK industry starts to falter.
The company is redeveloping Dundee railway station as part of a £28m contract it secured last year.
The contract, which has created 120 construction jobs, will see Balfour Beatty create a new passenger concourse area with retail concessions. The three floors above will form a new Sleeperz hotel.
business@thecourier.co.uk