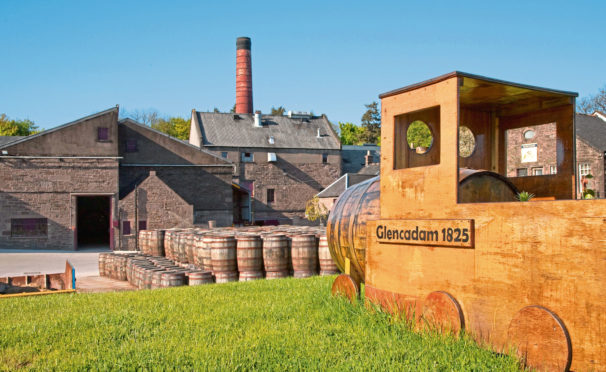 The owners of an Angus distillery have blamed Brexit uncertainty as turnover fell by almost £9 million.
Angus and Dundee Distillers, who own the Glencadam Distillery in Brechin and Tomintoul Distillery on Speyside, generated a turnover of £48.1 million for the year ending June 30 2019, a fall of almost 16% on the previous year's figure of £57m.
Profits before taxation fell from £16.1m in 2018, to £12.4m in 2019.
In the strategic report for the firm, director, Tania Hilman said the decrease in turnover was mainly due to Brexit uncertainty.
She said: "There was a 15.7% decrease in turnover during the year from £57m to £48m, which was mainly due to Brexit uncertainty throughout the EU market.
"As a result, earnings before the interest, tax, depreciation and amortisation decreased from £17m to £13m."
The firm's estate also includes a 14-acre warehousing, blending and bottling plant at Coatbridge by Airdrie.
The warehouse has the capacity to store 150,000 casks while the facility also fulfils bottling orders for other firms.
Earlier this year, ambitious plans for a visitor experience centre at the Brechin distillery, which was founded in 1825, making it one of the oldest in Scotland, were rubber stamped by Angus Council planners.
The centre, which will retain the original sandstone facades, includes the development of existing buildings to incorporate a unique tour, whisky tasting area, tea room and shop.
A dedicated first floor space has been earmarked for corporate hospitality, private functions and weddings.
The facility, which is due to be completed in 2022, will also include newly-designed offices, meeting rooms and tasting lab for the distillery team.
Salaries and associated costs across the firm rose from £6.3m in 2018, to £7.4m this year, while staff number rose by 10 to 144.
Glencadam first opened its doors as a distillery in 1825 and it has been a fixture of Brechin life almost ever since.
The distillery was mothballed during the two World Wars but production was restarted and in the 1950s it was bought by Hiram Walker, a group which later became Allied Domeq.
The Brechin distillery fell silent in 2000 but its acquisition by Angus Dundee Distillers in 2003 signalled a new era for the award winning whisky.
The new owners immediately restarted production and the Glencadam single malt went on sale in 2005.
jimillar@thecourier.co.uk