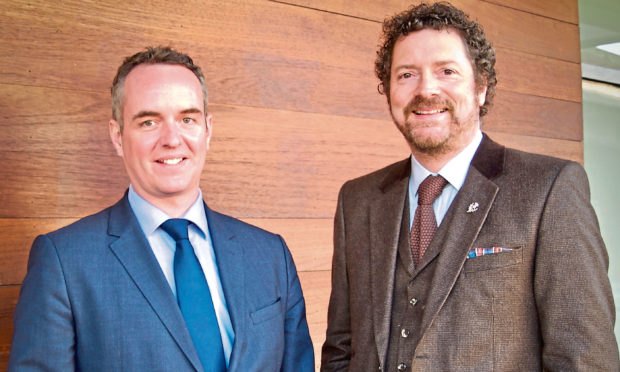 A Dundee tech firm that connects insurers and brokers will surpass £500 million of premiums on its platform this month.
Broker Insights was established by two former Aviva employees Fraser Edmond and Iain Crole two years ago who wanted to help brokers receive more attention from large insurers.
Chief executive Mr Edmond explained: "Our platform solves an industry-wide problem.
"Insurers do not have enough resources to actively manage the 3,000 brokers in the UK.
"By being able to see all their customers' information within our platform it makes their job much easier and more efficient.
"Meanwhile brokers struggle to get insurers' attention and the level of service they need and deserve.
"It means there's strong demand on both ends of the platform."
Brokers are paid for sharing their customers' data while insurers pay Broker Insights for access to the leads.
The start-up currently has over 1,000 insurer and broker users and is adding between £30m and £40m of premiums a month.
Mr Edmond said the current rate of growth meant the volume of premiums on the platform could reach £1 billion in a year's time.
"It's a lot of effort to change an industry that's done things a certain way for a long, long time but it's starting to gather a bit of momentum now," he said.
"In the UK market there's £8 to £10bn of premiums to go at so it's a huge market and opportunity to go after in this country.
"However, we've had a couple of trips out to the US and it's the same market dynamics and same challenges it's just 20 times bigger.
"What we are trying to do is get a good solid momentum in the UK and prove our value in the UK then use our success here as a springboard to take the platform into North America, probably next year."
The firm currently employs 22 people and has recently moved into a larger office space within the Water's Edge building in Dundee.
Among the firm's backers are Dundee-based 4J Studios owners Paddy Burns and Chris van der Kuyl, who serves as chairman.
Mr van der Kuyl said: "The business has taken off faster than any other technology company we've been involved in.
"Fraser and Ian had so much experience of the industry it's meant we've been able to bypass a lot of mistakes we might have made.
"Half a billion in premiums is a lot of money but it's scraping the surface of the UK market and then we've got the rest of the world to start to look at.
"From day one we knew we would built it in the UK and once we were confident it was working we'd start to look at the global marketplace."
rmclaren@thecourier.co.uk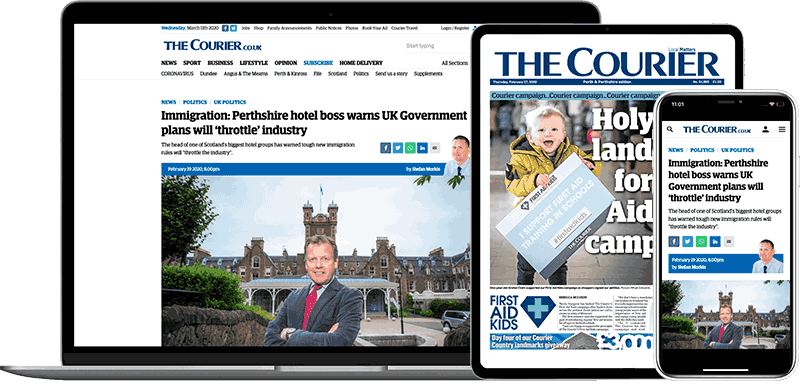 Help support quality local journalism … become a digital subscriber to The Courier
For as little as £5.99 a month you can access all of our content, including Premium articles.
Subscribe