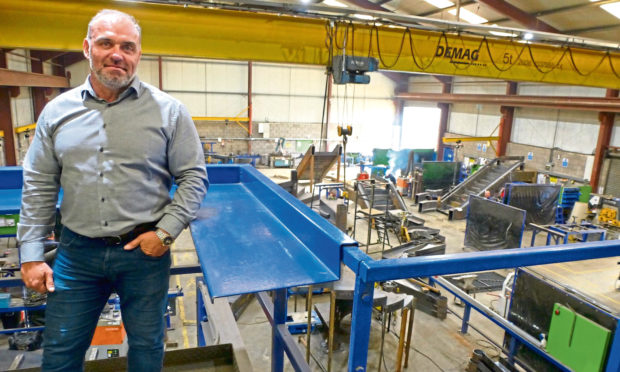 A Dundee-based metal fabrication firm is set to boost productivity by 50% after purchasing hi-spec equipment with a Scottish Government loan.
METALtech designs, supplies and installs high quality carbon steel, stainless steel and aluminium fabrications to the construction, oil and gas and manufacturing industries throughout the UK.
The firm secured £100,000 from the Scottish Government's Digital Development Loan fund which will be used to purchase a CNC Plasma Cutting Machine including an Intelligent Real Time Information System (IRIS).
This will provide remote access to live data and statistics allowing the business to monitor and control the machine to maximise the cutting capacity, improve efficiency and reduce costs.
The investment will see the business undertake profile cutting in-house that was previously outsourced and boost output by around 50%.
The privately owned business operates from a 26,000sq ft facility in the city's West Pitkerro Industrial Estate, including a purpose built carbon steel workshop, a standalone "clean" workshop to facilitate all stainless steel and aluminium fabrications to prevent cross contamination between products and a 10,000sq ft precision cutting and profiling workshop.
Founded in 2008, METALtech UK employs 45 staff and has a turnover of more than £4 million.
Wattie Milne, managing director at METALtech UK, said: "Accessing the Digital Development Loan fund allows us to invest directly into new technology and training which will mean that we are capable of undertaking larger contracts than before and also to process more complex projects which in the past, we have sub-contracted outside the business.
"The new equipment's digital capabilities allows our skilled staff to monitor more real time production and processing data, programme it to undertake more complex projects and improve efficiencies.
"As a result it will have a significant impact on the whole business and is part of our overall growth strategy."
The company has been involved in a number of prestigious projects, including the V&A museum in Dundee and the Aberdeen Exhibition and Conference Centre.
It has also worked on projects across the leisure, education and domestic property sectors.
It is currently working on the new V&A Museum Collections and Research Centre in London.
The firm is the 100th SME to have benefitted from the fund which offers companies 0% interest rate loans of up to £100,000 to invest in improving their digital capabilities, capacity and digital skills.
Other sectors to benefit include agriculture and fisheries, food and drink, manufacturing, energy and renewables and the creative industries.
The Digital Development Loan Fund is managed by Lanarkshire Enterprise Services in partnership with DSL Business Finance (DSL).
Stuart Yuill, executive director DSL, said: "The investment in leading edge equipment enables the business to improve efficiency, increase capacity and expand its product range all of which position the company for future success."
All industry sectors are eligible to apply to the fund, including charities and third sector organisations.
However, businesses must meet the European definition of an SME in terms of employees, balance sheet and turnover and the purpose of the loan must be to improve digital capacity, digital capability or the digital skills of the workforce
Finance Secretary Kate Forbes said: "I am delighted to share that the Digital Development Loan has recently awarded its 100th loan to METALtech UK Ltd.
"The pandemic has highlighted the importance for businesses to harness the opportunities for digital technologies to drive productivity, support growth and increase resilience."
The new CNC Plasma Cutting Machine will have the capacity to cut sheets or parts up to 4m x 2m and on a greater range of material thicknesses than its current CNC equipment.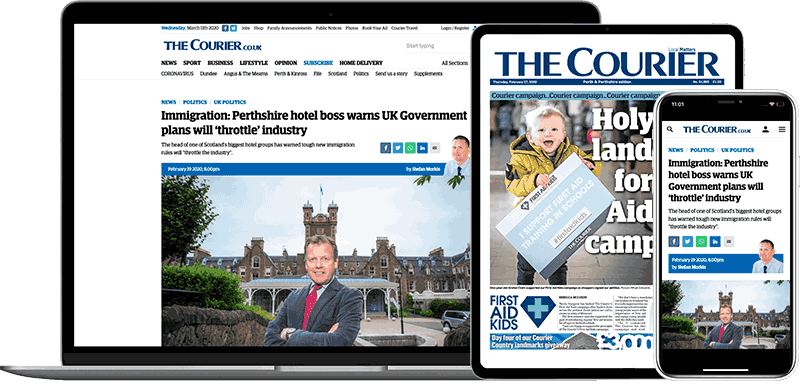 Help support quality local journalism … become a digital subscriber to The Courier
For as little as £5.99 a month you can access all of our content, including Premium articles.
Subscribe