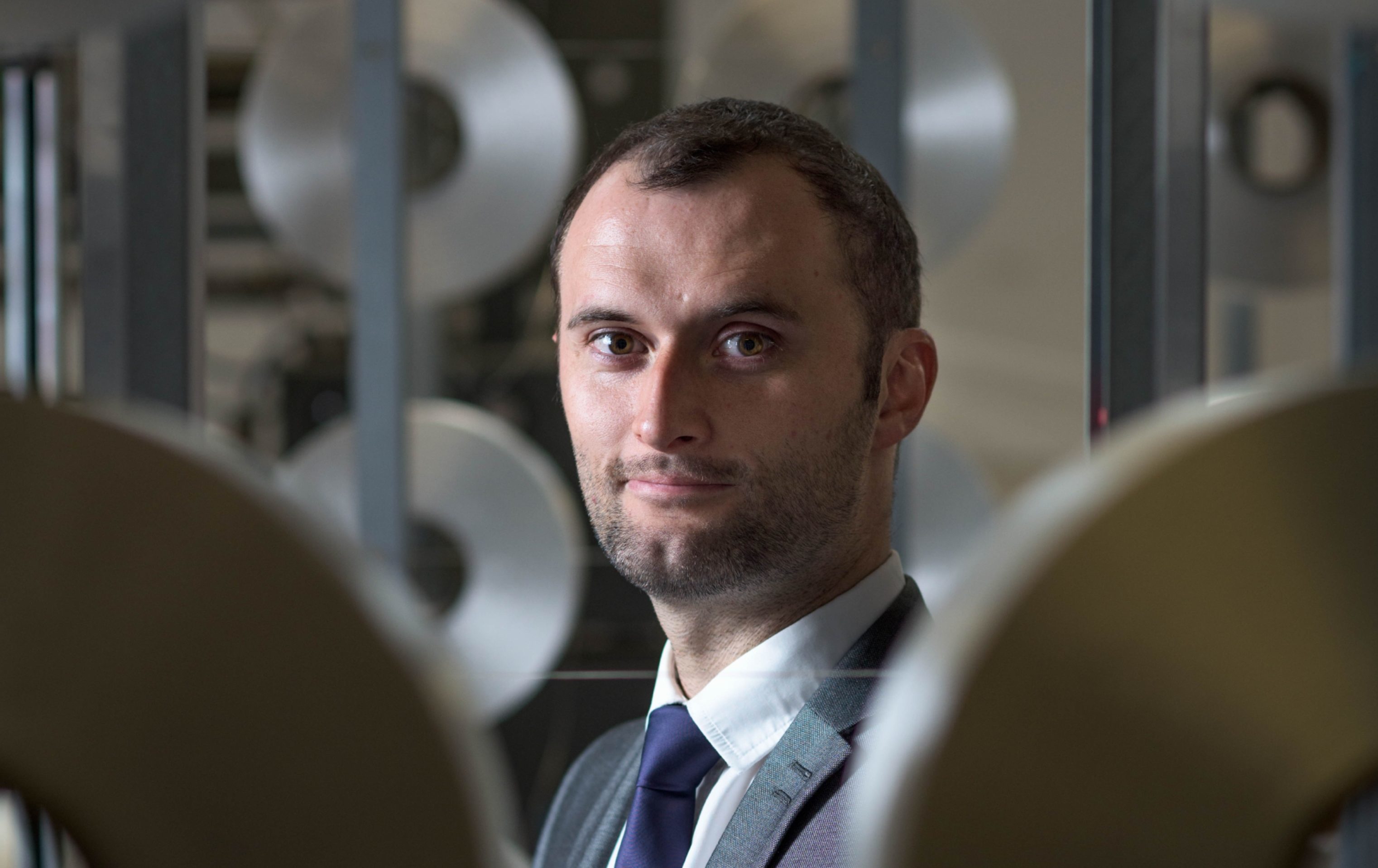 A prominent Angus businessman has been shortlisted for the prize of Scotland's emerging entrepreneur of the year.
Jean-Christophe Granier (33) is joint managing director of Kirriemuir-based textile manufacturer J&D Wilkie.
He said: "It is a huge privilege, and a surprise, to be nominated as an emerging entrepreneur finalist.
"My fellow nominees have built excellent businesses and I am thrilled to join their company.
"The team and I see this nomination as a watershed moment – it recognises we have the right people, working hard in the right direction, to release the undeniable potential of our business and our sector."
JC, as he is known, left an accomplished legal career to join J&D Wilkie in late 2012.
Recognised as a visionary leader, he has an ambition for J&D Wilkie that encompasses US expansion, new investment, potential acquisitions and manufacturing targets stretching to 2021.
Originally in the jute industry, the 148-year-old family business manufactures high-performance textile technology for multiple sectors in international markets.
It has textile manufacturing and engineering operations in Scotland and China, as well as research and development, engineering and sales sites in England, India and Japan to cater for customers in Europe, North America and Asia.
Last year, J&D Wilkie invested £3 million in a new 190,000 square ft. factory in Jiaxing, near Shanghai. The facility houses an integrated spinning and weaving unit, designed to consolidate operations and support growth in China.
The move strengthened the company's position in Europe where its Scottish weaving unit has almost doubled since yarn production started in China.
J&D Wilkie has experienced steady global growth since JC's tenure, with turnover increasing by 18% and profitability by 121%.
Last year the J&D Wilkie holding company with a workforce of 295 achieved revenue of £20.33m and a pre-tax profit of almost £950,000.
Proud of his French heritage on his father's side, JC as a student imported wine to the UK from his grandfather's vineyard in the south of France.
His father had a career in the oil and gas industry, and the influences fired JC's entrepreneurial spirit.
Specifically, the emerging entrepreneur category recognises individuals who are building organisations of outstanding potential.
The senior award is for business leaders who have delivered growth in revenue and profits through innovation and teamwork.
Previous winners have included some of Scotland's most high profile entrepreneurs such as Sir Tom Hunter and Perthshire butcher Simon Howie.
The winners will be announced at the St Andrews Night annual dinner of Entrepreneurial Scotland, an organisation chaired by Dundee video games developer Chris van der Kuyl.
The awards are in association with professional services firm Deloitte.