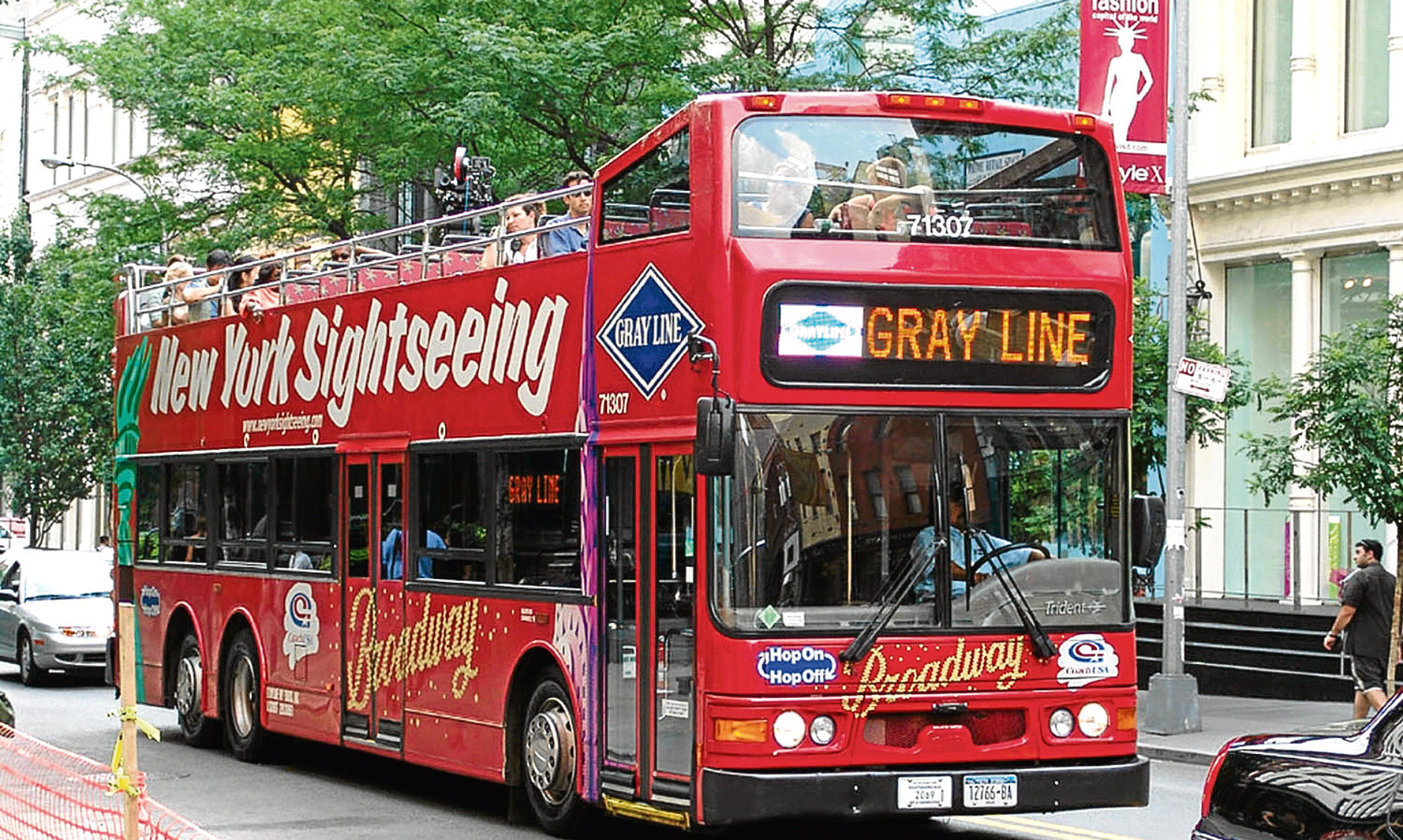 Perth public transport giant Stagecoach has offloaded its stake in troubled US city bus tours company Twin America.
The group has confirmed it has sold its its interest in the sightseeing tours joint venture for an undisclosed sum.
Stagecoach North America's stake in the company – which comprised of 60% of the economic rights and 50% of the voting rights – has been acquired by its joint venture partner City Sights.
The group principally offers hop-on hop-off sightseeing tours for tourists visiting New York.
Typical tour schedules take in some of the Big Apple's most famous sites including the Empire State Building and Times Square and the company has tie-ups with a number of leading attractions including the Statue of Liberty and Ellis Island to offer site access packages.
Stagecoach shares nudged ahead in early trading after the company announced it was divesting the business – a move it said did not require regulatory approval.
The group's involvment with Twin America stretches back to its establishment in the Spring of 2009.
In 2012, the operation was rocked when the US Department of Justice and New York Attorney General's Office filed suit against Twin America for alleged anti-competitive behaviour.
In 2014, Twin America and its joint venture partners offered a $19 million settlement to end a private lawsuit which had been raised separately to the government action.
The settlement was offered on the basis of no admitted liability on behalf of the Twin America partners.
The following year, the joint venture group agreed a second settlement to end the government action.
In a trading update in December, Stagecoach reported that Twin America had generated sales revenue of £1.4m in the half year period to October 29, a flat performance compared with 2015.
"Our Twin America joint venture has not made any material profit for the half-year ended October 29, 2016," the group reported.
"In the year ended April 30, 2016, we determined that the carrying value of the group's investment in Twin America was impaired and an impairment loss was recorded to reduce the carrying value to nil as at April 30, 2016.
"A combination of difficult economic conditions and continued strong competition in the New York sightseeing market continues to make trading challenging at Twin America.
"The business continues to pursue a number of initiatives to boost revenue and save costs."