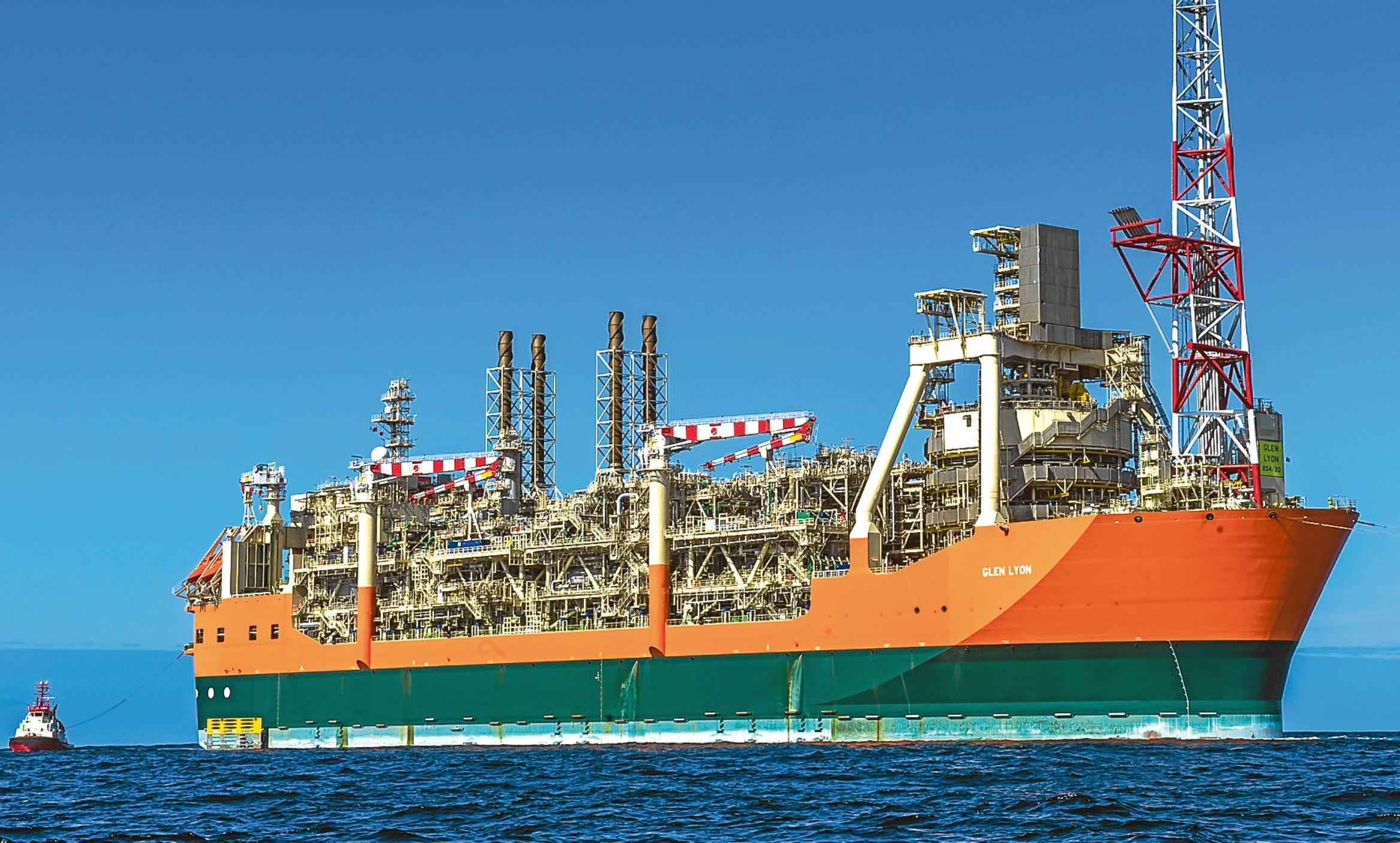 First oil production has been achieved following the £4.4 billion redevelopment of the Schiehallion field west of Shetland.
BP and joint venturers Shell and Siccar Point Energy expect the revamped field – now known as Quad 204 – to produce through to the late 2030s and pump out an estimated 450 million barrels of oil in that time.
The figure is greater than the 400m barrels produced from Schiehallion and the adjacent Loyal field since they were first brought on stream more than 20 years ago.
Production will steadily rise in the coming months before plateauing at around 130,000 barrels per day.
Oil recovered from the rejuvenated field is being transferred to the Glen Lyon, the world's largest harsh water, floating production, storage and offloading vessel.
The giant ship was built specifically for Quad 204 and has accommodation for up to 140 people and is capable of storing up to 800,000 barrels of oil.
It is anchored to the seabed by a turret mooring system and can process and export up to 130,000 barrels of oil every day.
Beneath the surface, more than 75 wells have been drilled and 15 production risers added to the existing infrastructure to recover the oil.
The coming onstream of Quad 204 represents a major step forward for BP in the North Sea as it targets a step up of daily production to 200,000 barrels per day by 2020.
"The start of production from Quad 204 – one of the largest recent investments in the UK – is an important milestone for BP, marking a return to growth for our North Sea business," group chief executive Bob Dudley said.
"As one of the series of important, higher-margin major projects that are now steadily coming on line for BP, it also underpins our expectation for growing production and cash flows from our Upstream business over the coming few years."
Of the total project spend of more than £4bn, around half went to contractors in the UK and the majority of that sum to companies in Scotland.
The largest order – in excess of £1bn – went to Technip in Aberdeen for the supply of flexible risers and offshore installation works.
Babcock Marine at Rosyth picked up £65m of work to provide subsea manifolds and fabrication services, while a further £64m order went to the Fife town's Oceaneering operation for the supply of subsea umbilicals.
Mark Thomas, Regional President for BP's North Sea business, said: "In safely delivering first oil from the Quad 204 project, we have succeeded in one of the largest ever UK mid-life offshore redevelopments."
Steve Phimister, Shell's upstream vice president, UK & Ireland, said: "The project demonstrates what can be achieved through strong partnerships and is an example of how the UK industry can work together to help maximise economic recovery of the UK's oil and gas reserves."
Oil and Gas Authority CEO Andy Samuel said: "The value of contracts awarded to UK companies highlights the strength of our supply chain and we welcome BP's ongoing commitment to maximising economic recovery from the UK continental shelf."
business@thecourier.co.uk