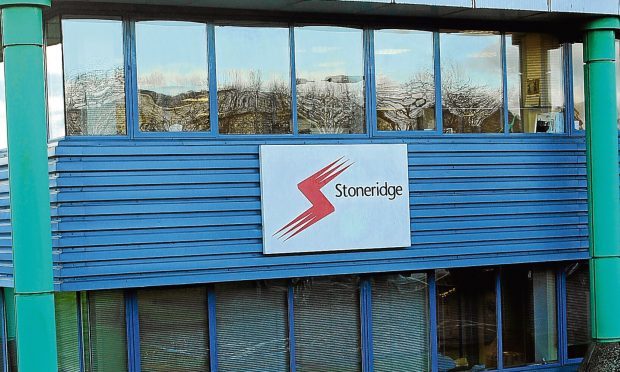 Dundee-based electronics firm Stoneridge returned to profit last year thanks to an increase in international sales.
The company, which employs 96 people from Claverhouse Industrial Estate, distributes tachographs, which record a vehicle's speed, distance and its driver's activity, and other recording instruments.
Turnover increased to £16 million for the year ending December 31, compared with £14.8m in 2015.
Pre-tax profits were £270,000 compared with a pre-tax loss of £358,000 the previous year.
The business underwent a restructuring process in 2015, which led to the loss of 11 jobs.
Amanda Robertson, who heads the aftermarket division in Dundee, said the restructuring helped profitability last year as well as successfully winning market share in Turkey.
She said: "Turkey has got a five-year retrofit programme for transitioning to the European digital tachographs.
"They are retrofitting older vehicles with the new technology and we are doing a very good job of taking market share.
"Turkey is a large part of the turnover growth in our export sales.
"Last year exports were 82% of our sales. Export sales were up £2.5m in 2016. A lot of that has flowed down to the bottom line.
"We had the full year effect of the restructure that we did in 2015 last year but in addition we had some innovative new products such as a second generation optimal workshop tablet.
"This year is looking to be extremely good for us as well.
"Turkey has continued and we have also invested resources into the US market for an electronics logging device for new legislation in the US."
The company is a wholly owned subsidiary of Stoneridge Inc, based in Ohio.
In 2014 Stoneridge said it would have to consider whether it remained based in the UK if the country left the EU. Last year it vowed to maintain its footprint in the city.
Ms Robertson added: "The directors have considered the impact of Brexit and although no material risks have been identified, they are monitoring this on an ongoing basis."
Stoneridge Electronics' Dundee site successfully transitioned in 2006 from manufacturing to a sales/support and design site. The Dundee base exports and supports customers globally.
Its software analysis product, developed and supported from Dundee, is used by thousands of fleets and drivers throughout Europe.
rmclaren@thecourier.co.uk