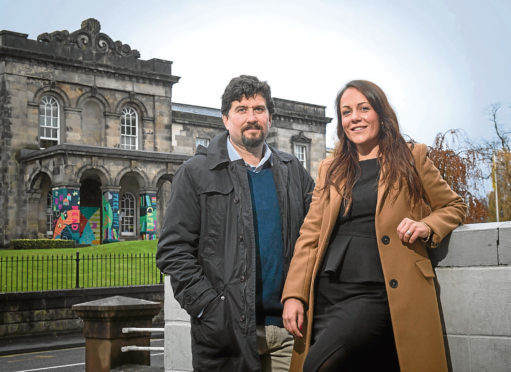 Entrepreneurs from across the creative sector are to join social enterprise Elevator's first Accelerator programme in Perth when it launches today.
The programme is designed to support and encourage existing creative businesses to flourish in the creative industries, one of Scotland's most prosperous economic sectors.
Around 60 entrepreneurial hopefuls from across Tayside, Fife and the Lothians, noted their interest and applied to the pilot programme.
Following a boot camp session, 14 final applicants were selected.
Over the course of 12 weeks the candidates will be immersed in a variety of business themes, including business modelling, goal setting, market and opportunity identification and scale, growth and exit strategies.
Caryn Gibson, Accelerator manager for Perth, said: "We're on a mission to enhance Perth's position as the nation's heart of creative entrepreneurialism.
"Our pilot initiative will see 14 inspiring founders undertake an intensive 12-week programme packed full of vital lessons and guidance on how to accelerate their businesses to the next stage of growth and success.
"We're looking forward to guiding them through the process and launching the next set of Scotland's most innovative start-ups."
Perth's Accelerator programme is based at AK Bell library but will ultimately move into the Creative Exchange at the Famous Grouse Ideas Centre which is currently being built out at the old St John's Primary School.
It will sit alongside the Creative Pipeline and Incubator business support programmes, delivered by Culture Perth and Kinross and the Cultural Enterprise Office respectively.
The trio of initiatives will offer business support from pre-idea, through to start-up, and ongoing support for established and growing businesses.