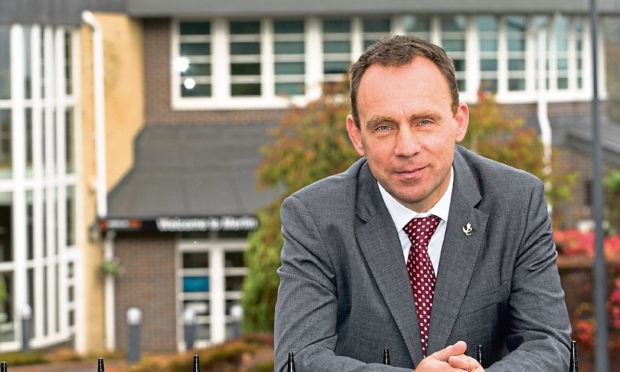 Representatives from two Tayside firms who have made the move to employee ownership will speak at a Scottish Enterprise event to encourage other business owners to consider the exit strategy.
In the past five years the number of employee-owned business in Scotland has trebled. Currently around 100 Scottish firms have made the move.
Several firms from Tayside and Fife have done so, including Dundee spacecraft data handling firm STAR-Dundee and Perth engineering consultancy Merlin ERD, who will both describe how the transition has worked at the event next week.
STAR-Dundee chief executive Stuart Mills said: "STAR-Dundee has been a great success because of its people.
"Our move to employee ownership allows these individuals to have a greater say in the running of the company and to further benefit from the company's success."
Taking place at Scottish Enterprise's office in Dundee on Tuesday, the session will also provide a presentation by Clark Campbell from law firm Blackadders, who will talk through all ownership succession options before focusing on employee ownership and how to ensure the employee buyout is a smooth process.
Iain Hutchison from Merlin ERD said: "I really didn't want to see what we had built here in Scotland being moved, or worse, closed by a competitor allowing them to flourish elsewhere at the expense of our local team."
The workshop will be delivered by Co-operative Development Scotland (CDS), the arm of Scottish Enterprise that supports company growth through collaborative and employee ownership business models.
CDS director Sarah Deas said: "Employee ownership offers a tax efficient exit route that protects your companies' legacy while providing a competitive price for the business.
"The event will be an effective way for business owners who are considering an exit from their company to learn more about their options through the first-hand experiences of others."