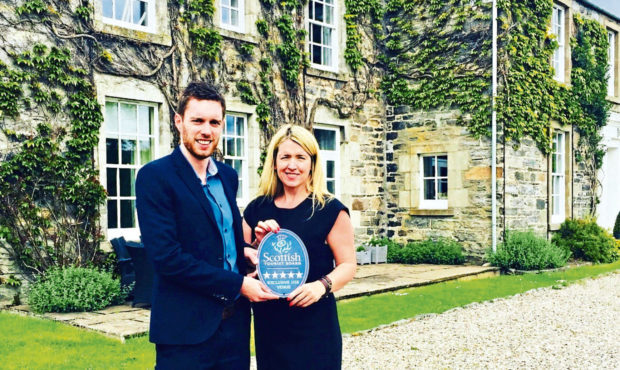 Q Why did you start in business?
A My husband and I both grew up in the Outer Hebrides and we craved the freedom of rural living for our young twins. We've always loved traditional buildings and as soon as we saw the Manse we knew it had the potential to be something really special with the proper investment. We started the development work after purchasing the building in 2016. It was a huge task with so many challenges but now The Old Manse of Blair is a stunning, five-star exclusive use venue at the gateway to Cairngorms National Park.
Q How did you get where you are?
A I previously ran a successful corporate events agency working with great hospitality brands, clients and venues around the world. I knew I could bring the knowledge and detail required to transform the property and meet the expectations of the luxury travel market. After months of hard work, we opened in late 2017 offering seven beautifully decorated bedrooms and several public rooms. The 200 year old listed property is now a desirable and sought after location for corporate events and weddings.
Q Who has helped you along the way?
A We had great support from Business Gateway who helped us in areas where my skills were weaker. My adviser, Andrew Webster had the expertise and contacts to help us with our business plan, marketing and networking. He also helped us secure a funding award from Cairngorms LEADER programme which will help us with the next stage of our development.
Q What has been your biggest mistake along the way?
A Not allowing enough time for the planning process. The fact we were developing a listed building and turning this into a commercial business from scratch was a complex operation. I don't think many people outside the industry understood the concept initially and I would spend more time and invest in more expertise in planning.
Q What is your greatest achievement?
A Achievement to date is difficult but it would have to be achieving the five star grading on our first inspection and also being successful in gaining support for our second stage development.
Q Hopes for the future?
A We need more room capacity so that is an area of high priority to extend our outbuildings.
Q Do you want to recruit in the future?
A Our emphasis is on building the business through the supply chain with quality local suppliers.
Q What is the hardest thing about running your own business?
A The hardest thing is remembering to step back and remind yourself of how far you've come. It's really powerful when you do and can give you a real sense of achievement and drive your business further.
Q Advice to wannabe entrepreneurs?
A I would suggest any new or even existing business owner to take advantage of the free support on offer at their local Business Gateway office. It can be an isolated space, particularly building a business in a rural location, so try and meet others with similar challenges as often as you can.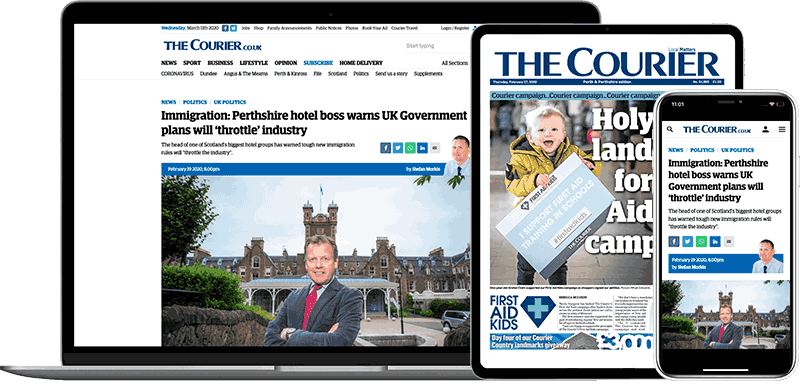 Help support quality local journalism … become a digital subscriber to The Courier
For as little as £5.99 a month you can access all of our content, including Premium articles.
Subscribe