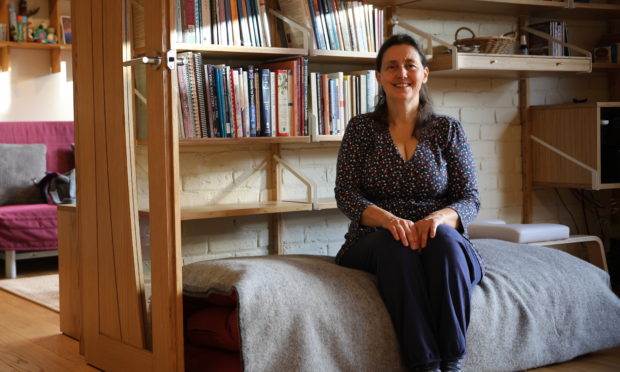 Former teacher Rebecca Dearman opened Crieff's The Yoga Shed last year
How and why did you start in business?
I started about a year ago now, initially as a Weleda wellbeing adviser sharing organic, ethical body products. My partner and I set up The Yoga Shed in April last year.
How did you get to where you are today?
I worked for years as a primary and nursery school teacher and trained and practised as a complementary health professional alongside this.
The Yoga Shed is a transfer of focus from teaching to practising more of my therapies and is a dream that has been some 16 years in the making.
Our vision was to create a community wellbeing hub where people could come and explore natural health and fitness approaches/techniques.
Creating the studio has taken years. It was previously an engineering workshop and store and we did much of the physical work ourselves. Luckily my dad is quite handy so along with friends, family and some decent tradesmen it has come together.
Who has helped you along the way?
The team at GrowBiz were friendly, responsive and very encouraging. People need compassionate, realistic support that understands their own environment – and that one size does not fit all.
Your greatest achievement?
We've been in business less than a year so opening the studio and having more than 200 people participate in classes and workshops so far – and receiving such consistent positive feedback.
Hopes for the future?
We plan to add an outdoor decking area which will be used for classes and relaxation and are looking forward to organising a wider range of activities and a full programme of weekend workshops.
Do you want to recruit in the future?
Rather than recruiting, we are hoping to work in partnership with a wider variety of teachers.
What is the hardest thing about running your own business?
Trying to balance the need for finances to fund the business from external work and having enough energy to put into not only physically building the studio, but also trying to run and promote the business. And finding time away from the business for our own health and wellbeing.
Advice to wannabe entrepreneurs?
Find something you are passionate about, because it can take all the strength you have to make it happen.
Be realistic about what you have to put in and what you are going to get out.
Have courage to walk the fine line
between your "dream" and what you can achieve.
Don't be too put off by others' negative comments, find like-minded people who can support your endeavour.
How do you relax?
The best relaxation technique for me is healing, I need to be warm and cosy so that I can completely switch off. Walking in nature is my way of recharging.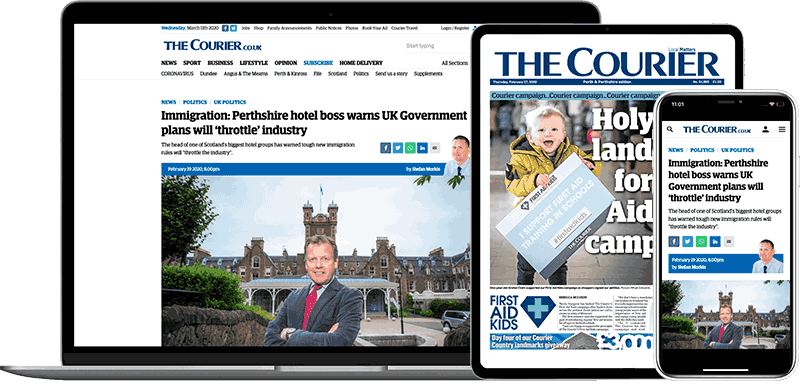 Help support quality local journalism … become a digital subscriber to The Courier
For as little as £5.99 a month you can access all of our content, including Premium articles.
Subscribe