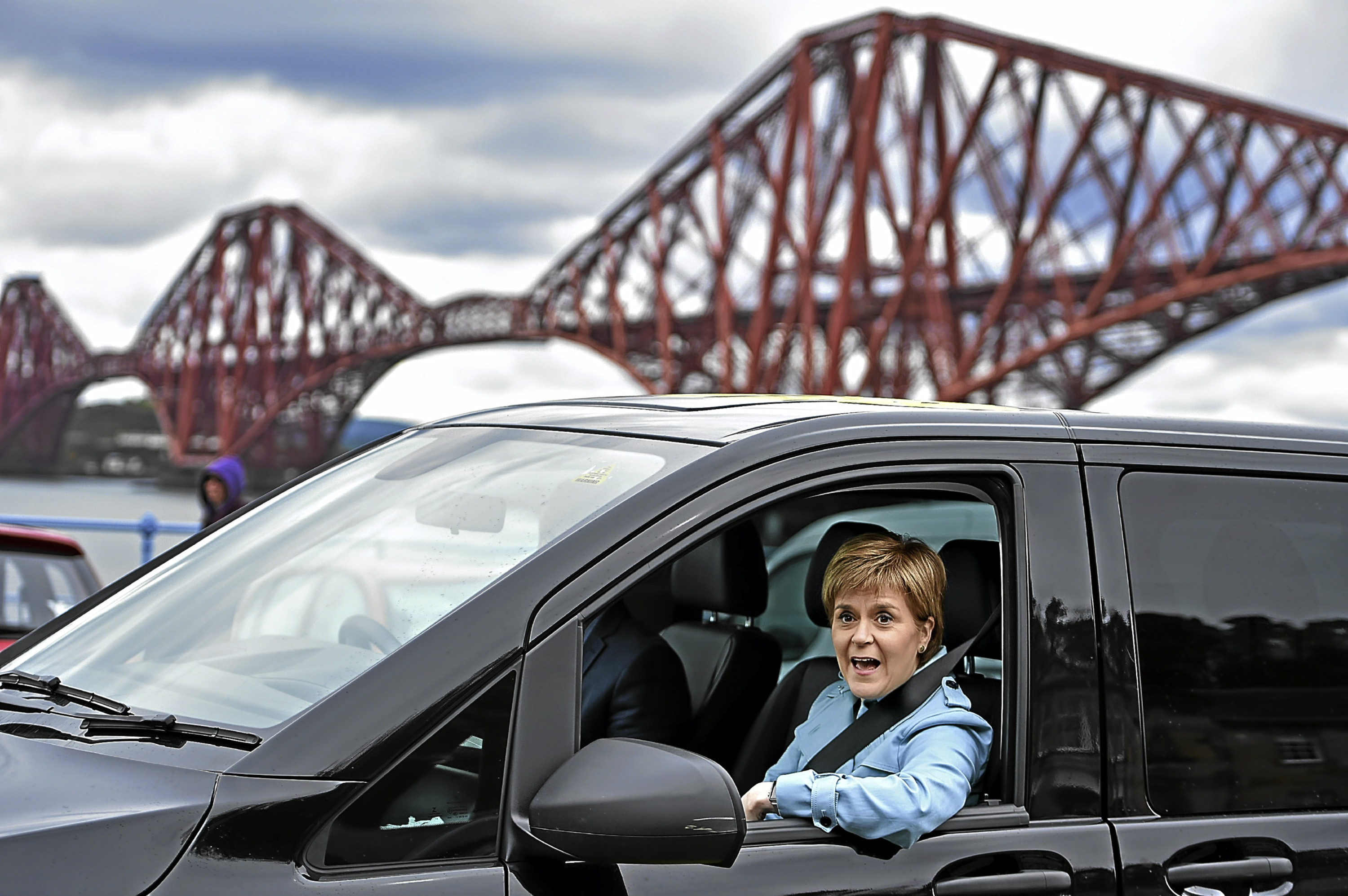 Just as the prospect of another independence referendum has dominated this dreary election campaign, so will it dominate the third SNP government due, barring a miracle, to be elected tomorrow.
The Nationalist leader indicated as much in interviews over the weekend when she said a second ballot on separation was "more likely than not" if she remains First Minister.
She is the one politician who could have closed down the constitutional question, which voters were solemnly promised, by her and others, would be put to bed after the vote in September 2014.
The fact that she has chosen to keep the subject very much alive, not just for campaigning purposes but also for the duration of her next administration, says much about her intentions towards Scotland.
The SNP exists to pursue its goal of breaking up Britain, so we can hardly expect Nicola Sturgeon to abandon the dream.
However, with government comes duty and her duty is to all the people of this country, a majority of whom are committed to staying in the UK.
She has yet to grasp that and in a political climate where, for now at least, she seems unbeatable, not much is going to change.
So, we are condemned to another five years of limbo while she continues to ignore the democratic will of her fellow Scots.
Independence push
The summer, we have already been warned, is earmarked for an independence push to persuade those who are not yet on her side to come on board.
Although there is no evidence to suggest a new referendum would produce a different outcome, the SNP will carry on in what the Lib Dem leader Willie Rennie called its "Groundhog Day" debate.
It is tempting, as some have proposed, to call Sturgeon's bluff and urge Westminster to stage a snap second vote.
As this would almost certainly be another big No – support for secession remains in the minority, despite the SNP's electoral success – hopefully that really would be the end of the matter.
In the meantime, what can we expect from the new Scottish government?
Sturgeon said on the Today show on Monday she wished she could talk about education rather than the constitution. If only that was her priority, how better off Scotland would be in the future than it is now.
But when challenged over her regime's record in this department, she went into denial, as has every education minister in nine years of SNP rule.
Can we not, after such obvious failings, have some honesty from the Nationalists, an admission at least that they haven't delivered in crucial areas of domestic policy and perhaps a pledge to put things right?
Surely at this stage in her career, Sturgeon can afford to be magnanimous in victory. Being magnanimous towards her countrymen as well as her party would make her more, not less, of a statesman; it would show she could run a nation as well as a faction.
Looking after national, not Nationalist, interests would be a good place to start. Not just education but health, business growth, rural affairs and energy are all in need of attention – and new ministers too.
Instead of promoting her pals, she could appoint the best people for the jobs and insist they canvass for ideas and talent beyond their narrow political circles to bring about real improvements.
And she could follow up a proposal in Scottish Labour's manifesto to back another party's candidate for the position of presiding officer – just as Labour MPs elected the Tory John Bercow as House of Commons Speaker some years ago.
Labour said that no party with a majority should put forward one of its MSPs for the role, held by the SNP's Tricia Marwick.
They claimed, quite rightly, that the move would help the parliament return to its "democratic, pluralist principles".
Major committee convenors, too, should not be the automatic preserve of the winning party, as they have been under this Nationalist government.
Far from being the jewel in Holyrood's crown, the parliament's committees have been a huge disappointment.
Their members have invariably voted according to their party allegiance and, as a result, have never held ministers properly to account.
Power for change
Sturgeon will have it in her power to change that if, as is predicted, she wins an even bigger majority tomorrow. In fact, she will have a mandate to do more or less what she wants.
What she wants most of all is independence, of course but rather than chasing the impossible and in the process destroying Scotland through negligence, she could seek to establish her legacy in different ways.
By putting her country above her party, she might eventually live up to the hope (and the hype) invested in her by her devoted followers and earn all our respect.