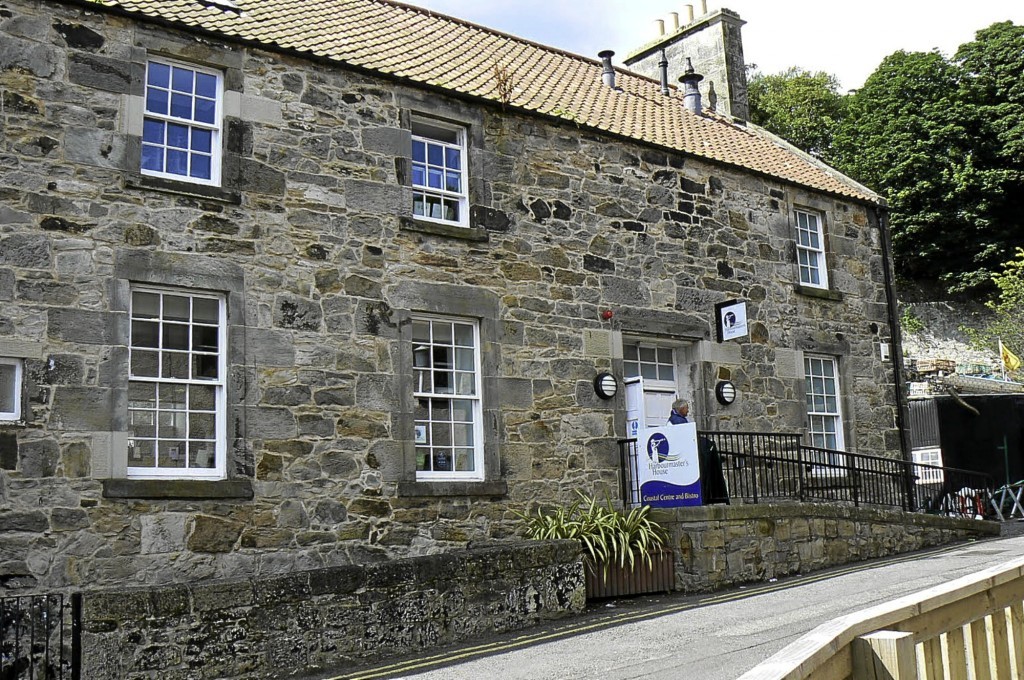 What is it?
Cafe within the B-listed 18th Century former harbourmaster's house in the Fife fishing village of Dysart. The building also houses Fife's first coastal centre and is the headquarters for Fife Coast and Countryside Trust.
First impressions?
Busy with people of all ages – a lot of folk use it as a stop-off point if they're doing the Fife coastal walk. The cafe is light and bright with artwork on the walls.
What did you have?
Dad opted for the lentil soup with ham and pickle sandwiches, Mum went for egg mayo and our daughter asked for the stovies which also came with beetroot and oatcakes. With drinks, a banana and two cakes the total came to a little over £20.
Much of a wait?
Luckily for us, a table had just been vacated otherwise we would have had to wait for one. There are menus on the table, as well as snacks on display, and you then queue up to order your food. It took a little over five minutes to get served.
How was the food?
The sandwiches came from a pack but were freshly made and well filled. The soup was thick and delicious. The stovies were more potato than anything but were tasty and, with the three oatcakes and beetroot, added up to a good feed. The cakes (a scone and millionaire's shortbread) looked homemade and were yummy.
Good for children?
There are lots of snacky things on offer that younger children would enjoy. Although there's not a lot of room in the cafe it's still possible to wheel pushchairs through. The Harbourmaster's House is a four star Visit Scotland visitor attraction and houses an interactive coastal exhibition in the basement that kids would enjoy.
Good for the rest of the family?
There's a ramp up to the entrance for wheelchairs and pushchairs. The loos won Gold in the Loo of the Year awards and are spotless. The Harbourmaster's House is right by Dysart Pier so after your meal you can browse the historic harbour or take a short walk to ancient Pan Ha'.
Would you go back?
Yes, it's a good value spot for a light lunch.
Score: 4/5
Contact: The Harbourmasters House, Hot Pot Wynd, Dysart, Kirkcaldy KY1 2TQ. T:01592 656080. W: www.fifecoastalpath.co.uk
​