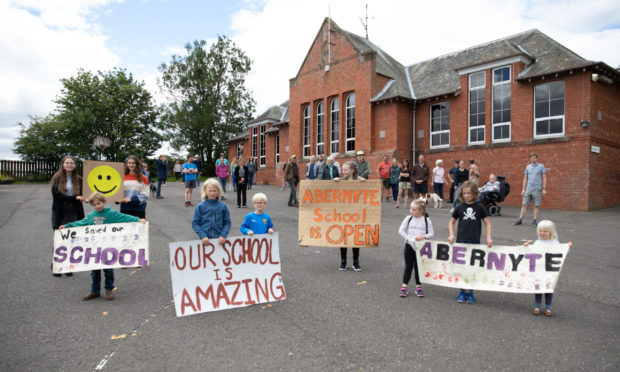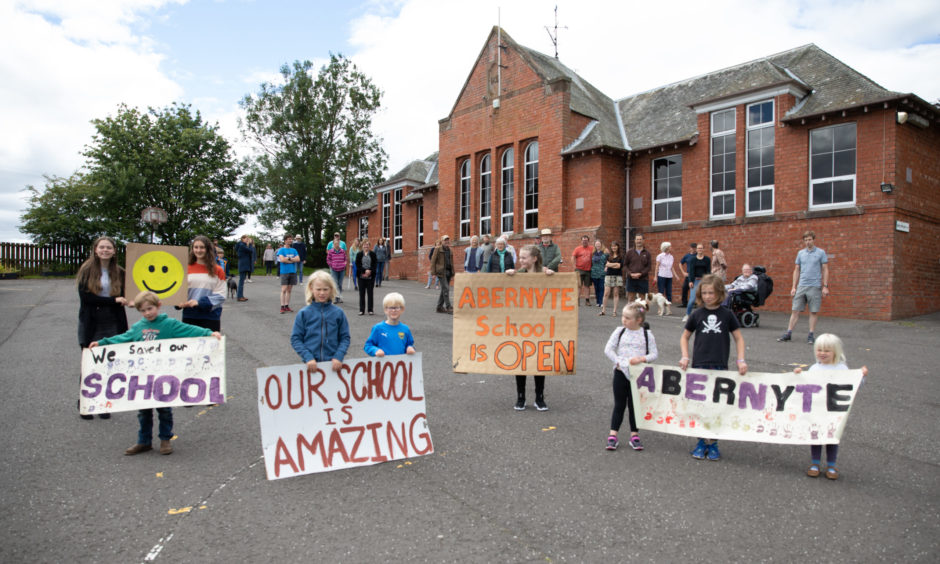 Council officers have been urged to shelve plans to build a new nursery beside Abernyte Primary, which could cost more than £100,000 per child and focus on finding a more cost-effective solution.
A new nursery would cost £800,000 and house just eight pupils.
Education chiefs laid six options before councillors, intended to make the rural school viable after it was saved from closure earlier this year.
The lifelong learning committee asked for the ideas to be finalised for a vote at the end of this academic year but a few of early drafts have already been met with scepticism.
Three key suggestions involve reviewing the school's catchment area, converting part of the building into a nursery or building a new standalone nursery in the school grounds.
Augmenting the existing catchment area to increase the number of youngsters likely to enrol in future is a tried and tested way to boost numbers but altering Abernyte's zone may not be as straightforward as expected.
Officers will have to navigate the spider's web of neighbouring catchments, ensuring any adjustments would not jeopardise the sustainability of small country schools nearby, such as Kettins, Collace and Longforgan.
Converting part of the building into a nursery could cost £230,000 but adding preschool places has a track record of boosting school rolls, as Logierait Primary in Highland Perthshire has begun to show.
However, this option is one that would see the school's capacity practically halved, so the local authority's planners are also investigating building a standalone nursery, albeit a very small one.
Officers claim this is cheaper than adding an extension but construction costs could rise to more than £800,000.
Perth and Kinross Council has already paid more than £100,000 in a failed attempt to block the Scottish Government's review of the school closure decision, which eventually overturned the local authority's knife-edge vote.
VIDEO: Celebrations as council overruled and rural Tayside school survives in 'landmark' case for Scottish education
Carse of Gowrie councillor Angus Forbes said the new-build scheme would be "a staggering amount of money" for a premises that could house so few youngsters.
Although proposals remain in their infancy and a full options appraisal won't be voted on until May following consultations with staff, parents and pupils, the Conservative said he is leaning towards a conversion.
Mr Forbes believes that shrinking the capacity would not be a bad thing for the school, meaning it would be easier to stay above the minimum occupancy rate.
The school roll does seem to be increasing, however, with the school's parent council chairman Gerard McGoldrick reporting since the threat of closure has been lifted, three more children have joined and as many as six new primary one pupils have signalled intent to be in the next intake.
However, another option councillors were given permission to pursue – keeping the status quo – was also met with hopes of dismissal.
Consultations are expected to begin this year and a vote on the measures to be taken is planned to be conducted by the lifelong learning in May.