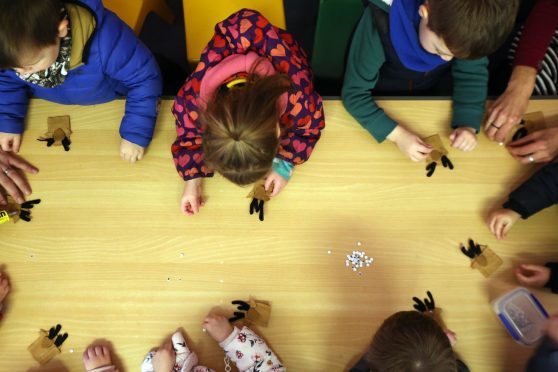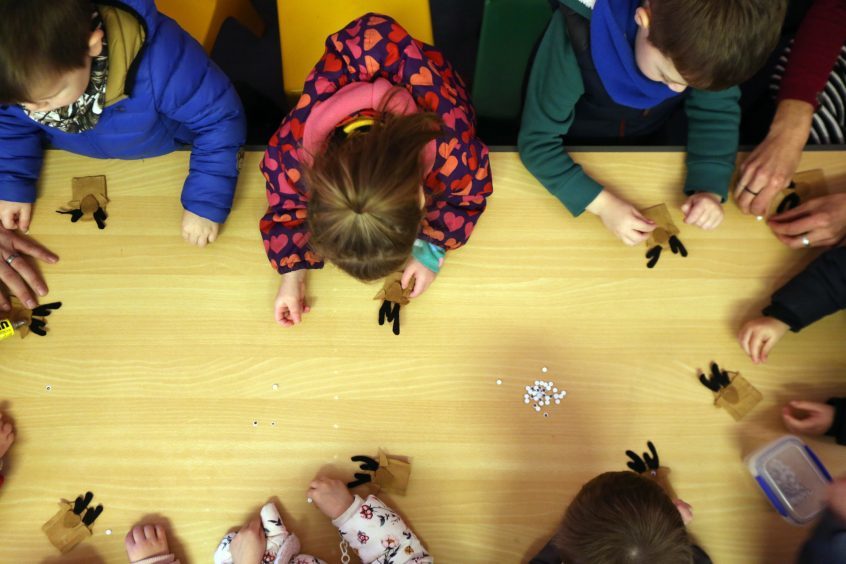 A leading nurseries group has warned of a "workforce crisis" ahead of the roll-out of the Scottish Government's compulsory hours provision in 2020.
On Wednesday the National Day Nurseries Association (NDNA) published its workforce survey for Scotland, highlighting a range of issues facing the industry.
Chief among them is threat of sustainability to private and voluntary sector nurseries ahead of the implementation of 1,140 hours compulsory provision in early learning and childcare across Scotland by August 2020.
A number of private nurseries in Dundee closed earlier this year, citing difficulties in recruitment – a claim backed by the NDNA.
Earlier this year, the Ark Nursery in Dundee closed its doors citing the changes to early years provision and the roll-out of 1,140 hours.
Their report found almost three quarters of private sector nurseries in Scotland were struggling to recruit.
Staff turnover in the Scottish sector is also higher than anywhere else in the UK, with 29% leaving their post within a year.
The lobby group said most private practitioners had been enticed to local authority-run nurseries and schools, with the private sector struggling to compete.
They said the Scottish Government had not intended to squeeze out private and voluntary-run nurseries, but that its policies provided a "real threat" to parental choice because of the "unintended consequences" of staff leaving the private sector.
Purnima Tanuku chief executive of NDNA, said: "Early Learning and Childcare (ELC) providers in the private and voluntary sectors are telling us that they are losing staff at an unsustainable rate.
"The most common issue is staff leaving to work at a council run setting, as local authorities continue to expand their own provision ahead of August 2020. Some nurseries have said that even paying the Real Living Wage, they cannot compete with salaries on offer from local authorities.
"Ministers and the Scottish Government have made it clear that they want to see
private and voluntary providers, alongside childminders, playing a crucial role in the
delivery of the expanded 1140 hours offer.
"All providers share their aim of high quality, accessible, flexible and affordable childcare for families and children. However, the workforce crisis we are seeing threatens providers' sustainability and parental choice.
"We will continue to push for the recognition and reward that ELC staff so richly
deserve – only in this way will we attract more of the right people into the sector, retain
them and then develop them into the early years leaders of the future."
Scottish Labour Spokesperson Iain Gray MSP said: "SNP ministers have been told again and again that the workforce is not going to be in place to deliver their flagship childcare policy.
"This is yet another wake up call. They need to start listening before families across Scotland are let down."
The Scottish Government has been approached for comment.