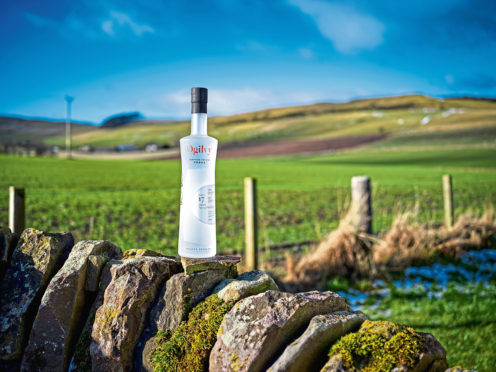 In recent years many farms have diversified, opening shops, cafes and providing holiday accommodation.
Many of these activities have had to be curtailed because of coronavirus but that doesn't mean they're gone forever.
Go Rural is an organisation set up by two women living on Scottish farms and is headquartered at Balkello Farm in Auchterhouse. Its purpose is to promote Scottish agritourism and throughout May it has been running a series of Go Rural events that have showcased farming life via Facebook Live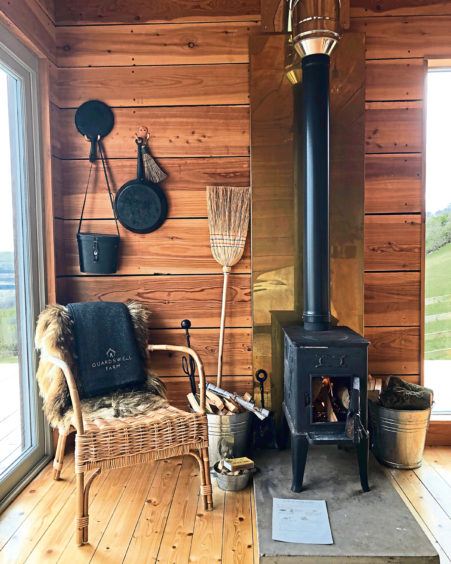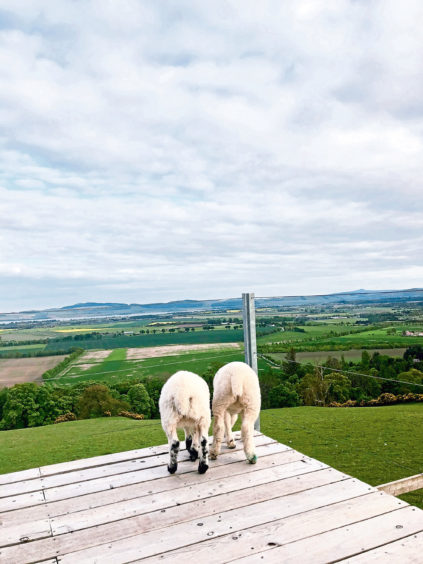 One of the businesses that took part is Guardswell Farm, which sits in the Carse of Gowrie. From its hillside perch it enjoys sweeping views across farm and woodland to the River Tay and Fife.
Converted three years ago from a ruined steading the flexible main building is used for everything from weddings to indoor markets, yoga retreats, willow and wood carving classes and cookery schools. The 150 acre farm also has plenty of accommodation, including wonderful off-grid cabins on the remote hillside.
"The Go Rural live session was a lot of fun," says co-owner Anna Lamotte. "Though it was quite hard work speaking constantly for half an hour while rushing all over the farm."
Anna's Go Rural video was broadcast live on May 15 – it can still be watched online – and attracted attention from around the world. "We had someone watching from Easter Island, which is about as far away as it gets. We had lots of Americans as well as plenty of local people.
"Much of our business has been forced to close but my sister Kirstin runs Guardswell Grows, producing fruit and veg made without any chemicals. We sell them from an honesty box at the end of the drive and they've been hugely popular during lockdown."
With foreign holidays looking increasingly unlikely for this year, Anna expects more people to vacation in Scotland once lockdown rules are eased.
"Just speaking personally I would love to get a few days away in Scotland. We have a lot of people who holiday with us and live as nearby as Dundee and Broughty Ferry. You don't need to travel far to get away from it all".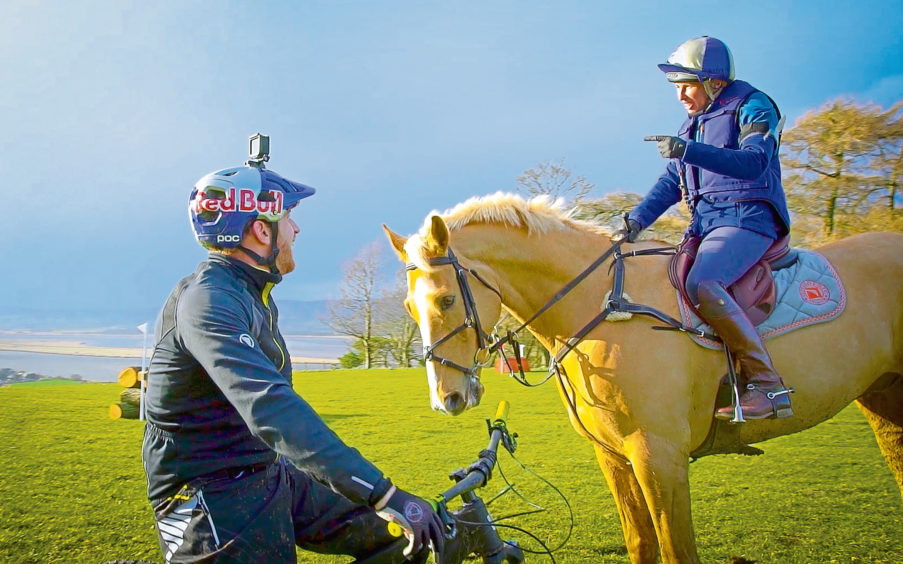 Across the other side of the River Tay from Guardswell, beside the historic town of Newburgh is Lindores Farm.
It's run by husband and wife Richard and Anna Black, with their children Rosie and Alisdair. The farm has been in Richard's family for three generations. Originally a traditional farm it diversified with an equestrian centre around 30 years ago then moved into tourism in 2014.
Richard and Anna built Lindores Lodge, a handsome stone and timber building that sleeps six adults and two kids. They then converted an outbuilding into a couples' retreat and finally obtained EU rural development funding to help build the Glasshouse, which offers fantastic views from its huge expanses of glazing.
They carry out a diverse range of activities – not least playing host to Scottish stunt cyclist Danny MacAskill.
"He's been here a couple of times," Anna says. "He wanted to do some jumps from straw bales and needed a good hillside. We have all that, as well as a great backdrop that looks amazing on film, so we set up a straw bale to his specifications.
"They spent about three days filming here and I swear he fell 400 times getting the stunts right. His resilience is amazing. We also got a great video of him racing a horseback rider."
At the moment the non-farming side is closed and Anna and Richard are doing maintenance. They hope the Go Rural initiative will help drum up interest for when they can reopen. "Doing the Go Rural livestream was a lot of fun," Anna says. "It's the first time we've done anything like that so we were a bit nervous at had the camera at a wonky angle but soon got into it.
"We reached about 16,000 people through doing it, from all over the world, which was quite extraordinary.
"The children got involved too. They're an integral part of the farm and the first thing they do when they get up each morning is feed their pet lambs."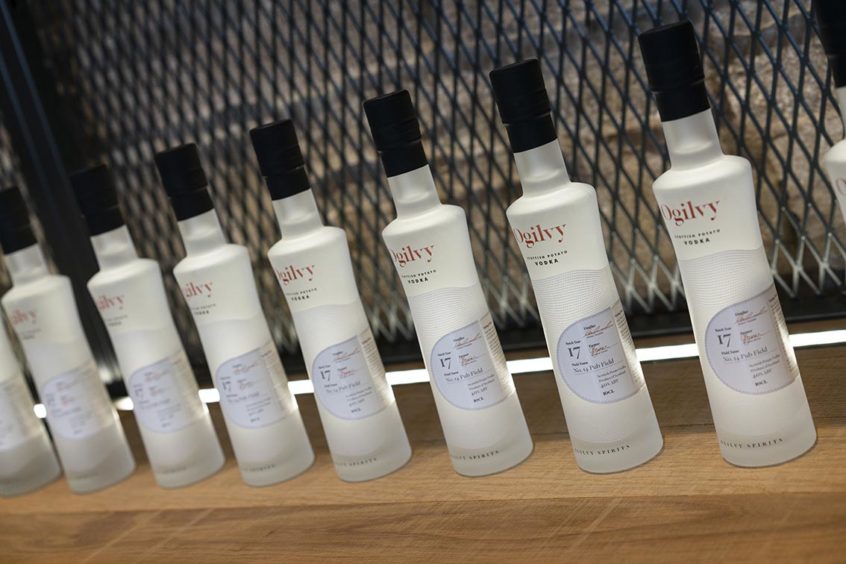 One thing many of us have been doing a little too much of during lockdown is boozing. If you're going to enjoy a drink, though, it's nice to go for a good quality, locally made tipple.
Caroline and Graeme Jarron own Ogilvie Farm near Glamis. One of their main crops is potatoes and in recent years they've become Scotland's first potato vodka producer.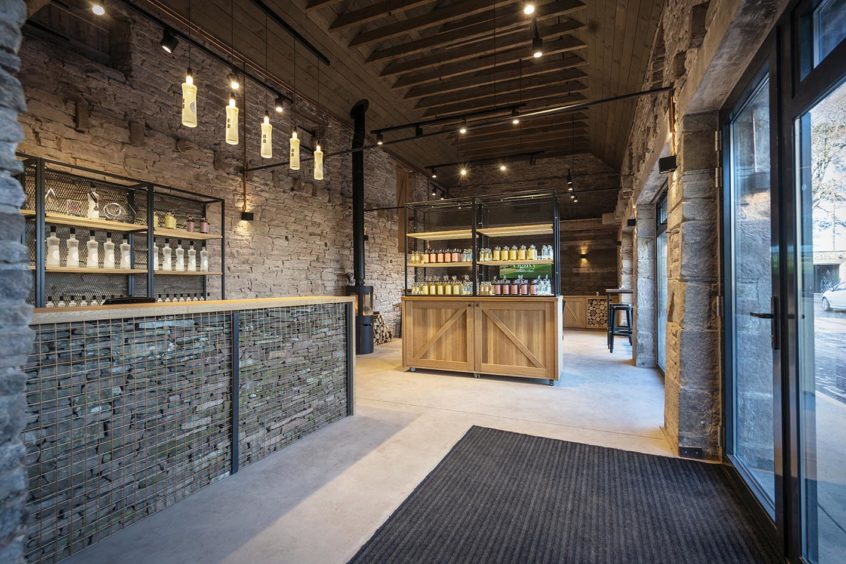 "We've been producing vodka since 2014 and opened a visitor centre last year," Caroline says. "People may be drinking more during but pubs and hotels are closed so we have taken a hit.
"The Go Rural event was excellent though and we had a lot of people wanting to book a tour when we are able to open back up."