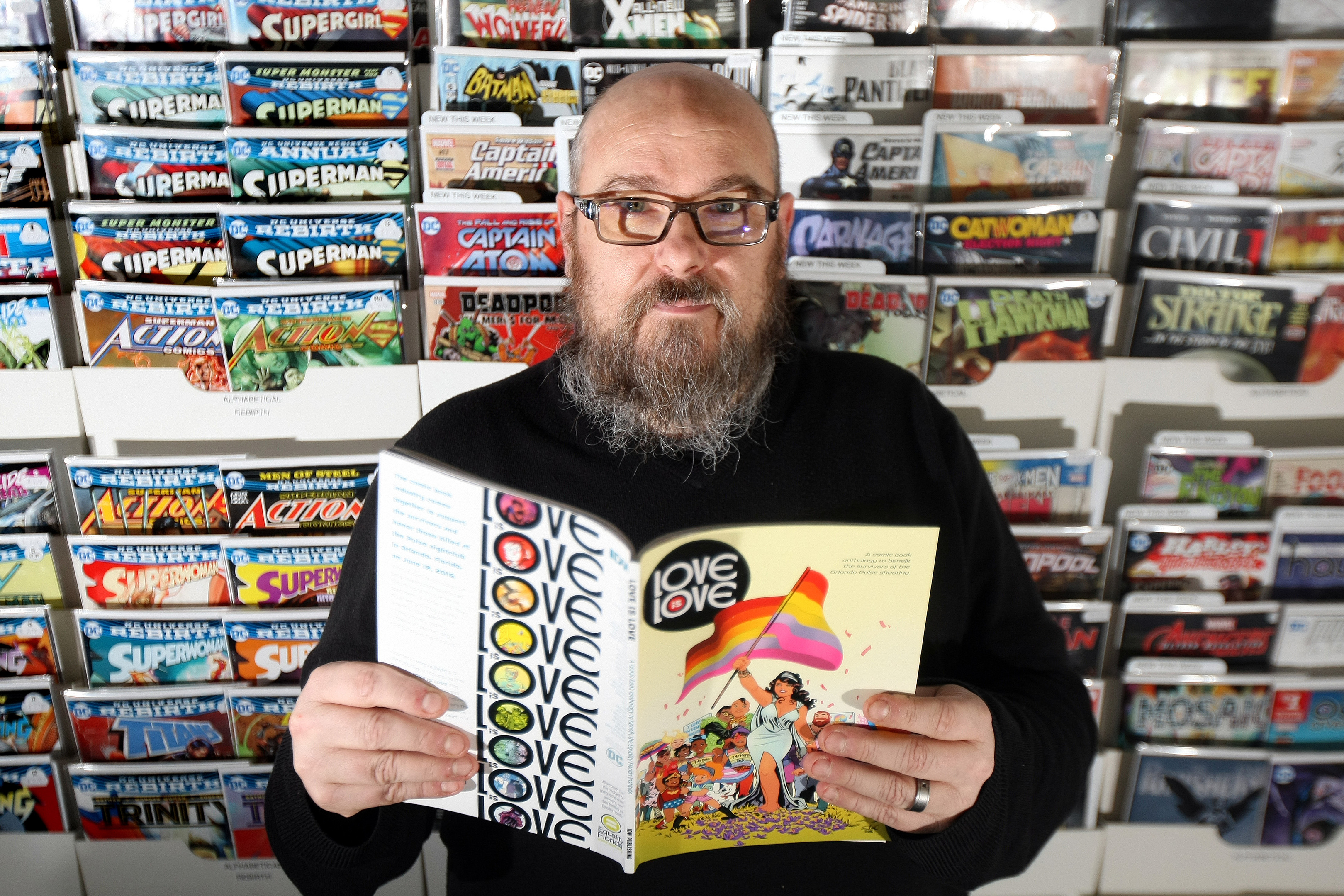 If there is a comic book character called Lady Luck, she certainly stepped in when Alby Grainger found himself unemployed in 2012. Dunfermline-born Alby had spent 20 years in entertainment retail before facing redundancy in his mid-forties.
"I eventually concluded I was far too annoying for anyone to work with and I had best be self-employed," he laughs.
An avid comic collector since the 1980s, he and a few friends needed to sell some of their comics, books, games and collectibles to generate some money.
"It fell upon me to man the pop-up shop and in the space of a few weeks the business had evolved into a nascent comic store," recalls Alby.
Within three months Alby got the chance of full-time premises in Dunfermline's Maygate and with the support of wife Louise he decided to go all in. Little Shop of Heroes (LSOH) was born.
"When we opened it was essentially all the items I had collected over the previous 20 years on the shelves," says Alby. "We had no money in the bank and nothing to pay the future bills, on a wing and a prayer," says Alby.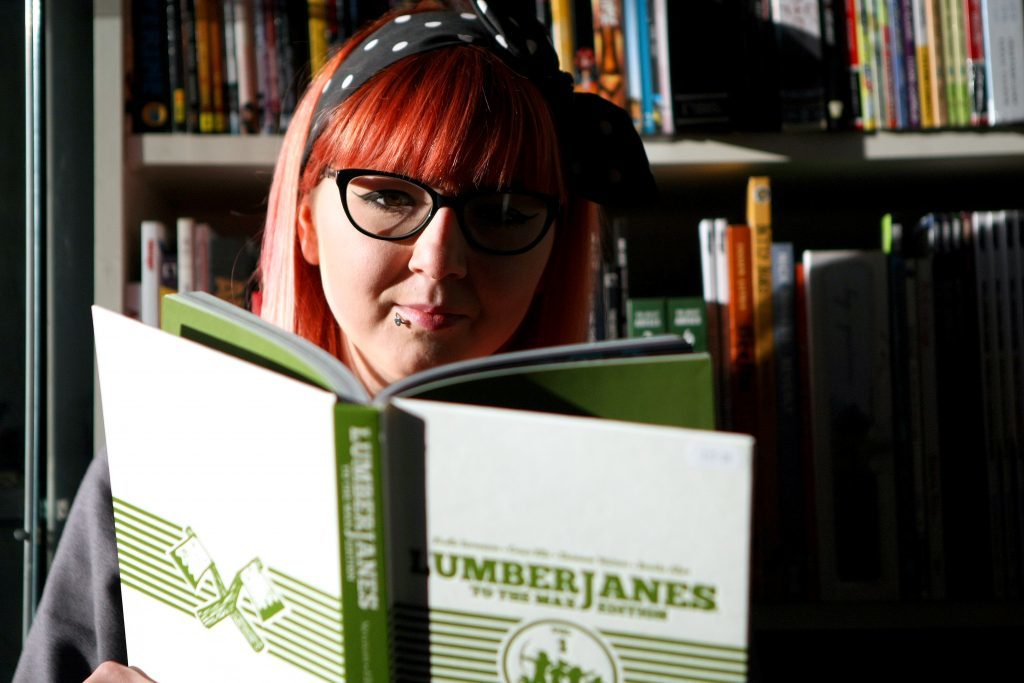 "My particular era was the mid to late eighties, not a great time for comics generally but the time that I started collecting. The smell and feel of an old comic is different from modern titles," he explains.
"My favourite older comic would be the Batman Knightfall story arc. It was the first I followed as a monthly comic so holds the fondest memories. The thrill and anticipation of travelling over to Edinburgh and picking up the latest issue will never leave me."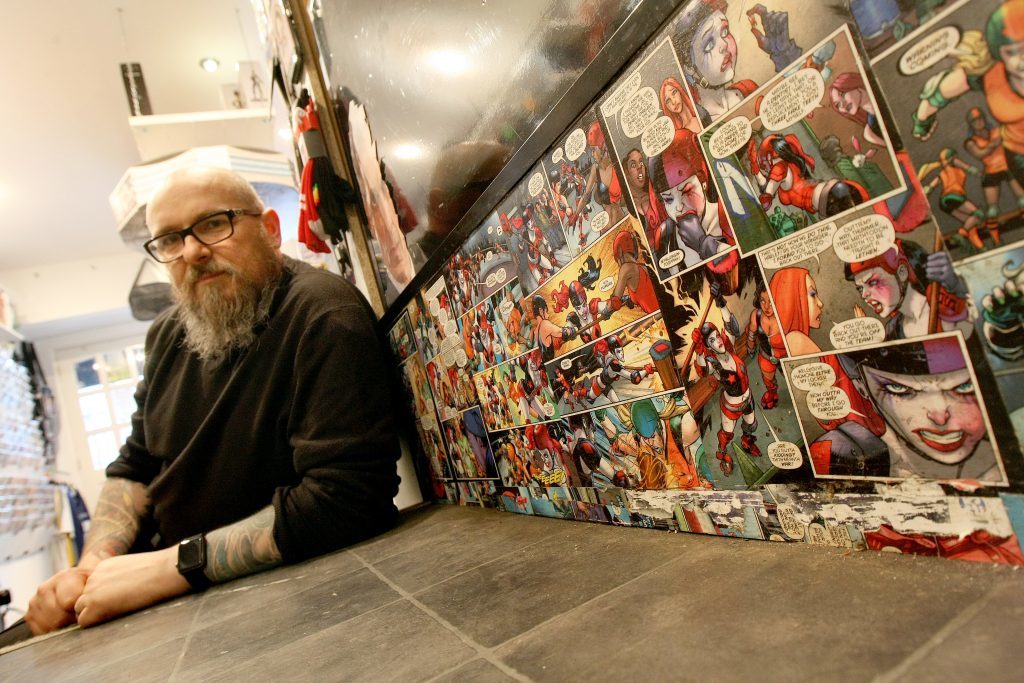 Four years later there's still no money in the bank, but Louise, daughter Sinead and Alby (and not forgetting the fourth member of the team, Atticus the shop dog) all work full time running the store.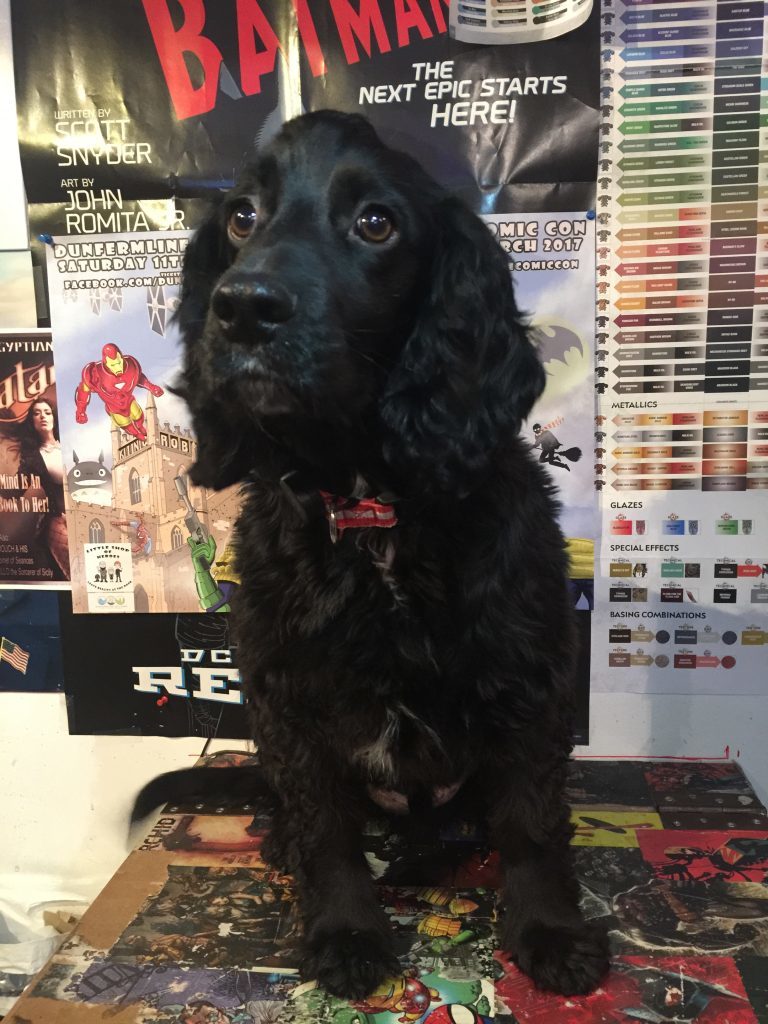 LSOH's slogan is "leave reality at the door" and with customers aged from six to 80, there's something to appeal to everyone, from comics (including more than 100 new titles) and graphic novels from the USA and UK, with additional graphic novels from Europe and Asia and a wide range of small press titles. In addition, there's a wide range of collectible figures, board games, table-top games, gaming miniatures, trading cards, toys, bags and so on.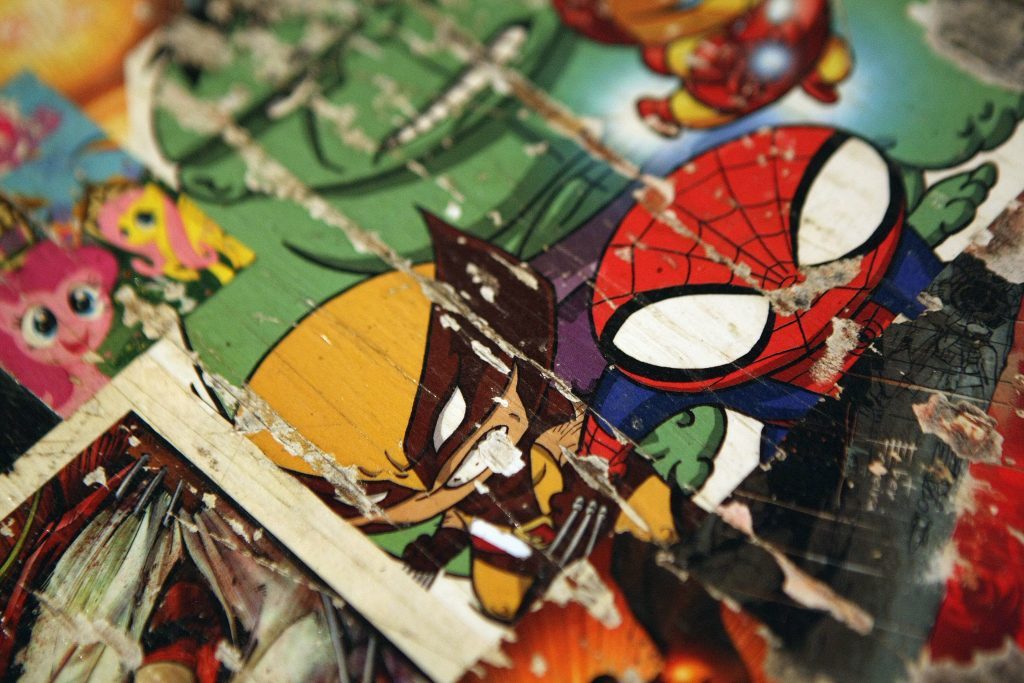 LSOH also organises the annual Dunfermline Comic Con, which as Alby explains, has two distinct aims.
"The first is to feature the best comic book artists and writers from across the world, showcase local and international creative talent and allow people to experience the huge range of stories and art styles available in the modern comic.
"It's also an opportunity for local, national and international creators to showcase their goods.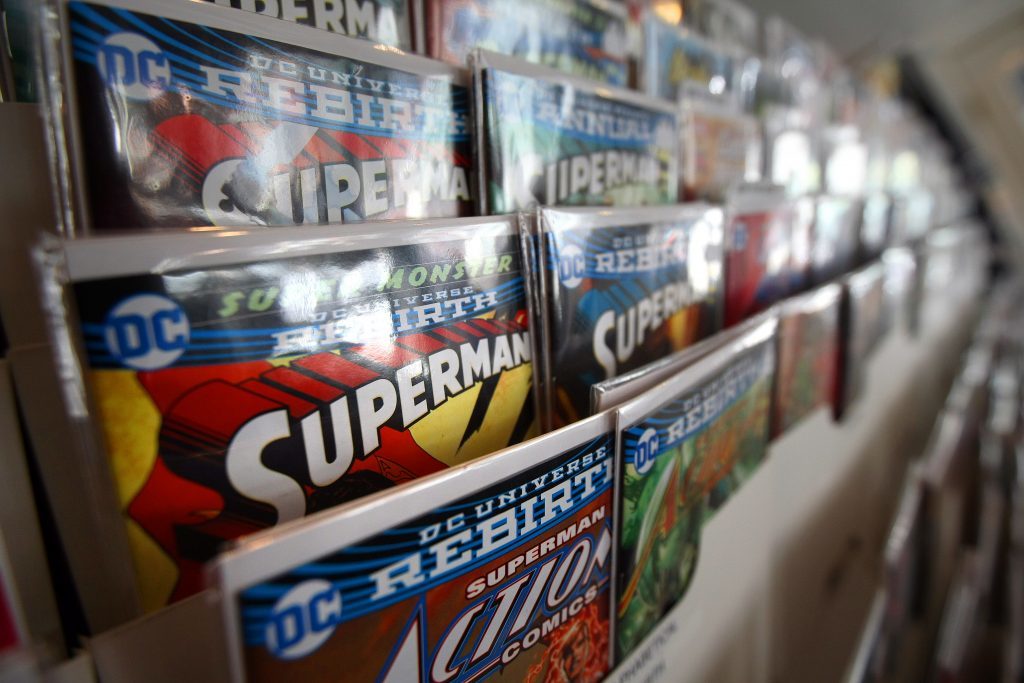 "The second and no less important aim is to have people come to Dunfermline," he continues. Scotland's ancient capital has a huge amount to offer."
A typical day for Alby starts at 7am when he takes Atticus for his morning run.
"We like to arrive at the shop before 9am to prep the store for the day ahead, read emails and discuss what the goals for the day are," says Alby.
"We open at 10am and tend to have customers pretty much all day. Three times a week we would order comics and graphic novels from the supplier. We book all titles on to our electronic inventory, then separate out all of the pre-booked titles (pick list) and pop them into each customer drawer.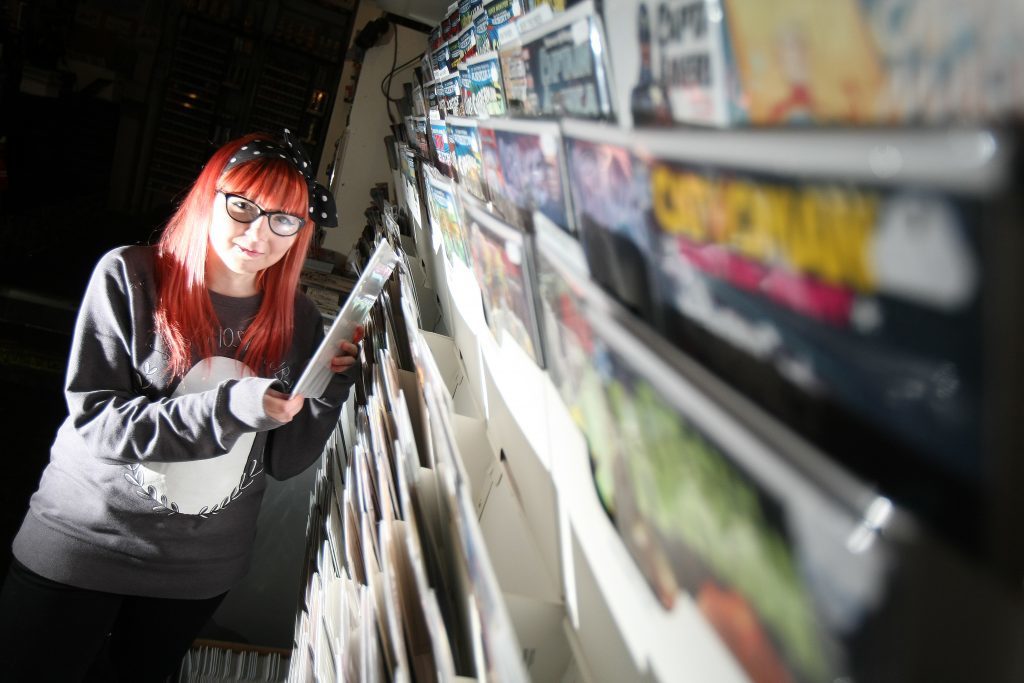 "The remainder is then bagged and boarded in preparation for displaying first thing every Wednesday. Comics are date embargoed so no selling early! The new release process will typically take two of us several hours to complete."
Alby loves interacting with customers, many whom have become friends over the years.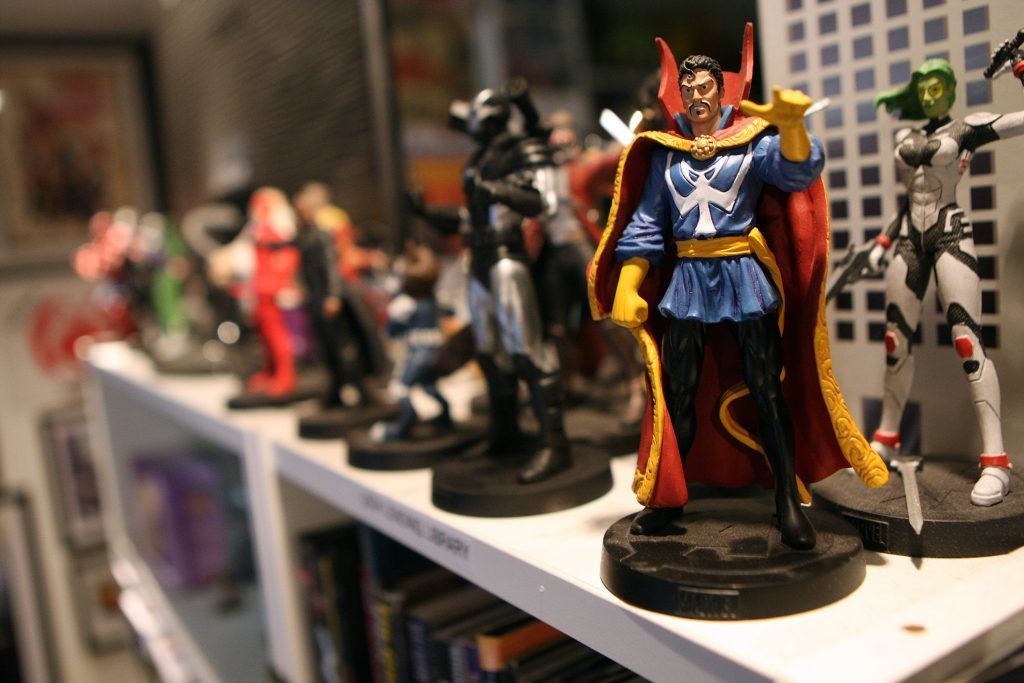 "We tend to share a common enjoyment of the many areas of pop culture: movies, comics, board games, video games and collectibles. The comics are a side benefit," smiles Alby.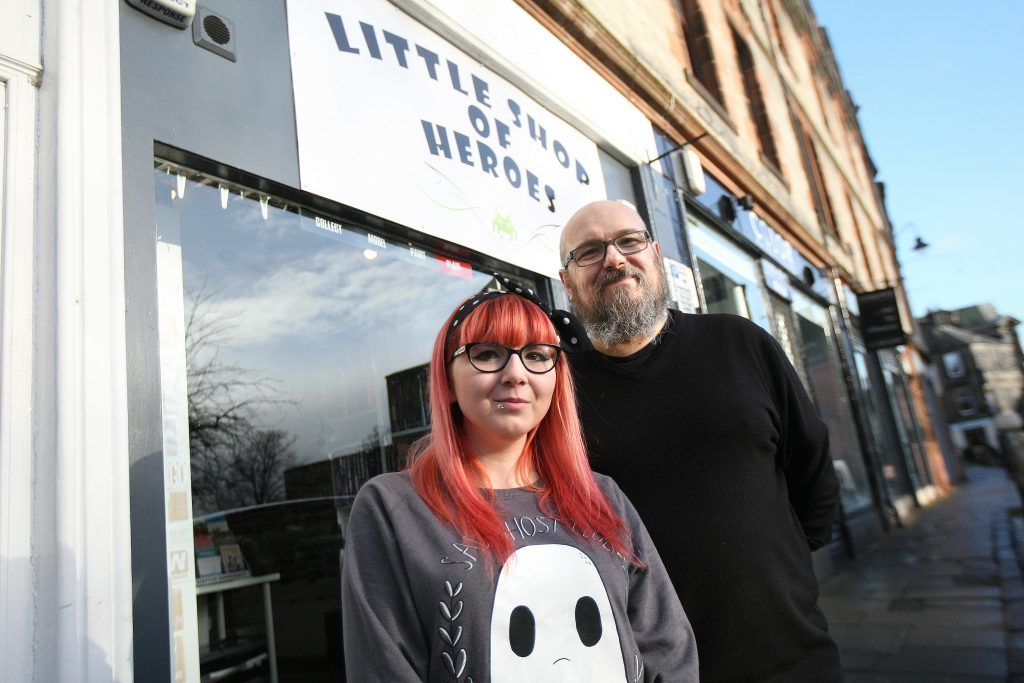 He explains that contrary to popular belief comics tend not to be rare or collectable, other than for reasons of art and story appreciation. Comics will not be valuable in monetary terms unless they are either very old (more than 40 years)) and in perfect condition, or extremely limited print runs.
"I have a few future classics in store but nothing that is currently super expensive. LSOH's oldest comic is a title named Famous Funnies from 1936 and I do have a Stan Lee signed Amazing Spider-Man Number 24 from 1965."
www.littleshopofheroes.co.uk
Dunfermline Comic Con will take place at Pittencrieff Park's Glen Pavilion on Saturday March 11.