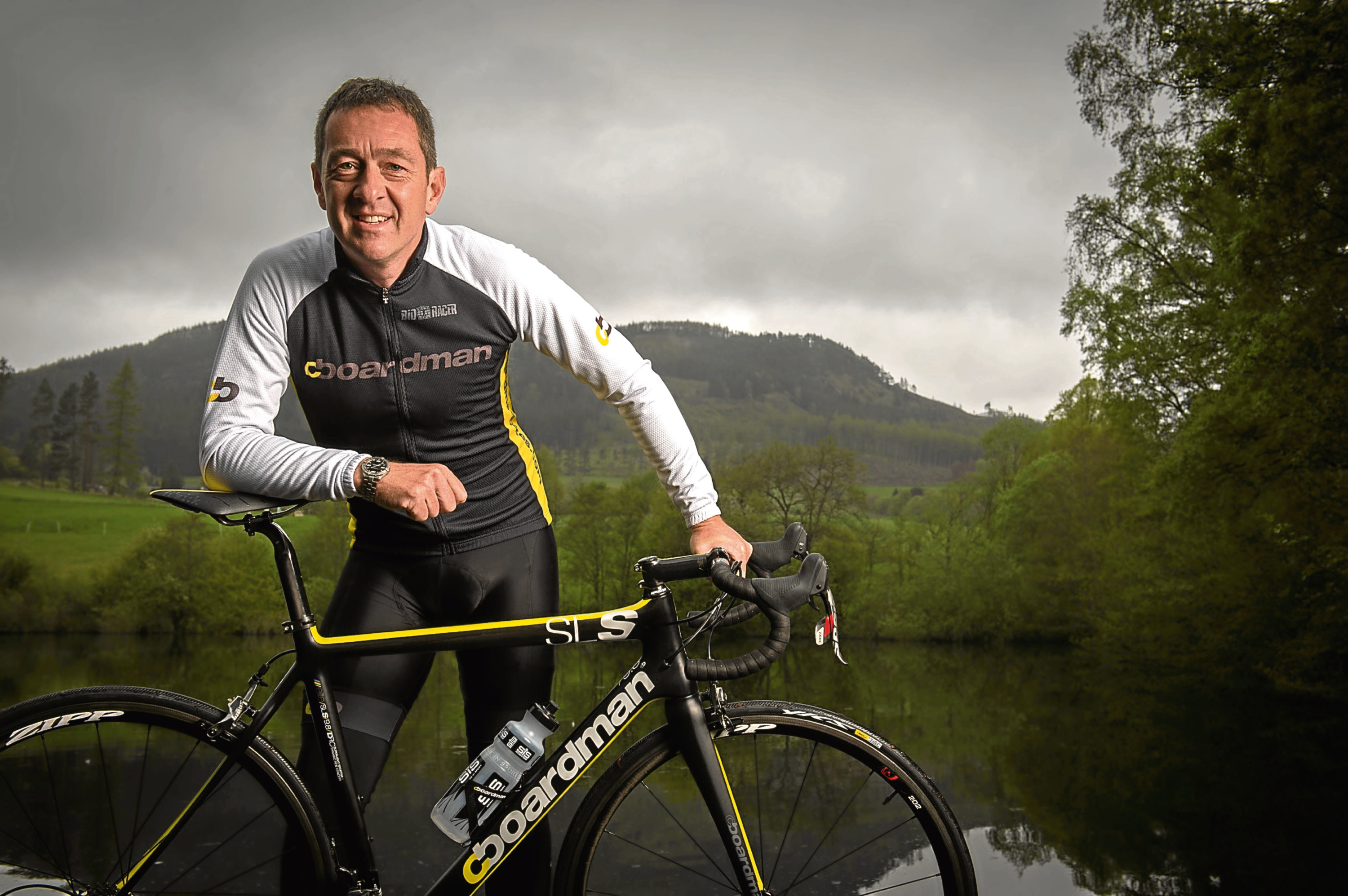 It's less than two months until the Etape Caledonia comes to Perthshire once more. Among its 5,000 competitors is Olympic cycling legend Chris Boardman.
On Sunday May 21, some of Perthshire's most beautiful roads will be closed to cars for a few hours. Around 5,000 cyclists will tackle the 81 miles of country lanes stretching out from Pitlochry, around Loch Rannoch and over the shoulder of Schiehallion – and raise money for Marie Curie in the process.
Among them will be Olympic cycling legend Chris Boardman. The Merseysider won gold in the individual pursuit at the 1992 Olympic Games in Barcelona – Britain's first cycling gold in 72 years. He broke the world hour record three times in a scintillating all-British battle with Graeme Obree, and donned the yellow jersey three times in the Tour de France.
Nicknamed "the Professor" for his meticulous preparation, he even built an altitude tent in his house to train for the hour record.
Since retiring, he has created a brand of cycles and accessories called Boardman Bikes, later selling the brand to Halfords. Tragically, he lost his mother, Carol, last July. She was hit by a pickup truck while out cycling and died of her injuries in hospital.
Chris, who had to retire because he developed osteoporosis, is an advocate for greater cycling safety regulations and wants the law changed to presume the driver of the larger vehicle is guilty in road traffic accidents.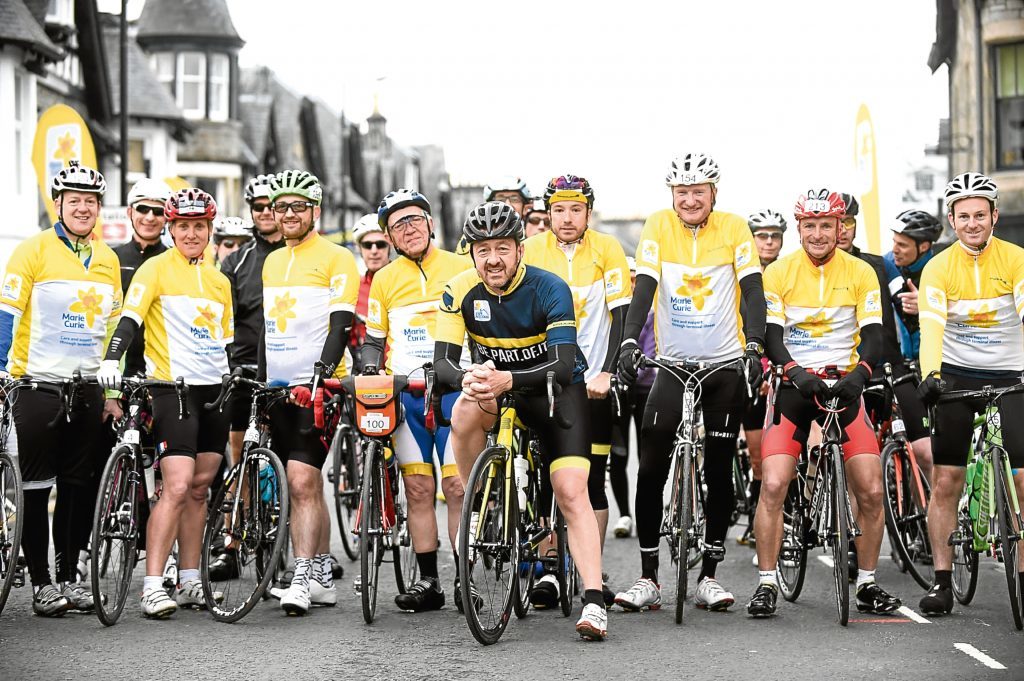 Now 48, he says he's not aiming to set any more records and will be happy for the young ones to win at the Marie Curie Etape Caledonia.
"The wonderful thing about cycling is it is different things to different people, and different things to the same person at different points in their life," he explains.
"My passion for cycling hasn't changed in 40 years but what that passion is for has changed several times.
"It was my first way to explore as a kid, then it was my social life, next my sport and then my job. Now, it's how I explore and take a mental break."
He's done the Etape Caledonia several times before. What keeps him coming back?
"I love where it is, Scotland. Perhaps it's taken for granted when it's your home country but space and the freedom to explore it is a wonderful thing. The Etape lets people experience a bit of that. It's physically challenging but not so much so that it's not doable by any determined person.
"The last few miles, where the road undulates, is hard for everyone but then the end is in sight and it's part of what makes the course so satisfying to complete."
For those who have never done much cycling before and are considering doing a race for the first time he has a very simple piece of advice: "Enter! The beauty of the bicycle is you can freewheel. People of very varied abilities complete this event at very different speeds, either as a personal challenge or as part of a group.
I'd say to anyone though if you can put in just a few longish rides – three hours plus – in the month to six weeks before, it'll make it a much more enjoyable experience.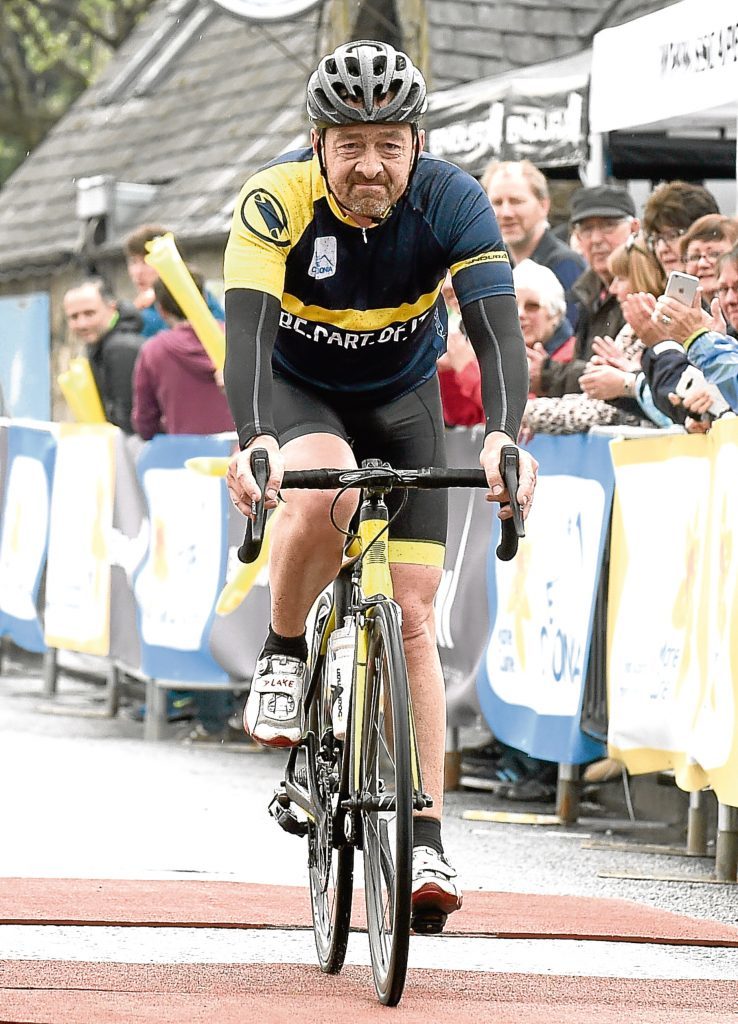 "Sometimes it's great to bite off a little bit more than you think you can chew, that's what makes it exciting and very rewarding when you find out you can."
Nor, he says, do you need to spend many hundreds or even thousands of pounds on a cutting edge bike. "I've seen people get around this event on a shopping bike so no, you don't need to spend the earth. A few long rides maybe as part of a group is a good idea though."
The day before the event Chris will be delivering one of three "Etape talks" at Pitlochry Festival Theatre, alongside fitness author Tracy Griffen and record breaking adventurer Dave Cornthwaite.
Afterwards, he may just stick around for a while. "All my favourite routes are in Scotland although usually slightly further north in the Cairngorms. An OS map, a CX (cyclocross) bike and I'm happy."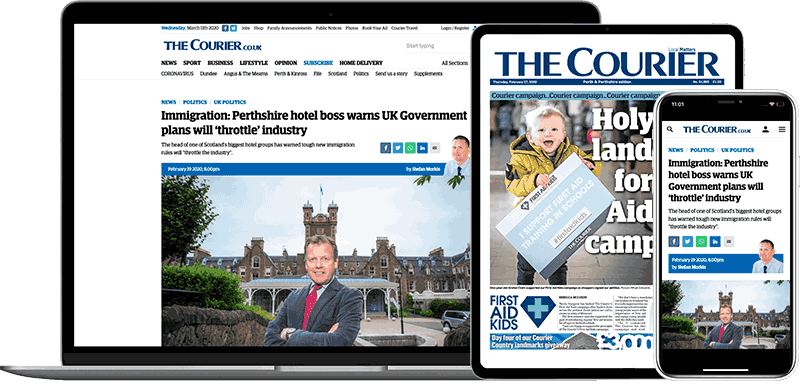 Help support quality local journalism … become a digital subscriber to The Courier
For as little as £5.99 a month you can access all of our content, including Premium articles.
Subscribe