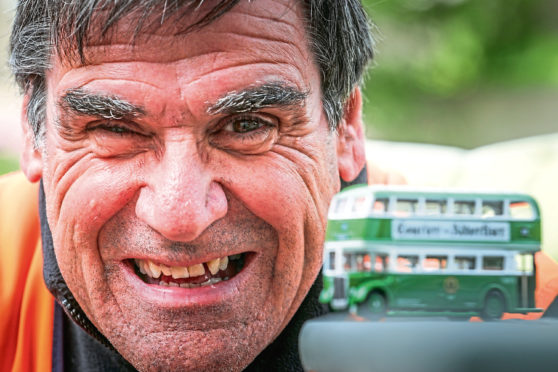 Starting as a parcel boy and ending up an inspector, Dundee man Norrie Bruce spent almost 50 years working on Dundee's buses. He tells Jack McKeown why he's happy to have punched his last ticket.
When a friend told 16-year old Norrie Bruce about a job at Dundee Corporation he jumped at the chance. The teenager had been working at Nicol & Smiberts Delicatessen since leaving school aged 15. He was getting fed up of working nights, early mornings and weekends. On top of that the new job paid £1 a week more.
"That doesn't sound a lot now," Norrie smiles, "But in 1973 the average wage in Dundee was between £5 and £10 a week and a pint of beer cost 20p so it was a good amount extra. I thought 'this will do me until I find something else' – little realising I was starting a 47-year journey."
Norrie, 63, recently retired from what was then the Dundee Corporation and is now Xplore Dundee, after a career just three years shy of half a century.
He started at ground level working as a parcel delivery boy zipping around Dundee on his bike. "One of the big things was delivering tailored suits to people throughout the city," he remembers. "Going out on a Friday and Saturday wasn't like it is now, where you wear jeans and trainers. Back then if you were going out dancing you were suited and booted. We did deliveries on a bike with a cast iron frame and no gears – so going up the Hilltown was an ordeal."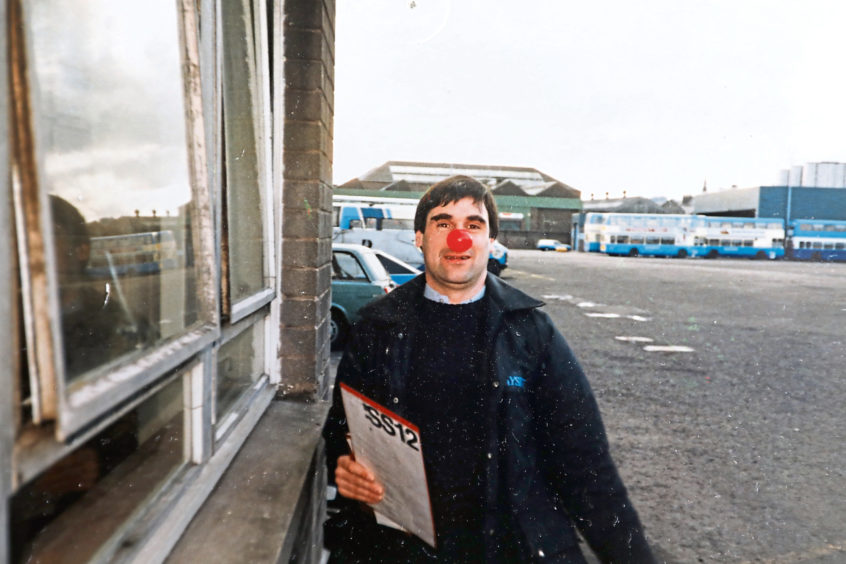 Aged 18, Norrie became a bus conductor. "My wages had risen to £18 a week and then they doubled to £36 a week. I was making more money than my dad was labouring in a sawmill.
"I enjoyed being a bus conductor. You got to speak to everyone and get to know communities. In the early 70s the majority of people didn't have cars so the buses were jumping. We were serving Whitfield when that part of Dundee was just a couple of years old.
"In the early morning we'd be busy with school runs and work runs, taking people to Michelin, Timex, NCR and all the big Dundee work places of the era. Concessions didn't start until 9am once the early rush had cleared and you would have pensioners waiting at bus stops from 8.50 waiting their turn."
In 1978, aged 21, Norrie switched from being a conductor to being a bus driver, a position he held for the majority of his career. "In the late 1980s berry picking was booming and in the summer time we would drop off and pick up the berry pickers," he continues. "I'd worked on the berries 20 years ago when I was a kid and I swore I'd never be back but here I was on the same farm – only this time as a bus driver, thankfully.
"I remember one time the berry pickers told me to keep going up a farm track into a field. We were on a narrow track hard up against a hedge and the farmer came up in his Land Rover asking what I was doing all the way up here. I told him the pickers said to bring them here and he told me they were always trying that with the bus drivers.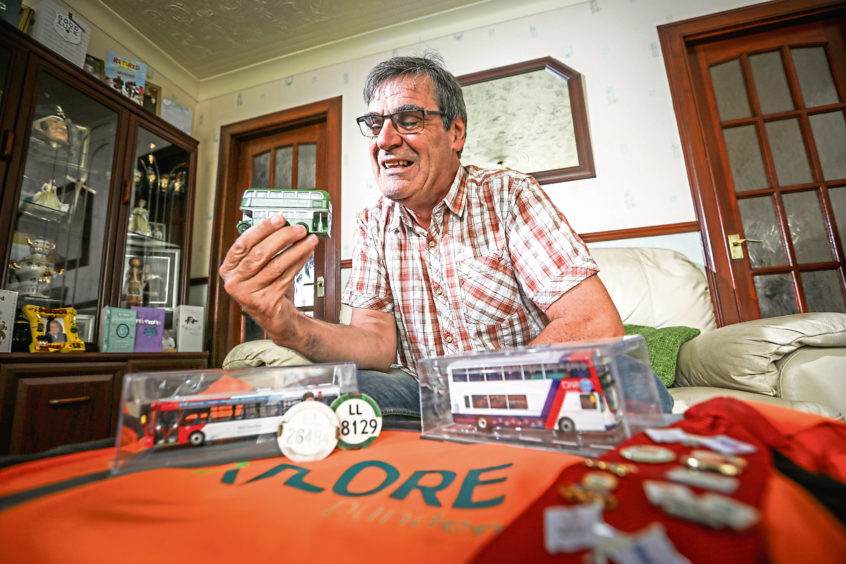 "There was no way I could reverse all the way back so he pointed me to a barley field where I could turn round. I started driving through the barely and hit a hidden rock, crumpling the whole front end of the bus.
"I got out and the farmer looked at the bus and the rock and said: 'I remember the same thing happened last year.'"
Norrie remembers one of his more famous passengers well. "In the early 1990s I was coming out of Liff and a guy flagged me down on the country road. My bus wasn't in service so I shouldn't really have picked him up but I did anyway. He was carrying an easel and he'd been painting a landscape. We got chatting and it turns out he was James McIntosh Patrick. I dropped him off on Perth Road, he was a very nice man."
In 2014 Scotland played host to the Commonwealth Games. Most of the events were held in Glasgow but the shooting competitions were held at Barry Buddon and many of the world's finest marksmen and women were accommodated in Dundee.
"There were shooters going around all over Dundee with guns and live ammunition. We all had to go through extra training and it was very security conscious. I shouldn't be telling you this – though enough time has probably gone past now – but we found a pile of live ammunition down the back of a seat at the end of the day, which sparked a bit of a security scare."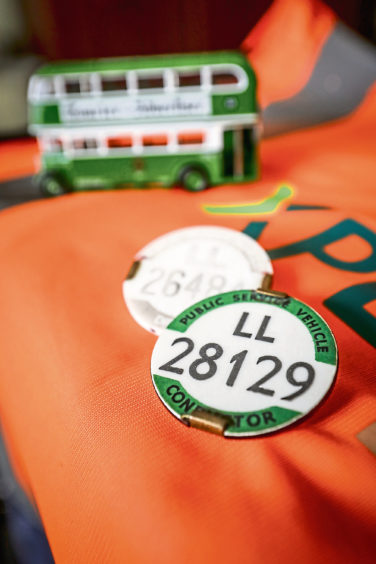 Dundee has its rougher elements and occasionally there would be a fracas or two on the buses. "In particular when I was a young conductor on a Friday and Saturday night it could be like the Gunfight at the OK Corral.
"There really wasn't that much trouble though and I've got so many more good memories than bad of my time on the buses."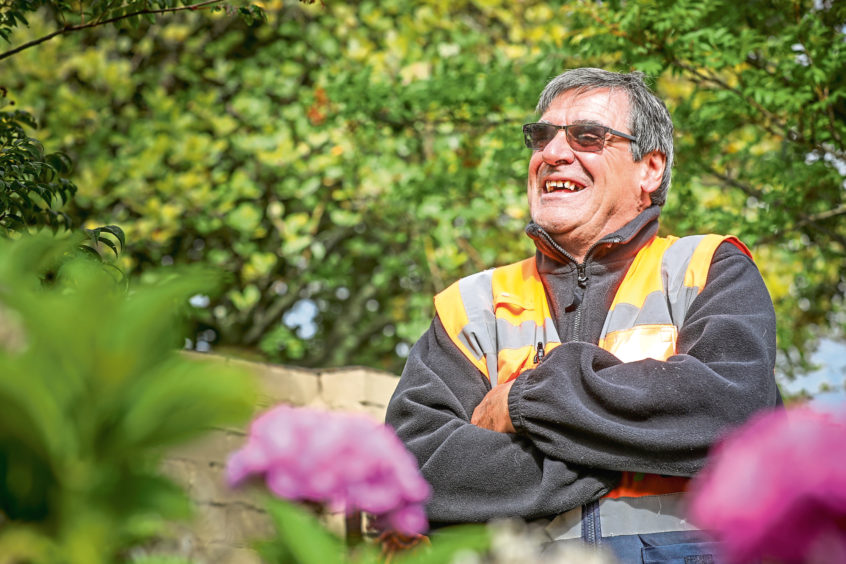 Now a man of leisure, Norrie plans to use his own bus pass to get out and explore Scotland. "I want to do a lot more hill walking," he says. "And I look forward to watching more of my beloved Dundee United. I'll be gardening, and our daughter has two collies called Moss and Ivy that I love taking out for walks."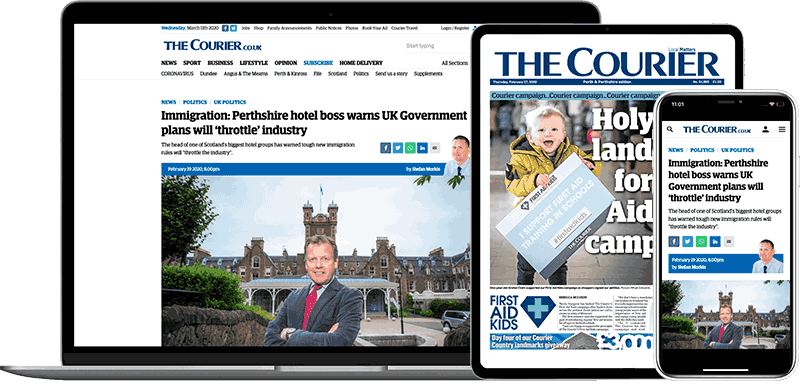 Help support quality local journalism … become a digital subscriber to The Courier
For as little as £5.99 a month you can access all of our content, including Premium articles.
Subscribe